Sea Otter Adventure 2010: Day 6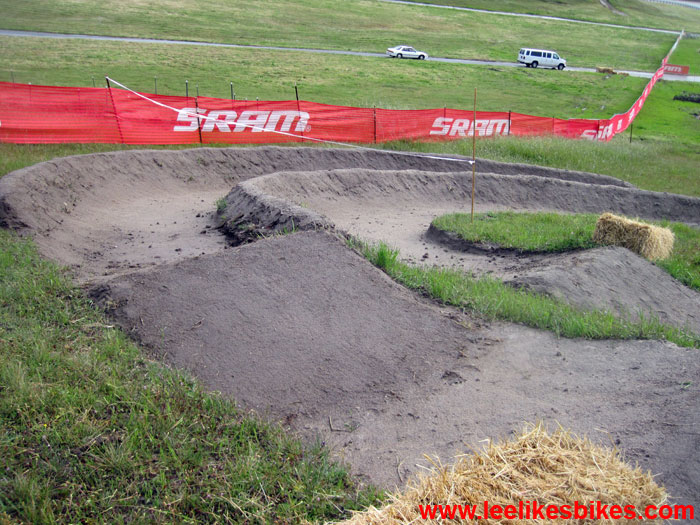 I laid pretty low today. While I feel super antsy, I'm saving energy for tomorrow.
Featuring photos of the dual slalom!
Yesterday was long, stressful and physical. Today I took it easy: visited Fox Racing Shox (they want a pump track out back), got groceries, made some calls, did some computer work, walked around (see below) and waited for the rain to stop.
The rain should stop tonight. Tomorrow we'll clean everything up and get the pro pump track dialed and riding.
Dual slalom preview: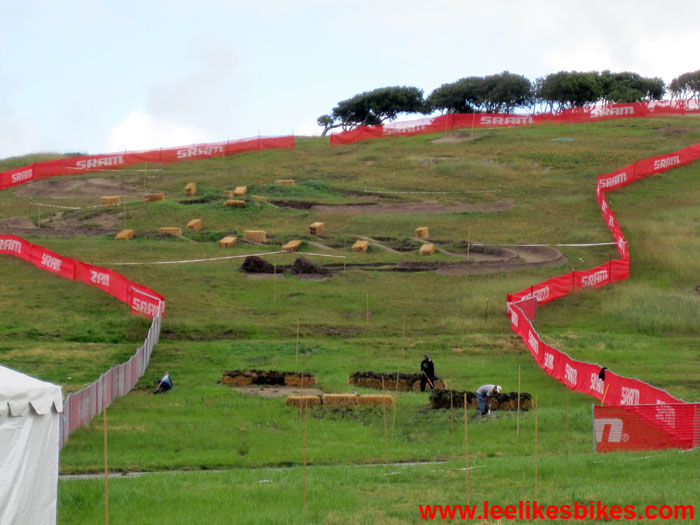 Overview of the track.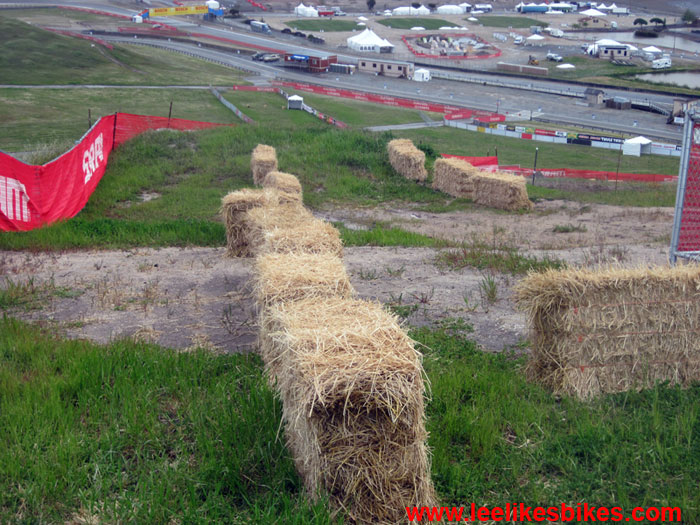 The top starts with some flat turns then a fading turn around the back of the grassy mound.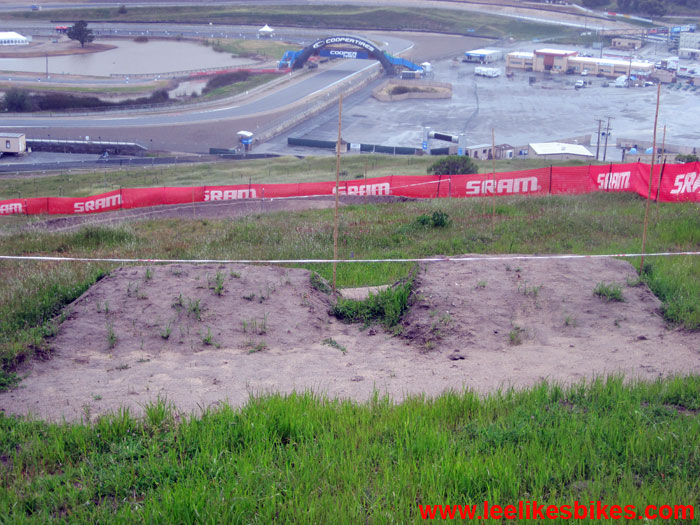 More flat turns set you up for this wedge, which feeds you into more open turns then …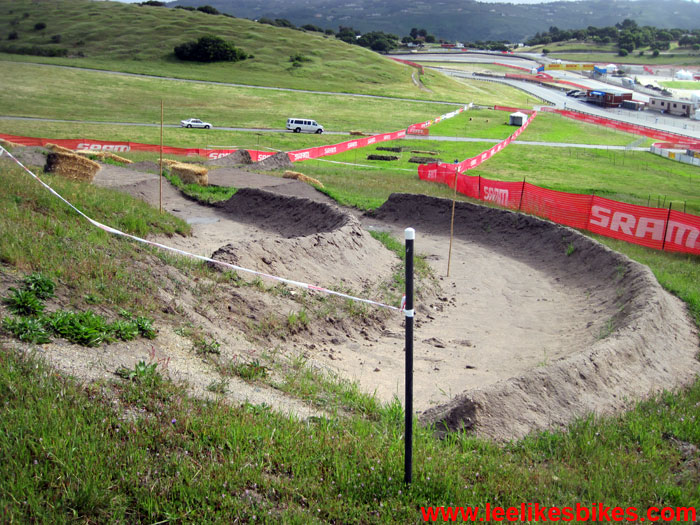 … you sprint straight down the fall line and lay into these berms.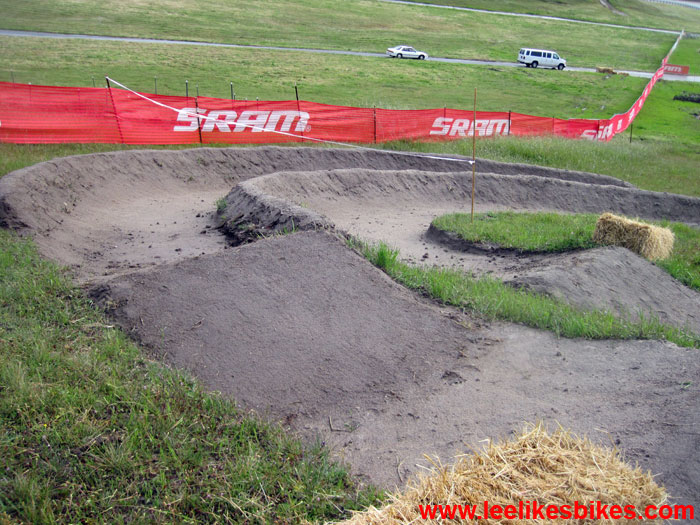 More bermy love. When I'm doing 30-second sprints on the trainer, I dream about this course.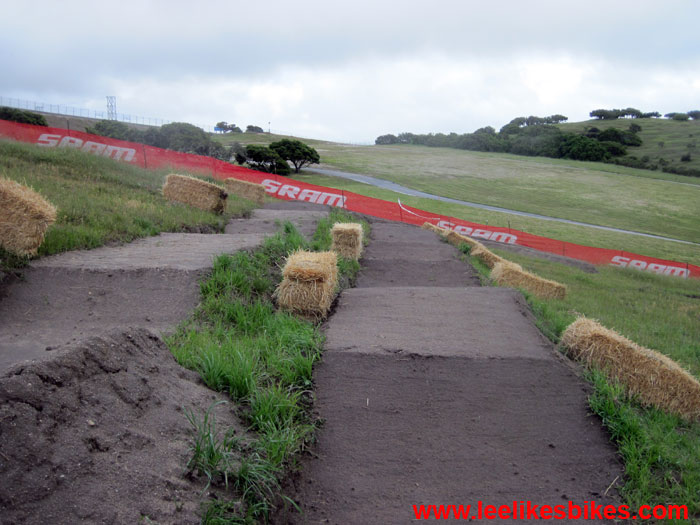 You sling out of a huge left berm right into this section.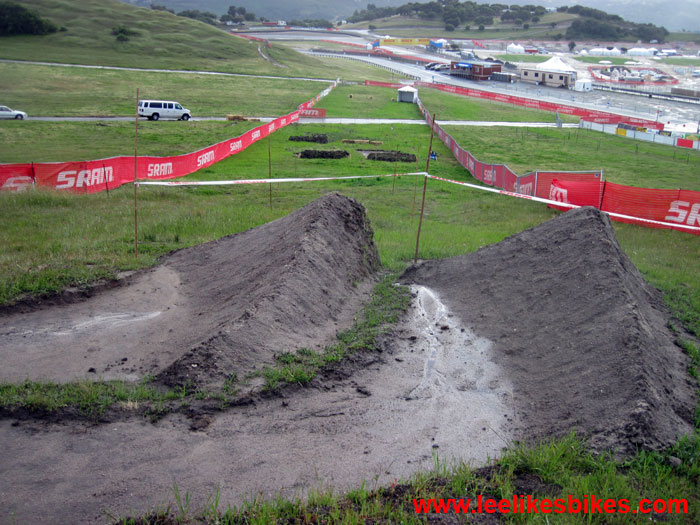 This is rad. After the above table-rollers, you rail one more berm then get jettisoned by these wedgy-launch-berms.

Steep, fast, flat turns, these old-school hay bales drops, a few more flat turns, SPRINT! and you're done. Sweet.
https://www.leelikesbikes.com/wp-content/uploads/2018/08/leelikesbikeslogoheader.jpg
0
0
leelikesbikes
https://www.leelikesbikes.com/wp-content/uploads/2018/08/leelikesbikeslogoheader.jpg
leelikesbikes
2010-04-12 20:23:48
2010-04-12 20:23:48
Sea Otter Adventure 2010: Day 6