Our man Chris Powell is too smart for his own good, and here is his latest creation.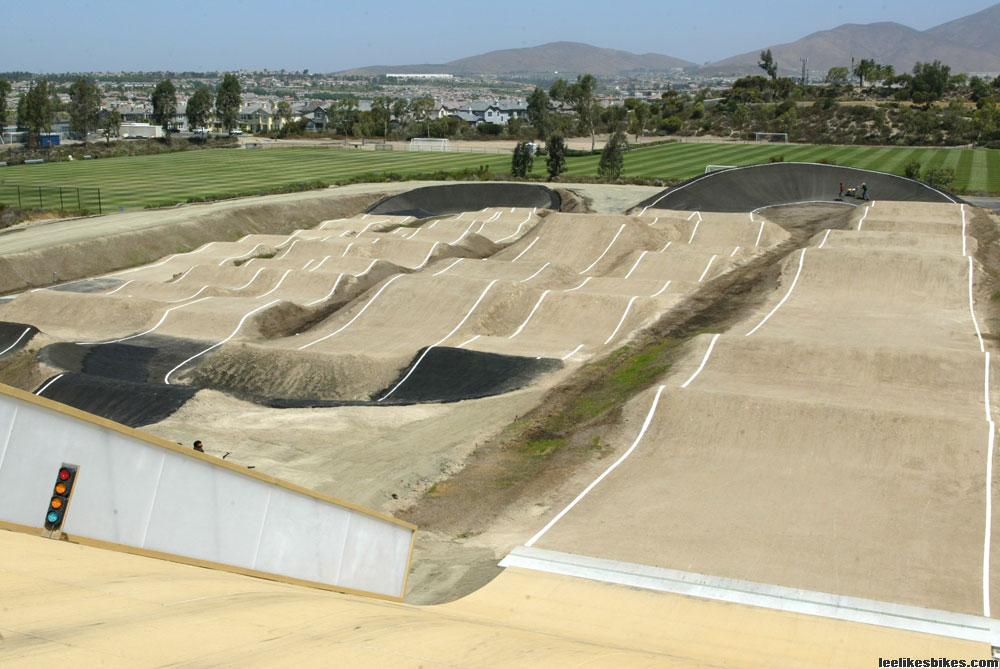 The racers didn't gear up on the hyper-fast OTC track. They sprinted, spun, tucked and pumped.
Why don't BMX bikes have gears?
Over the years, BMX racers (including Brian Lopes) have experimented with multiple gears, but they have never taken off. Possible reasons:
– BMX racers are immensely powerful. Narrow chains, ramped cogs and derailleurs aren't as secure or durable as an old-fashioned single speed chain and non-ramped gears.
– Stuff happens in BMX. You don't need to be bending your derailleur hangar in your first moto. Dude — can you imagine racers aiming for each other's derailleurs? "I so Dura-Aced that guy in the first turn …"
– BMXers can accelerate. They train for strength and power, and they are up to speed in just a few cranks. Coach Greg Romero measures these guys at 2,000 watts off the line.
– BMXers learn to spin. A good BMXer can spin at 180 rpm. Jason Richardson has been measured at 225 rpm — and he can squat more than 500 pounds. That's a very wide powerband. Why shift?
– Bandwidth. On the first straight of a BMX race, a whole lot happens in a very short time. Thinking about shifting would detract from the other priorities: 1) power, 2) power and 3) power.
– Tradition. Nobody is using gears.
Why did Chris build this thing?
Mr. Powell does most of his riding at the Olympic Training Center in Chula Vista, CA. That course is BIG and FAST.
Chris, also a pro mountain bike racer, student and soon-to-be husband, sees no need to squat 500 or spin 225. Shifting is easier.


Nice and clean.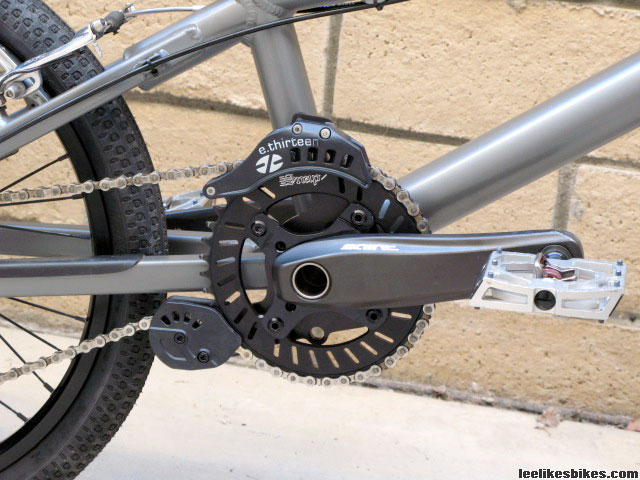 Mandatory chain guide.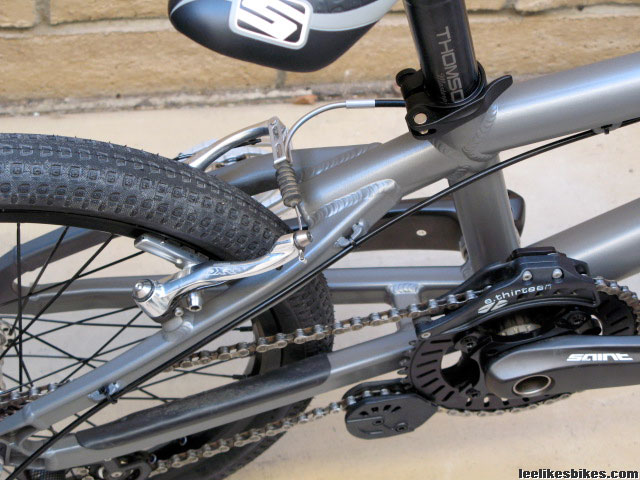 Note the Saint cranks. Chris actually bent a pair of XTRs casing the second double on the OTC track.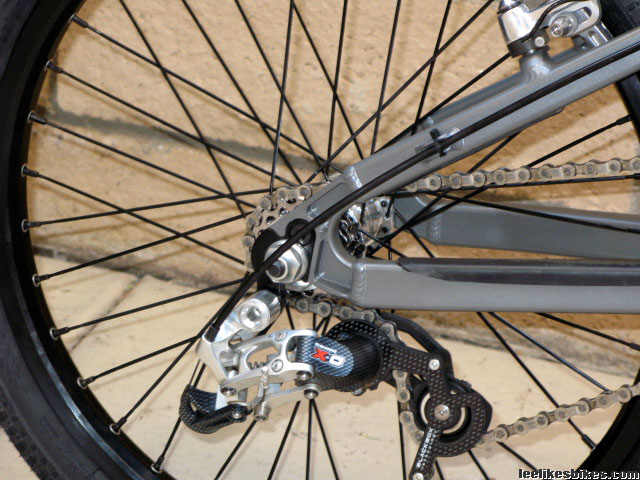 That looks like two speeds: braaap and BRAAAP!!!
---
https://www.leelikesbikes.com/wp-content/uploads/2018/08/leelikesbikeslogoheader.jpg
0
0
leelikesbikes
https://www.leelikesbikes.com/wp-content/uploads/2018/08/leelikesbikeslogoheader.jpg
leelikesbikes
2008-09-17 08:38:20
2008-09-17 08:38:20
BMX shifter bike!