A great weekend in Dallas, TX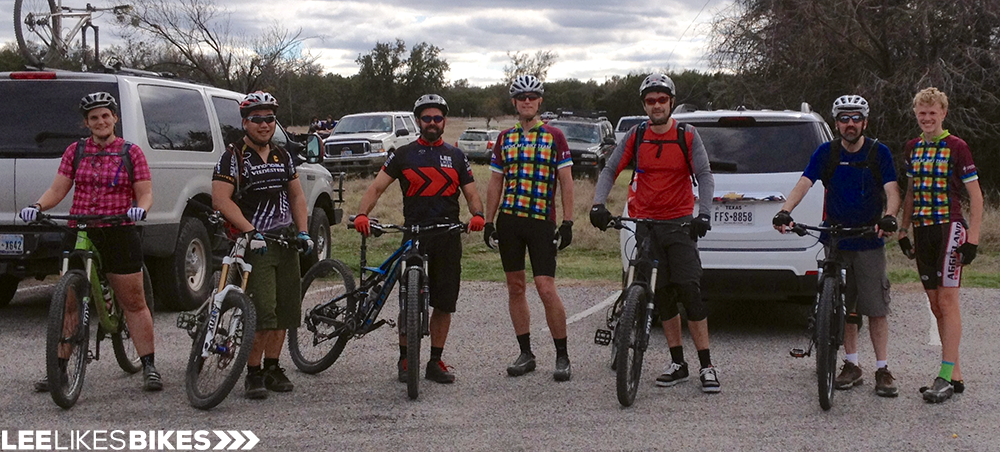 Last weekend's coaching trip to Dallas, TX was stressful because of all the rain they've had, but we found some venues and had a great time.
---
Friday at the hotel
Local trails were closed, so I rented the hotel meeting room and lectured on The Cognitive Model of Shredding. We got some parking lot time too — and it sure worked:
Lee- thanks for the class! You might not realize it, but you raced XC in Comfort, TC this weekend. You were in my head during the race.

That course is all those wonderful Texas things – rocks, ledges, loose pack over hard pack and cow patties. For the first three, I was thinking – tea cup grip, heavy feet, move my center. I cleared some technical stuff for the first time! Thanks for the ride-along. I attached a visual aid for your pleasure.

Best,
Tara (who won her first Cat 2 race two days after our class)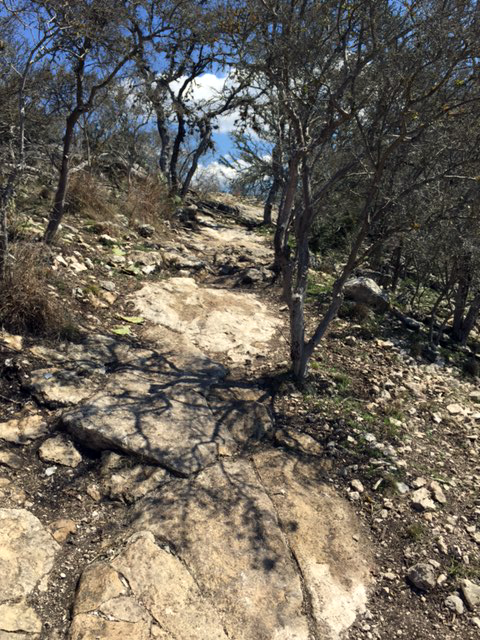 Welcome to Texas.
Saturday, Sunday and Monday at Dinosaur Valley State Park
Ah hah! About 90 minutes south of Dallas, "Dino" was dry and dialed. What a great place to teach, learn and ride. We started with highly detailed body movements, chunked those into simple commands then transcended all that and found the magic: Flow with a Capital F.
Hey there,

I just wanted to thank you again for such a great class on Saturday. Totally enjoyable day. Sunday, I had the opportunity to ride a familiar trail and DANG I'm already excited about the changes and about the potential for further improvement. Successfully took on a rock section I always went around before. Flippin Fun!

More importantly, I wanted to thank you for honoring your God given gift at teaching. I was truly surprised by your humbleness and that you (even with all your success) keep your experiences close to heart and apply it to how you handle people. You bless people with that.

Hope you enjoyed your time in TX and hope to see around the Rockies some day!

Appreciate you,

Autumn Land

P.S. Namaste Chicken Head…had to say it.
— — —
Lee,

Thanks for everything on Sunday. You truly have a gift and I'm honored that Matthew and I got to spend the day with you. We learned so much in a great atmosphere. Not only did the muscles you say would hurt did, but my face hurt from smiling so much. It was hard driving home because I kept trying to lean the truck into the turns and get behind the seat when I needed to stop!

Robert
— — —
Lee,

Thanks again for the great session today – I already feel the value of a lot we learned today, and I am sure I will only feel the full impact in a few months, which is the mark of a great coaching session!

Can't wait to get back on the trail!

Jose
— — —
I'm very happy that you helped me to identify my weak areas and provided a long list of things to work on over the next few months! I'll be riding faster and safer this year 🙂

Best regards,

Ming
— — —
Thanks for the class and how you can take something ingrained in your memory and can still break it down to layman's terms for the one beginner.

So glad I splurged and took class. Did stuff that I am pretty amazed I pulled off. Can't wait til I can advance further. Thanks again. U have a cool teaching style especially for something that is so 2nd nature for you. Glad you can make a living at it.

Nathan
That's high praise. Learning to ride well has been a long, hard process for me. If it looks like second nature now — awesome! — that means the teaching methods work. I'm not only the president of Lee Likes Bikes, I'm also a client!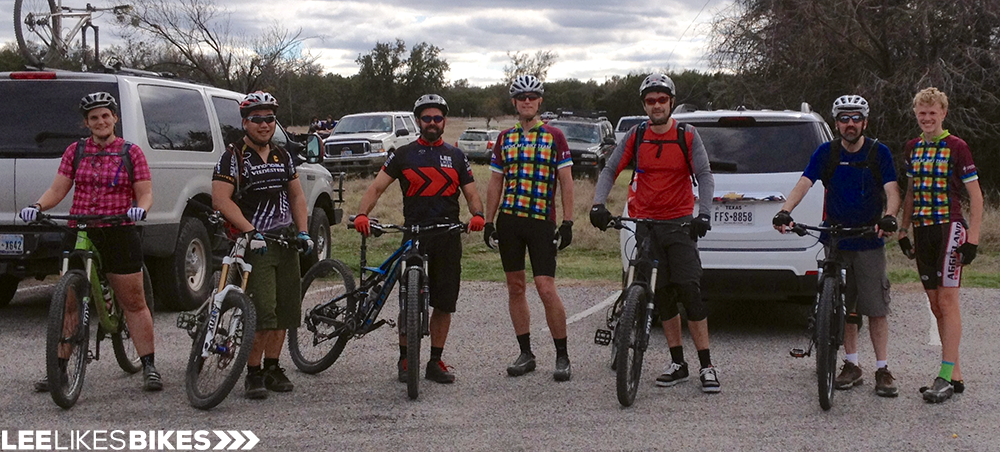 The Sunday crew: LouAnna, Ming, me, Robert, Jose, Patrick and Matthew.
You too can shred like it's second nature: Get some in-person or remote instruction.
---
Know more. Have more fun!
Join the leelikesbikes mailing list:
---
https://www.leelikesbikes.com/wp-content/uploads/2018/08/leelikesbikeslogoheader.jpg
0
0
leelikesbikes
https://www.leelikesbikes.com/wp-content/uploads/2018/08/leelikesbikeslogoheader.jpg
leelikesbikes
2015-03-18 11:32:27
2015-03-18 11:32:27
A great weekend in Dallas, TX