World Championships of Compromise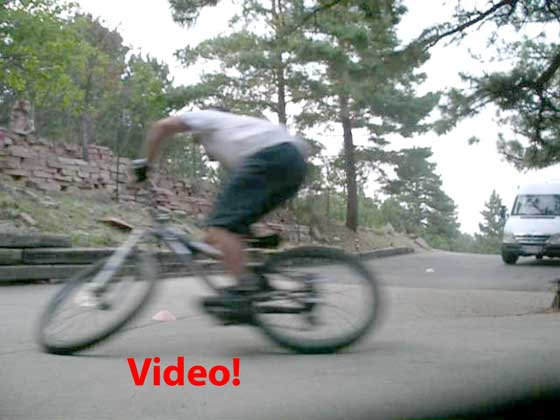 While certain people are in Australia racing the MTB Worlds, and the luckiest of them are rocking the nearby Pump Track Worlds, some of us are stuck at home working too much.
Yesterday was one of those days, and I settled for figure-eight time trials in my driveway.
Sad. But fun in a bike nerd sort of way.
Setup: Two cones, 12 paces apart. One cone was on sticky concrete; the other on slippery asphalt. Since the driveway is sloped, one of the turns is off camber. There isn't much room, so the turns are tight.
Bike: The Mighty P.3 with 2.3 Eskars. 34x19ish gear. Brand new Five.Ten Impact 2 shoes (happy birthday)!
Protocol: 10 timed laps. Start in the middle. Start the DMC Moto Trainer. Take splits when I pass through the middle. Embrace the awesome ridiculousness.
Results: A smooth cruise was 1:28. My fastest set was 1:18. I'll tell you this: Riding smoothly is one thing; going for speed — while trying to stay smooth — is a whole other trick!
Findings:
– This was actually super fun and a great mind/body interval/skill workout.
– There's a lot to improve.
– I could spend the winter getting this more dialed (and I probably will). There are so many elements — turn initiation, acceleration, braking, transitions. This will keep me out of trouble.
And you know what's next: World Championships of Endurance Compromise. 100 figure eights in your driveway.
Sad. But fun in a bike nerd sort of way.
If you have 1:18 to waste, here's the video: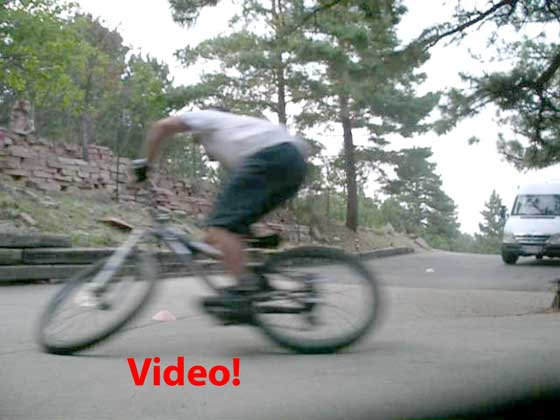 8MB Quicktime.
Domestic braaap!
— Lee
---
Know more. Have more fun!
Join the leelikesbikes mailing list:
---
https://www.leelikesbikes.com/wp-content/uploads/2018/08/leelikesbikeslogoheader.jpg
0
0
leelikesbikes
https://www.leelikesbikes.com/wp-content/uploads/2018/08/leelikesbikeslogoheader.jpg
leelikesbikes
2009-09-02 10:28:43
2010-05-12 17:59:01
World Championships of Compromise