ShipYourBicycles sponsors BMX racer
Hey all, I work for ShipYourBicycles.com, and we're sponsoring a local BMX girl. Read about her and our awesome shipping service.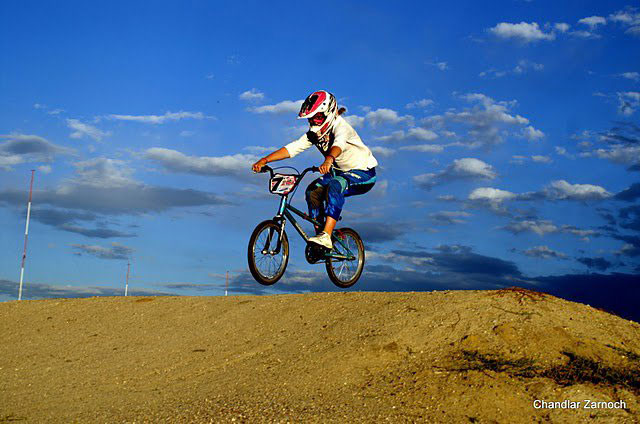 Mika rips it.
Littleton, CO (Oct. 5, 2010) – We are proud to announce Colorado hotshot Mika Shaw is now representing ShipYourBicycles.com in the 14-year-old expert girls class at local and regional BMX races.
Mika is our first sponsored rider. We wish her great success, and we look forward to seeing her get faster and faster.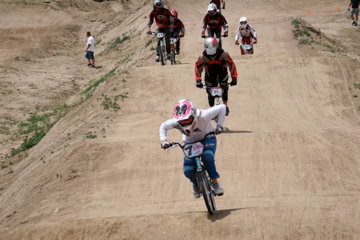 Mika shows great form at County Line BMX.
---
ShipYourBicycles.com grows as it serves cyclists of all types
Bicycle collectors, sellers and riders have adopted ShipYourBicycles.com as their favorite way to send complete bikes and bike components to buyers and destinations.
ShipYourBicycles.com makes it easy and affordable to:
1. Ship to buyers. By reducing your shipping cost (and using UPS, the shipping leader), you improve your service for your customers.
2. Buy, sell and trade bikes and parts. ShipYourBicycles.com saves you money and lets you ship road, mountain and BMX bikes and parts from your home or office.
3. Send bicycles to your destinations. Eliminate the cost and hassle of traveling with your bike. If you want to ride somewhere, just ship your bike — fully insured — to your hotel or other location.
ShipYourAquatics.com meets all cyclists' shipping needs. Simply:
Go to ShipYourBicycles.com.
Get free shipping quotes.
Save 30% on retail shipping rates.
Print your UPS shipping label.
Ship from your home or office.
Enjoy expert customer service and online help that's actually helpful.
We have successfully sent more than 40,000 shipments of bicycles, bicycle components and more.
Try it. Get a free shipping quote!
— — —
About us
ShipYourAquatics.com is part of the AllProShipping.com family of niche shipping sites, which also includes ShipYourReptiles.com, ShipYourAquatics.com and ShipYourRC.com. Since our launch in spring 2009, we have shipped more than 40,000 packages for thousands of customers.
If you have any questions, or you'd like a special Lee Likes Shipping bro rate, email me at lee@allproshipping.com.
---
https://www.leelikesbikes.com/wp-content/uploads/2018/08/leelikesbikeslogoheader.jpg
0
0
leelikesbikes
https://www.leelikesbikes.com/wp-content/uploads/2018/08/leelikesbikeslogoheader.jpg
leelikesbikes
2010-10-05 07:59:30
2010-10-05 20:20:29
ShipYourBicycles sponsors BMX racer