Pump track design: A fun little side trip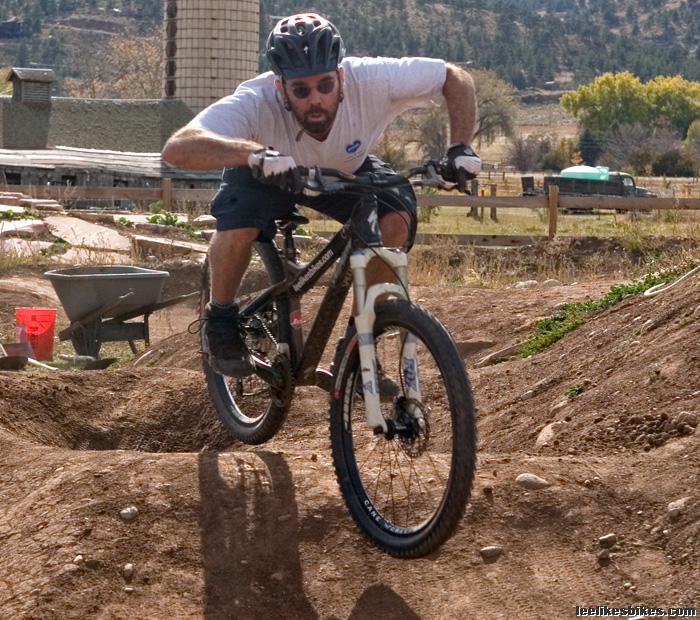 Yesterday we added a mini detour to the Lyons Bike Park. The resulting option is faster, flowier and funner.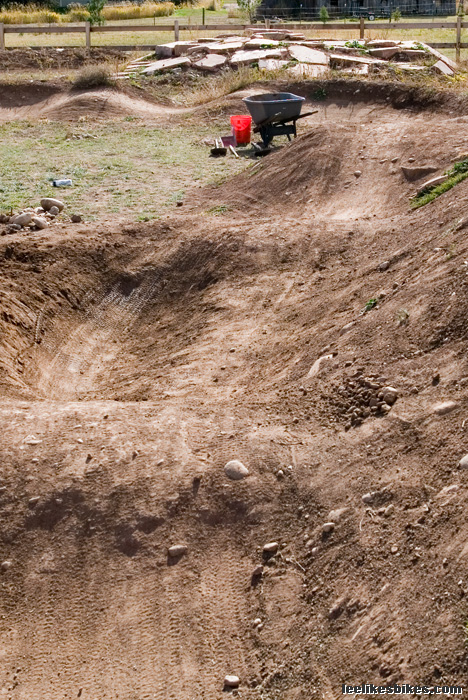 The original line remains on the right. We dug the new line down to the left.
Our goal:
One of the straightway transitions was a bit dead.
It's my fault. On our first big dig day, everyone was eating lunch, and I was finishing this last section. I hit some huge rocks. Rather than open that can of worms, I decided to leave it be. The result was two little backsides with a flat area in the middle. Easy to ride, but a dead spot pumpwise.
We wanted to deepen that trough to eliminate the dead spot.
What we did:
Farid, Will and I formed a small but fierce work team.
Rather than merely dig the trough deeper, we dug down and to the side (great idea by Will). This trough is bordered by the figure 8 interchange, so we had plenty of material to work with.
Cool things about this:
1. It maintains the existing line. No one is getting their cheese stolen.
2. It provides bigger, smoother backsides for more speed.
3. It transforms the straightway into a 3-dimensional love adventure.
4. This cup-to-the-side mimics flowy singletrack. Great training. Great fun.
Will: "It feels like a roller coaster."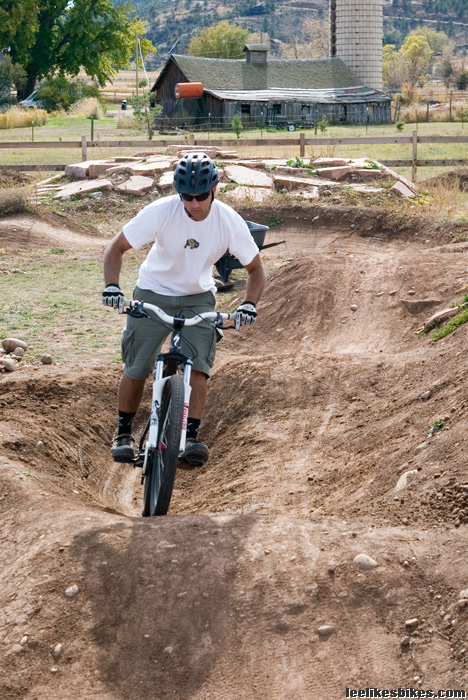 The cup feels faster than the straight line. Farid gets some.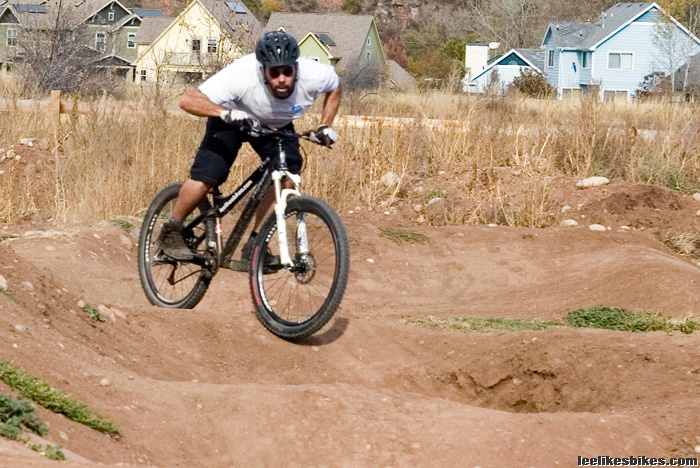 Setting up: Driving the body straight, flipping the bike into the cup. Me and my P.3.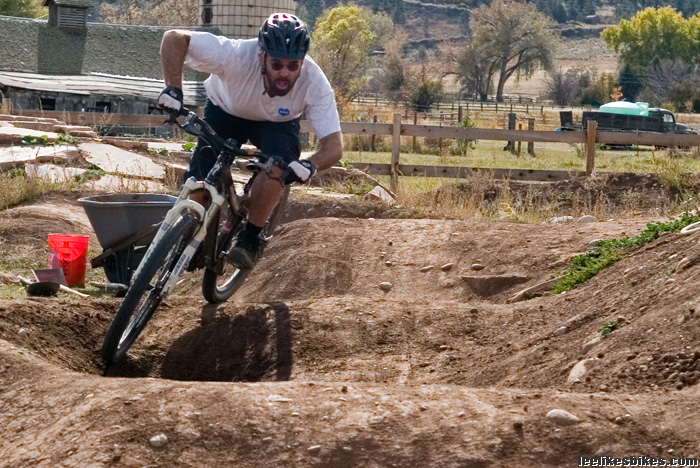 Extending: Pushing the bike down and sideways into the cup. This moment right here is like singletrack in a pill.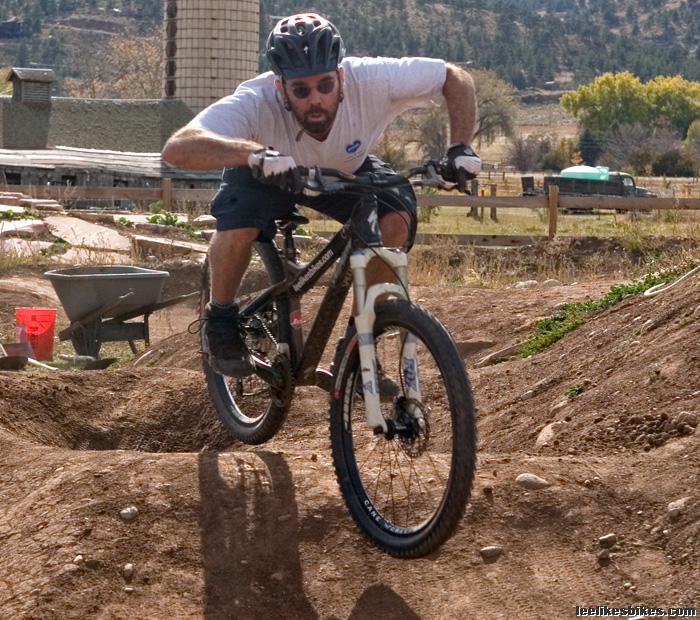 Recovering: The more energetically you connect with the cup, the more energetically your bike will rebound. Pull it close and flip it into the next turn. Repeat!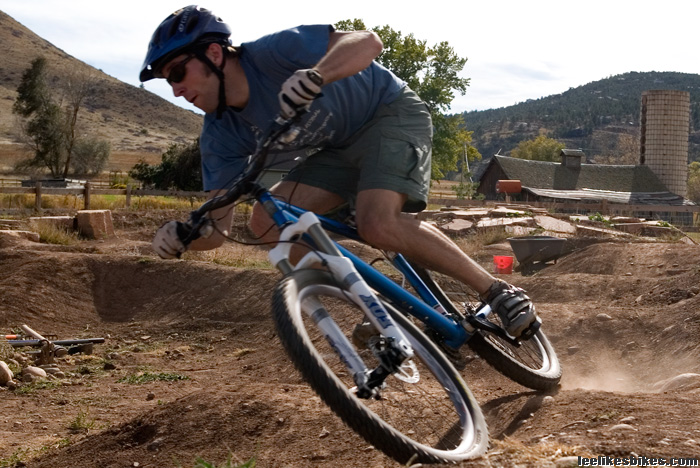 The new section increases your 1) speed and 2) lateral energy. Will was drifting across this roller and RAILING the corner.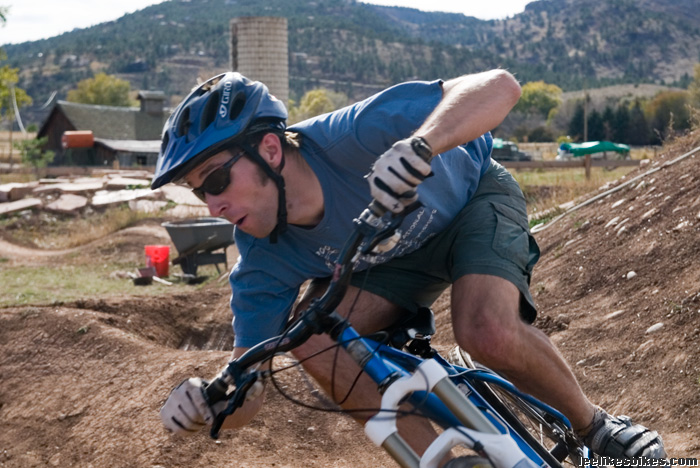 Rad.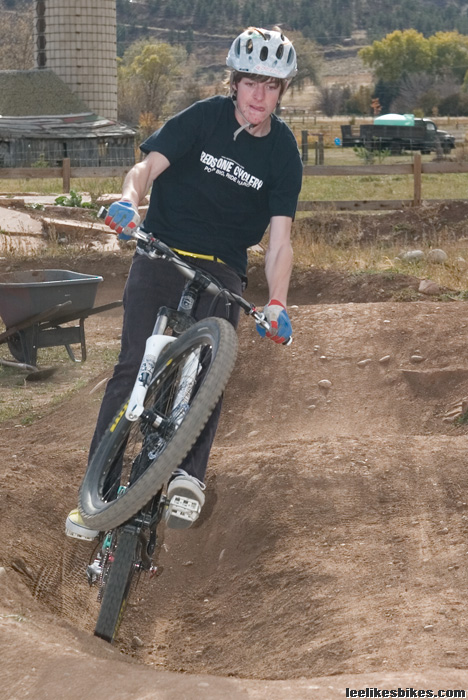 Sam showed up and rocked the manual-in-a-turn. Nice.
Fun. Check out the DJ comp and pump track race Sunday, Oct. 25.
---
Know more. Have more fun!
Join the leelikesbikes mailing list:
---
https://www.leelikesbikes.com/wp-content/uploads/2018/08/leelikesbikeslogoheader.jpg
0
0
leelikesbikes
https://www.leelikesbikes.com/wp-content/uploads/2018/08/leelikesbikeslogoheader.jpg
leelikesbikes
2009-10-19 12:24:51
2009-10-19 12:30:16
Pump track design: A fun little side trip