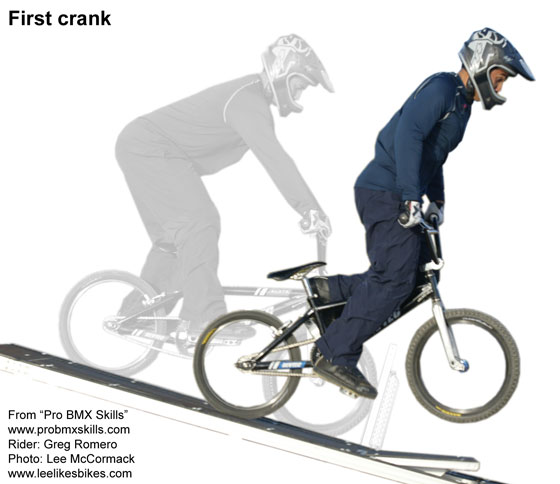 Today I climbed 1,400 vertical from downtown Boulder to home. Pavement then dirt then snow. Finished in a flurry of flakes. Colorado style!
I had time to think about pedaling, and a new idea worked its way into my noggin.
Cranking out watts on the trainer and lugging my carcass up a mountain are two different animals. Especially with road gearing. How am I supposed to spin at my optimal 100 rpm when I can only turn the pedals at 60?
Yeah yeah, I know:
1) Get stronger. Hey, I'm doing my best.
2) Pedal better. I have embraced pedaling as a skill, and I am learning a ton.
Today's thought:
Say you're standing up a steep climb in a hard gear. You probably pull with your right arm as you push with your right leg. Your left arm (and leg) probably don't do much.
What if you pull with both arms as you simultaneously drive your hips forward, push down with your right leg and pull up with your left leg? This is analogous to a gate start, but at lower intensity for way more reps.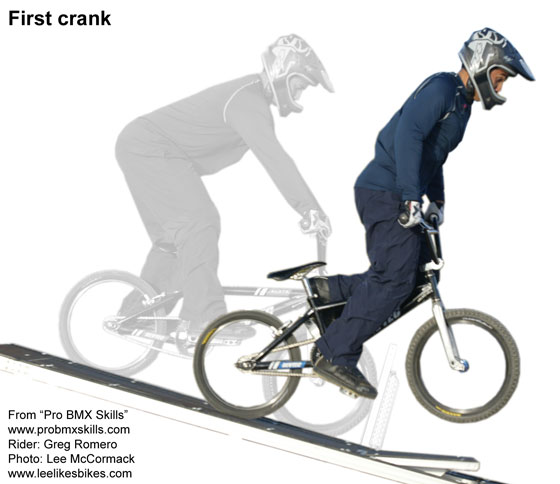 Coach Greg Romero (www.bmxtraining.com) snaps a gate pro style. From www.probmxskills.com The book is 99% done. I'm waiting for decent weather to finish photos, and I'm waiting to hear from a BMX distributor before I go to print.
This "new" movement pattern occurred to me as I pulled a big gear up a steep, tacky dirt road. I was pulling really hard, driving my hips forward like in a dead lift, and I noticed my arms and torso were the weak link. The strain brought me to the weight room, then to gate start technique.
So I focused on pulling back with both hands as I drove my hips forward. The coordination was really tricky, but I felt some new power.
Give it a try. What do you think?
---
Know more. Have more fun!
Join the leelikesbikes mailing list:
---
https://www.leelikesbikes.com/wp-content/uploads/2018/08/leelikesbikeslogoheader.jpg
0
0
leelikesbikes
https://www.leelikesbikes.com/wp-content/uploads/2018/08/leelikesbikeslogoheader.jpg
leelikesbikes
2010-02-25 22:02:58
2010-02-26 09:57:39
Pulling with both hands