Neighborhood pump track in Jakarta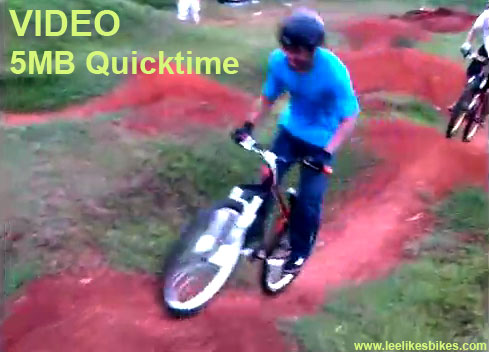 You might remember Andre from this pump track masterpiece. His new track fits into a narrow strip of formerly unused land.
Hi Lee… Merry Christmas and Happy new year… hope all is well with you. I'm sending you another pump track that me and my friends built. we made the berm quite steep and yes it does feels a lot better. We're still playing around with the track how to improve it. So far everyone is doing it almost everyday…. Thanks for the spreading the virus … I got more and more friends riding bike now. It's a good virus … hahahaa … Happy holidays …
Hey Andre,
Right on! This looks like a great neighborhood pump track. Your clever layout makes effective use of the space, and it provides lots of line options.
With that crazy clay you have, I want to see you build an over-vertical berm — then PIN IT!!!
Keep on spreading the love,
— Lee
Check out Andre's original question — and his beautiful track: Jakarta pump track: steeper berms?
---
https://www.leelikesbikes.com/wp-content/uploads/2018/08/leelikesbikeslogoheader.jpg
0
0
leelikesbikes
https://www.leelikesbikes.com/wp-content/uploads/2018/08/leelikesbikeslogoheader.jpg
leelikesbikes
2009-12-29 10:58:57
2009-12-29 12:34:47
Neighborhood pump track in Jakarta