Mark Weir's pump track (now with video)

The bald brute of endurance has thrown down big time. Could he have the world's coolest suburban back yard?
Newly released video says YES, he does.

---
You can see the track has grown since the first photos were made.
Watch the video (5MB Quicktime). Note: This is actual speed.
OK, OK, here's a raw Quicktime with sound. It proves the speed is real. Download it here (17MB Quicktime)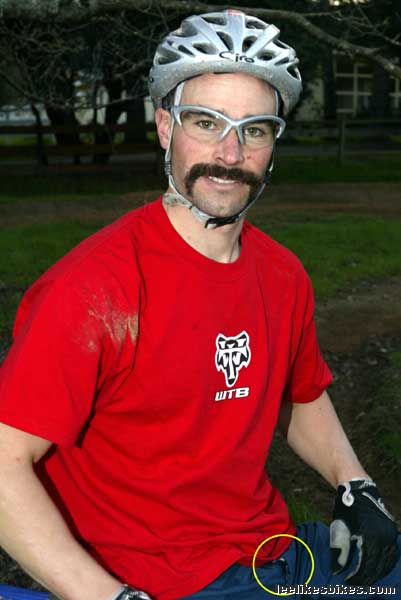 Method: Download the leelikesbikes track plans then take it from there. Move dirt with a mini tractor; finish by hand.
Originally posted Feb. 2, 2006
Man hours: 32
Top speed so far: 23 mph (est)
Intensity: "It's so hard. After 3 laps I can barely breathe."
Miles pumped in a day: 6
24-hour Pumptrack Fitness: "Even my buddies who never ride are coming over. They're loving it — It's so fun. They're saying, 'I don't want to go to the gym anymore.'"
Look at this sweet dirt!
Check out Weir's mini-moto track: Hanging with Mark Weir
https://www.leelikesbikes.com/wp-content/uploads/2018/08/leelikesbikeslogoheader.jpg
0
0
leelikesbikes
https://www.leelikesbikes.com/wp-content/uploads/2018/08/leelikesbikeslogoheader.jpg
leelikesbikes
2006-03-20 19:19:01
2006-03-22 22:15:43
Mark Weir's pump track (now with video)