Critique: Kung fu loop on lower Valmont pump track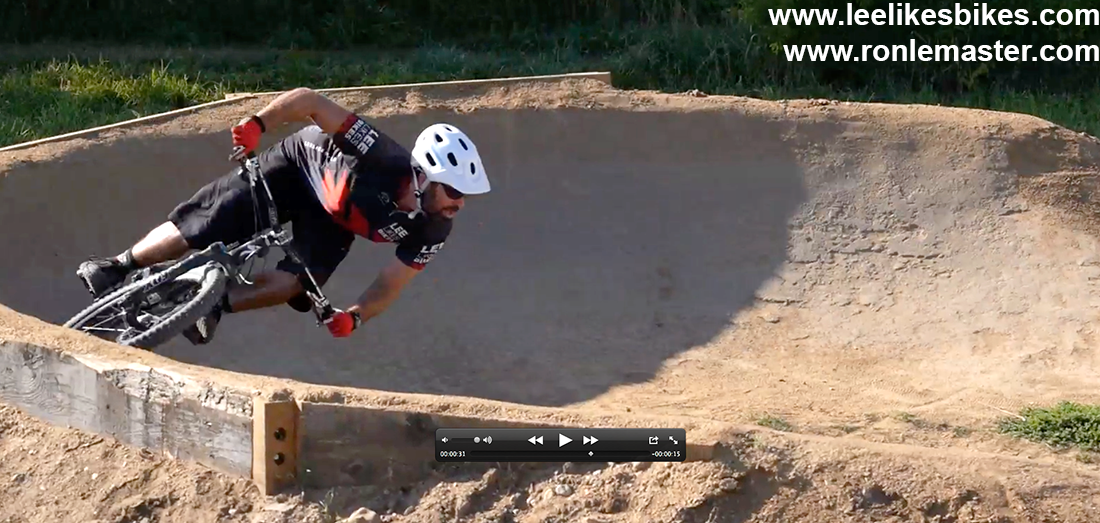 Ski skills expert Ron LeMaster and I have been exploring the commonalities of pumping on dirt and snow. He shot this video for use in his books and lectures.
I'm seeing some good moments and some lazy ones.
---
What do you see that works?
What do you see that can be improved?
Video by Ron LeMaster: www.ronlemaster.com
Pretty good
• Light hands, heavy feet. Very little upper body violence. Good balance and lower-body extension: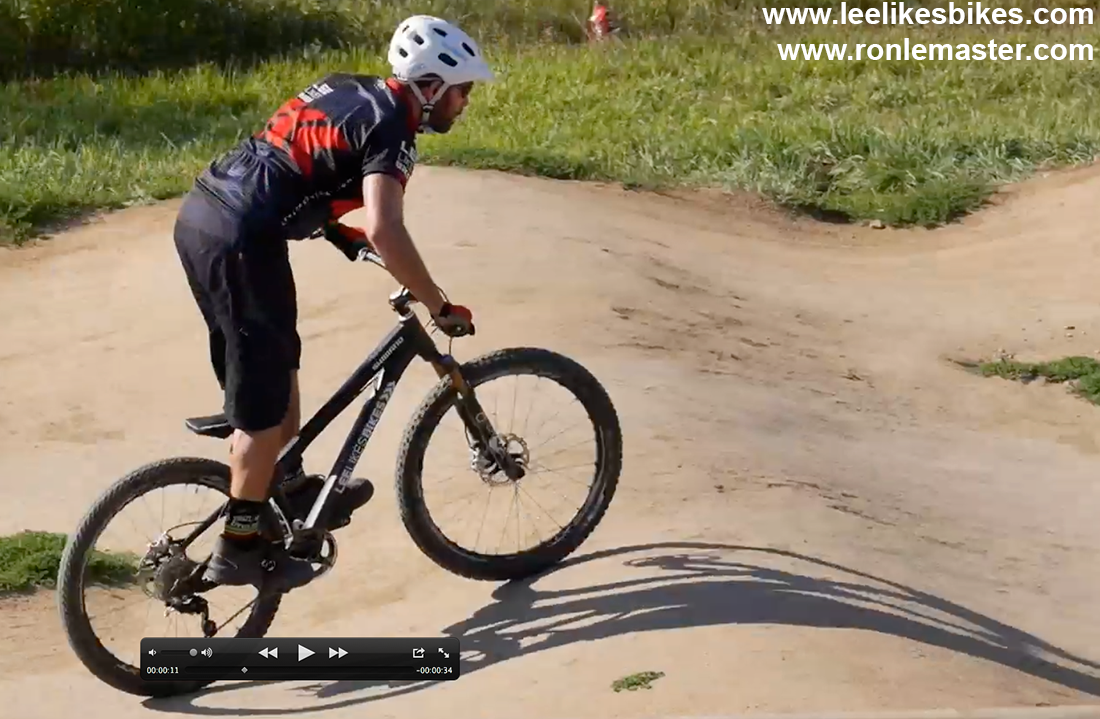 • Smooth, decently quick but sustainable pace. Perfect for Enduro™.
At this speed and radius, I'm pulling 1.7 Gs and pressing 2X my bodyweight into the bike. That's great practice for all types of shredding.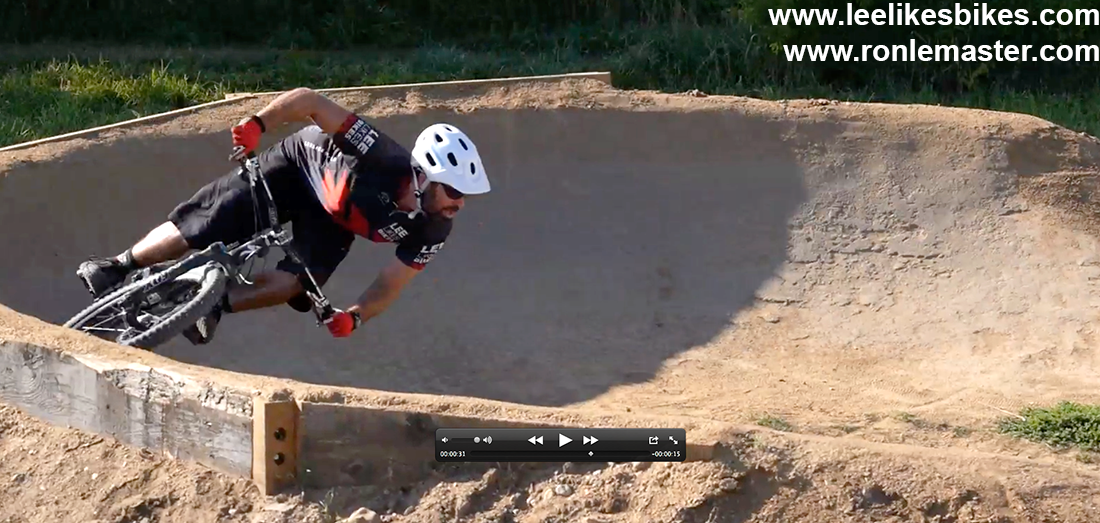 • Cornering with the inside foot in front. I've been working on this habit.
• Great bike! This P3 was a rocket ship with the SRAM carbon wheels and crankset. The new Shimano wheels, cranks and cockpit are heavier, but the bike feels stiffer, more confidence inspiring and faster overall. Funny how that works.
Could be better
• On this day I was having low-back issues, and I can see myself holding back (so to speak). In the below screen shot, my hips aren't driving as much as my shoulders. Not terrible, but not ideal. At this point in my riding life, stability, mobility and strength require constant work. Stay tuned for an off-bike training program that will help you shred.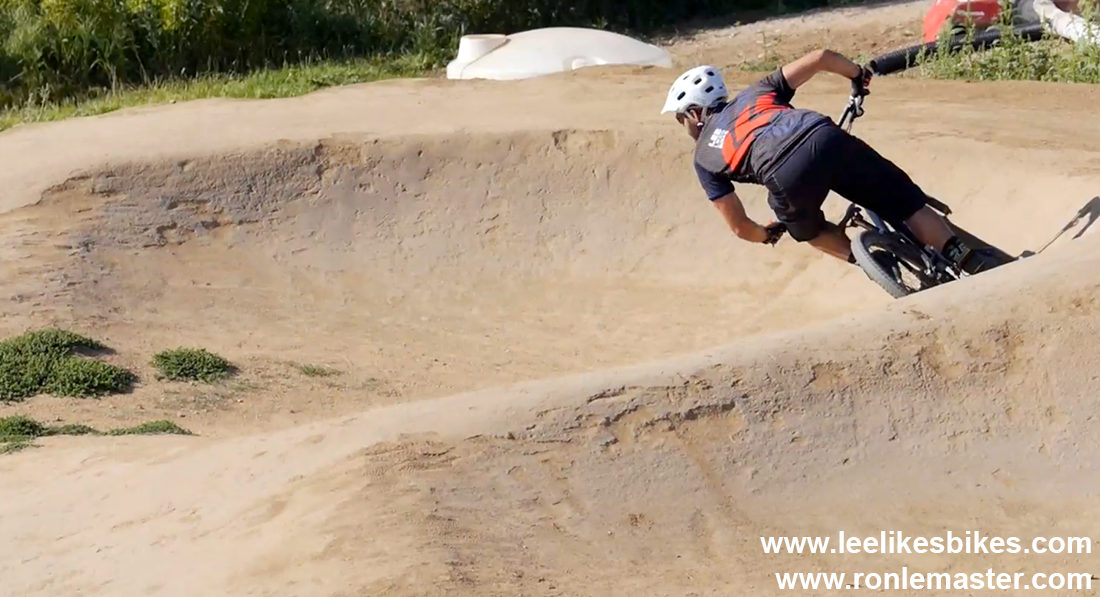 • I love the feeling of switching feet right as I enter a turn (0:12), rather than as I leave the previous turn. Need to make that more consistent. Just starting to push into the turn (see triceps) and about to switch feet: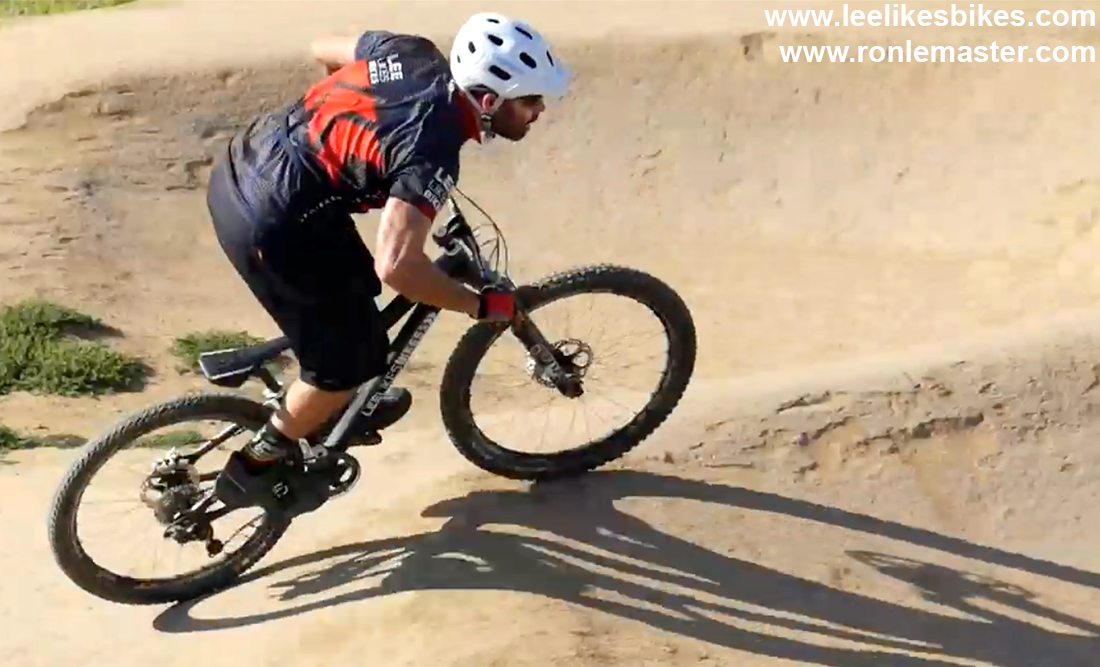 • Getting a bit lazy on the exits of the turns, especially as I get tired. Pulling is just as important as pushing. Sine wave of love.
What else do you see?
Thanks to
• Valmont Bike Park staff for keeping the park dialed
• Specialized for the sweet P3 frame. It's like the train and the rails, all in one.
• FOX for this beautiful 831 fork
• Shimano for the rock-solid XT wheels, XT drivetrain, XTR brakes and PRO stem and bars
• Bill Turner for showing me this cool line.
• Sacha Halenda at FormFive for the snazzy jersey.
Braaap!
Lee
---
Know more. Have more fun!
Join the leelikesbikes mailing list:
---
https://www.leelikesbikes.com/wp-content/uploads/2018/08/leelikesbikeslogoheader.jpg
0
0
leelikesbikes
https://www.leelikesbikes.com/wp-content/uploads/2018/08/leelikesbikeslogoheader.jpg
leelikesbikes
2014-01-06 10:18:59
2014-01-06 10:40:54
Critique: Kung fu loop on lower Valmont pump track