GT Avalanche vs. Specialized Hardrock
In the battle of entry-level hardtails, who kicks whose ass?

Dear Lee,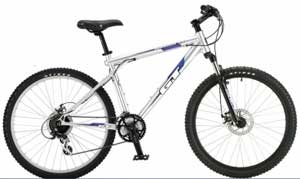 GT Avalanche 3.0 – $430
I was a former sprinter on track and field. I represented my state way back in Borneo. Migrated to New Zealand and saw some guys riding. checked it out and I'm hooked. Seems I can go fast on a straight line but anything else I'm pretty novice. Went to look for some bikes and I have a hard time deciding between a Specialized Hardrock Sport Disc and a GT Avalanche 3.0. Can you help me decide on these? I dont mind you giving a straight answer — I wont hold you liable for anything.
– Justin
---
Hey Justin.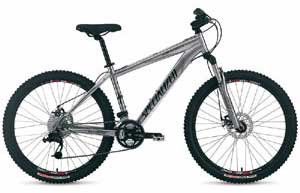 Specialized Hardrock Sport Disc – $500
Those bikes are very comparable. The Specialized Hardrock costs another $70 U.S., but I'd choose it over the GT. Why:
– Longer top tube and shorter stem handles way better.
– Bigger tires have more float. These Enduro ties roll fast, too.
– Slightly slacker head tube (70 vs 71 degrees) is more stable at speed.
– Name brand rims (Alex).
– You can get the seat lower for aggressive riding.
DISCLAIMER: Specialized helps me with bikes. In my opinion, the Hardrock has a more contemporary design and a better spec.
Good luck and rip it up!
— Lee
https://www.leelikesbikes.com/wp-content/uploads/2018/08/leelikesbikeslogoheader.jpg
0
0
leelikesbikes
https://www.leelikesbikes.com/wp-content/uploads/2018/08/leelikesbikeslogoheader.jpg
leelikesbikes
2006-01-17 18:57:20
2006-01-17 18:59:23
GT Avalanche vs. Specialized Hardrock