Fairlee Frey 12-week build to XCE world championships: Week 6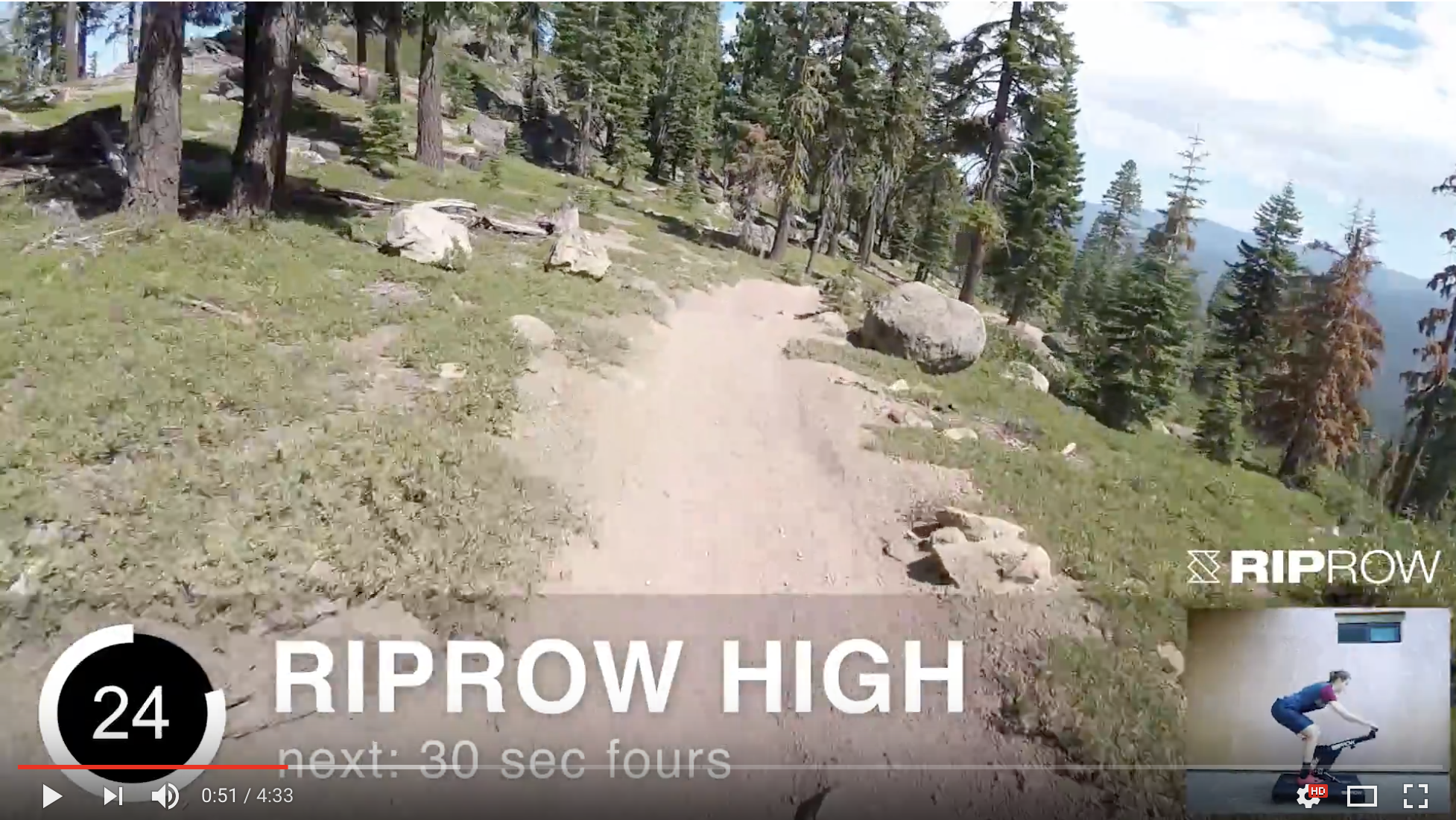 After one week of rest, pro mountain bike racer Fairlee Frey (@fairleefrey_mondin) is diving into her second build phase.
This just in from her coach Mike Durner (@coachdurner) –>
– – – – – – – – – – – – – – – –
Here is the latest update for the XCE World Champs Blog:
We are now one week into the second build phase of training for XCE World Championships, and things are getting more intense.
On the bike, Fairlee has dropped from 8- to 10-minute intervals down to 3-minute intervals. These efforts are done on two consecutive days.
Day 1 is a race simulation day where Fairlee performs 3 min maximal efforts outside on a course with short climbs, corners and jumps to keep it as real world as possible. The focus here being power output in a race-like setting.
Day 2 is more fitness based. The efforts are completed on a section of dirt or paved road. The focus is only on the power output being as high as possible for the duration of the effort.
On the RipRow, we have moved Fairlee from strength- and technique-based movements to doing some video sessions that are a similar time to her bike intervals (also a similar time to her actual race).
These video workouts combine multiple RipRow movements into a series that is spliced with POV footage to provide very specific race fitness (not just physical but also includes a mental rehearsal aspect as well).
Here's Fairlee:
And here's the Boondocks workout she's doing:
Go Fairlee! Thank you Mike!
https://www.leelikesbikes.com/wp-content/uploads/2018/08/leelikesbikeslogoheader.jpg
0
0
leelikesbikes
https://www.leelikesbikes.com/wp-content/uploads/2018/08/leelikesbikeslogoheader.jpg
leelikesbikes
2018-09-27 13:48:17
2018-09-27 13:49:50
Fairlee Frey 12-week build to XCE world championships: Week 6