Crazy awesomeness at my pump track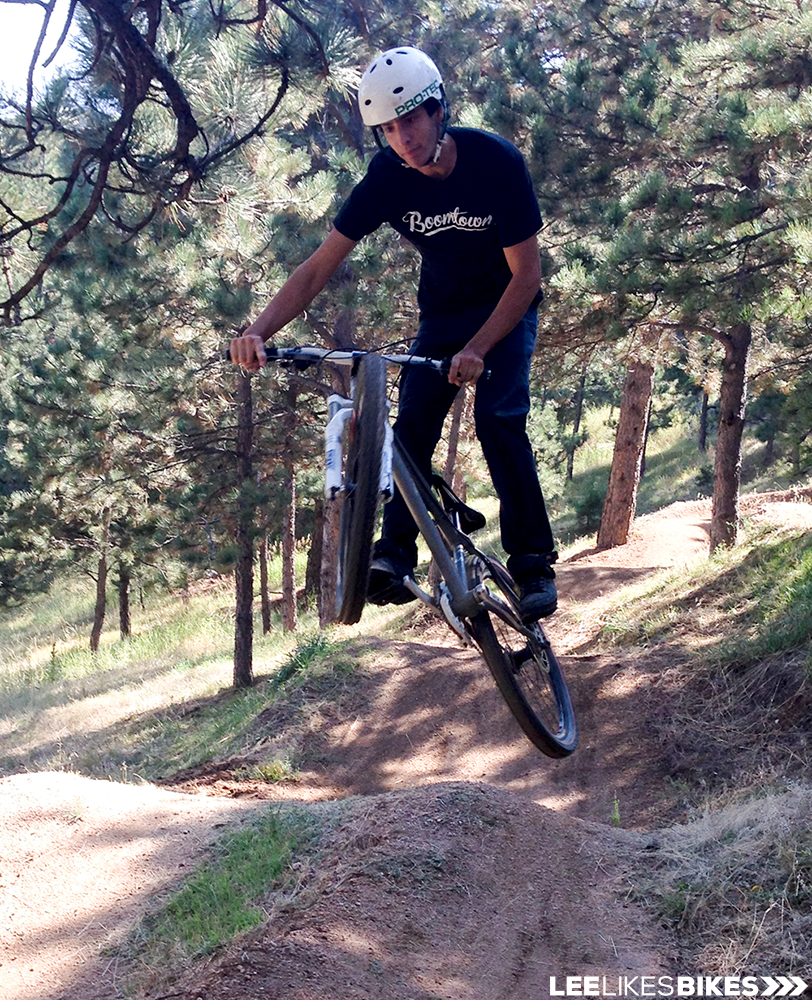 Last weekend we had the first pump track party of the fall, and some very skilled riders showed us what can be done. Super impressive.
---
Dear Miss Manners,
These guys come to my track and do crazy stuff I've never thought of, which is totally bad manners, but they also work on the track, and they're nice people.
What should I do? Should I stop having them over?
Steezeless in Boulder
---
Dear Steezeless,
I understand your frustration. It's hard to be the A #1 badass when you invite better riders to your house.
You should invite these guys over all the time — and learn from them!
MM
---
Photos by The Wife: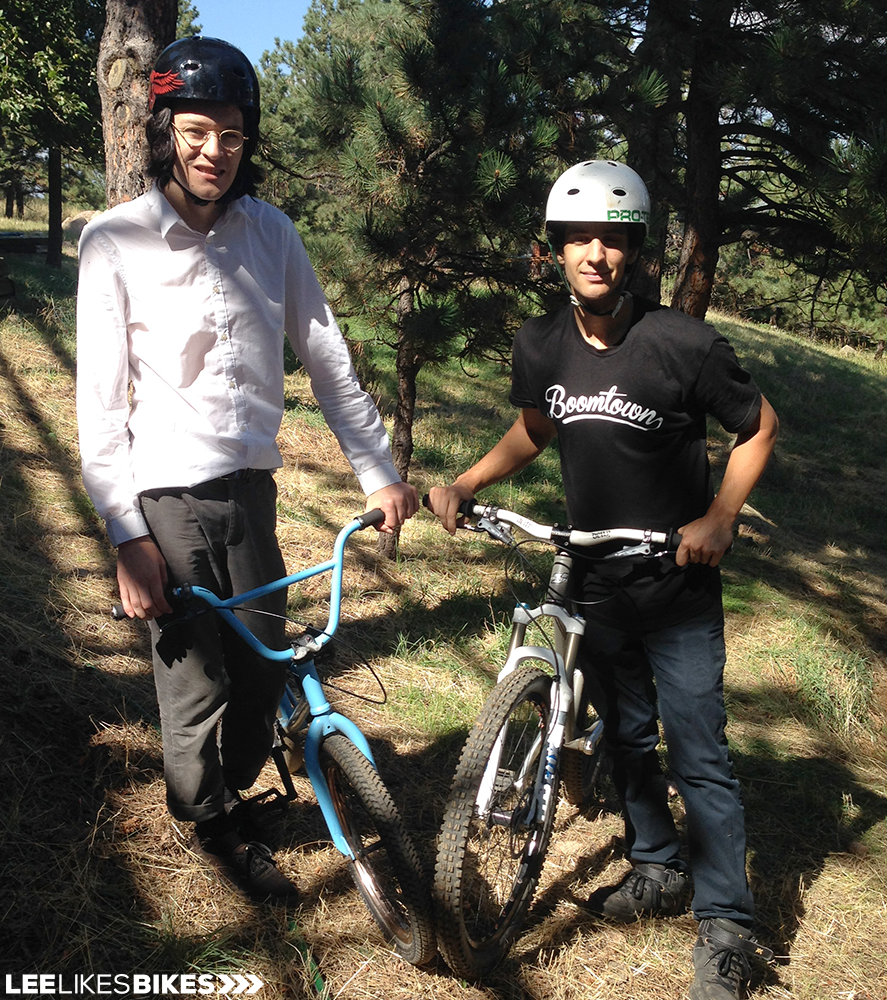 The Ontiveros brothers, Michael and James, are made of special stuff. Both of these guys have incredible smoothness, with just the right amount of perfectly directed power. It's funny to think I used to coach James. Now he's teaching me.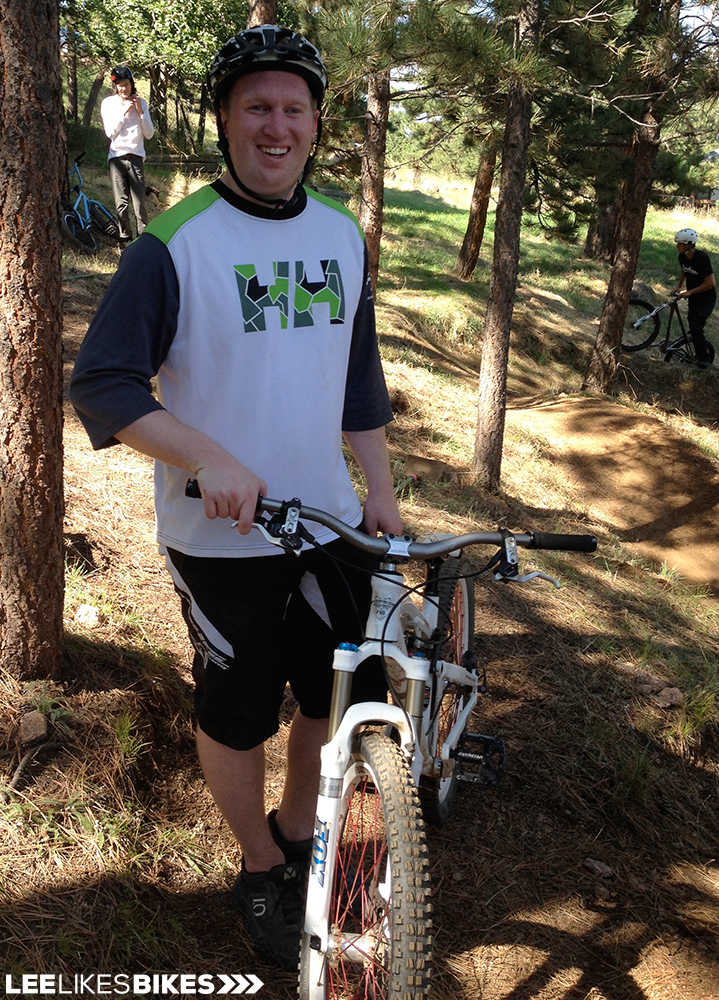 Matt Ripley was one of the original kung fu skills students. We got him a Mountain States Cup overall title back in the day, then he went to college. It's great to ride with him again.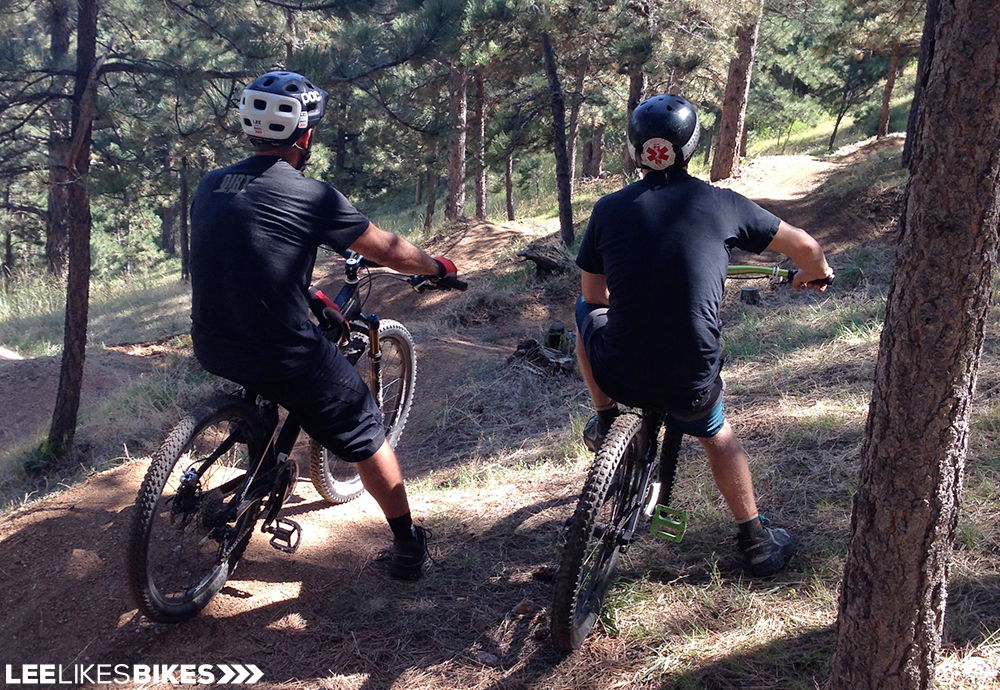 I and Coach Kevin Stiffler and have a meeting. Pump tracks are the new golf, right?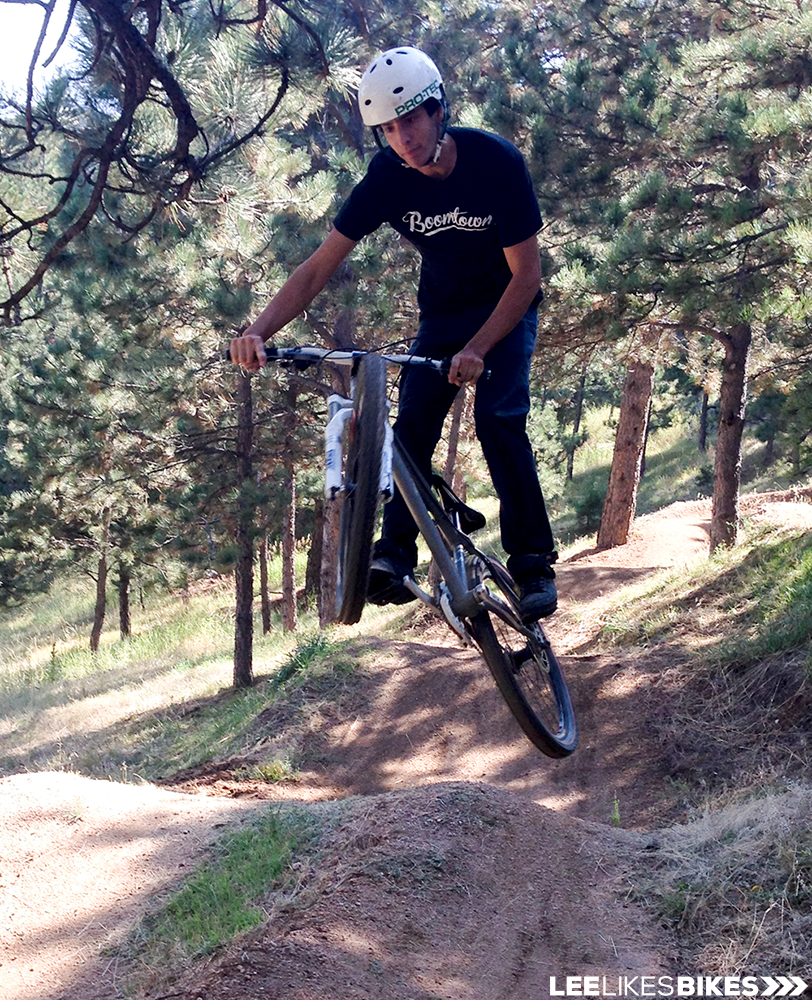 James with a completely steezy double. So sweet!
Tree tap
These young BMX guys, they have no respect. Kevin Stiffler was like, I know what to do with tree …

Video by The Wife.
Uh, OK. I'm glad this guy is on my team.
Mannequin helmet tire tap
Zach Lewis, the man behind Tribe Sports and also a pro freestyler on snow and wheels, has incredible pop (and creativity).
Boosting over the mannequin was pretty impressive — but the tire tap!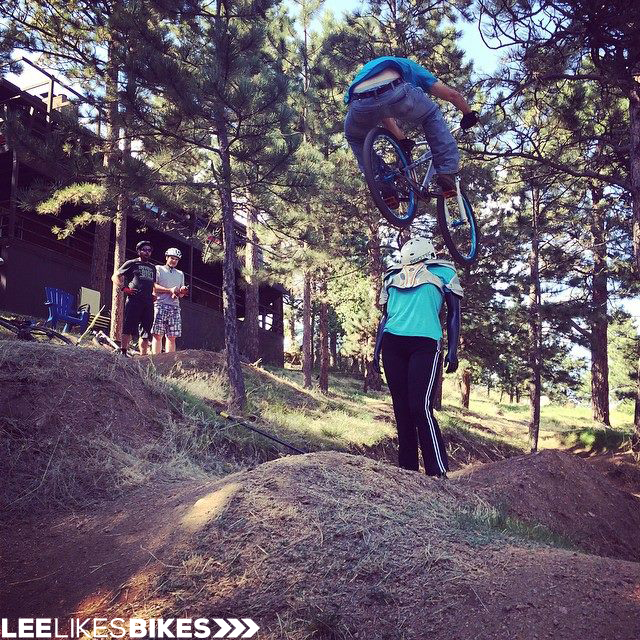 Photo by Kevin Stiffler.

Video by Ian Martin.
Railing the north corner
You gain serious speed along the main straight, drop into big hole then BOOM hit a steep, uphill, double-apex corner (never mind the tree). Most riders find this a real challenge.
Videos by Nick Gibson.
Kevin rails it with hyper aggro style. I measured a lean angle of 68 degrees, which correlates to 3Gs of cornering force!
I roll it like a 45-year-old with bad shoulders. Lining up the forces and getting it done efficiently.
Wow, what a fun day. Later on the mommies and daddies and kiddies rode, and my wife @b made an incredible dinner for everyone. Thanks Wife!
A year ago:
Riding by James Hall, Evan Turpen, Forrest Reynolds and me, Lee McCormack.
Get your own sweet pump track with LLB Trailbuilding >>>
Pump tracks are awesome!
Lee
---
Know more. Have more fun!
Join the leelikesbikes mailing list:
---
https://www.leelikesbikes.com/wp-content/uploads/2018/08/leelikesbikeslogoheader.jpg
0
0
leelikesbikes
https://www.leelikesbikes.com/wp-content/uploads/2018/08/leelikesbikeslogoheader.jpg
leelikesbikes
2014-09-08 15:08:59
2014-09-08 15:34:58
Crazy awesomeness at my pump track