All those holes: 2002-2004 BigHit suspension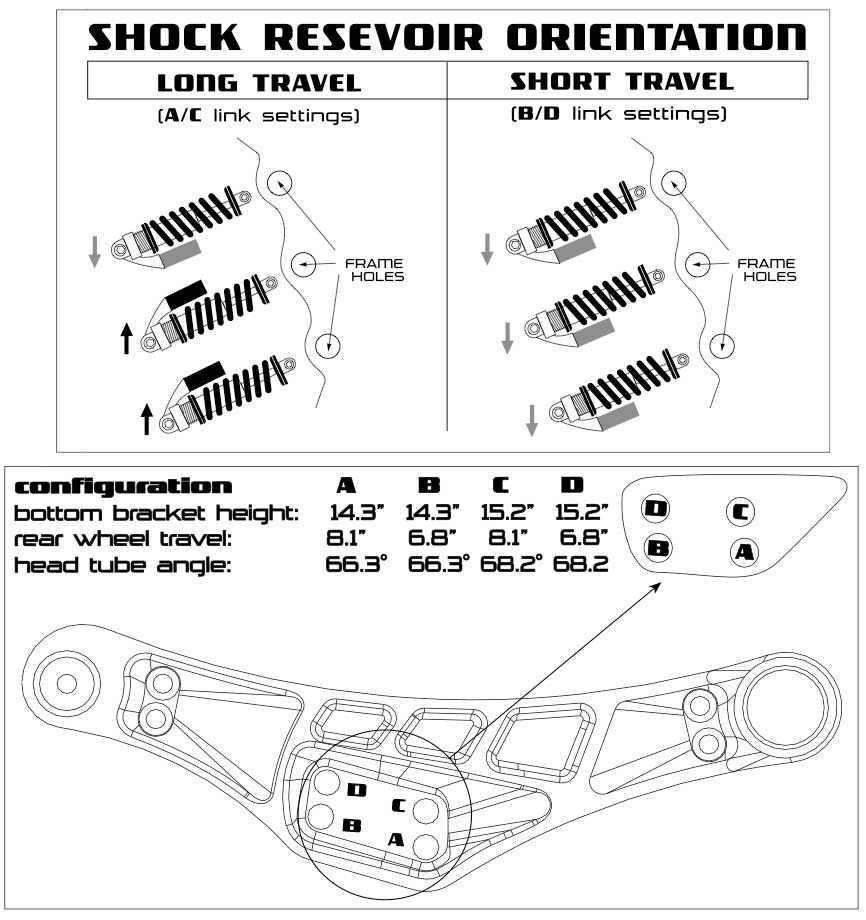 Lee,
I was wondering if you could explain the differences in the positions of the upper shock mount on the 2002-2004 specialized big hits. The manuals just say something about progressivity, which to me sounds like something marketing made up. I am hoping one of the 3 positions will magically unleash the riding god within me almost overnight.
Cahoon
Dude:
It's all about the upper pivot position. I drill holes in all of my frames — even my hardtails — looking for that magic spot. Once you find it, oh man …
I rode a 2002 BigHit for a few seasons in NorCal and on the NORBA national circus. That's a fun and versatile bike. (BTW: If you want to keep that old BigHit, do not try a Demo or a newer BigHit.)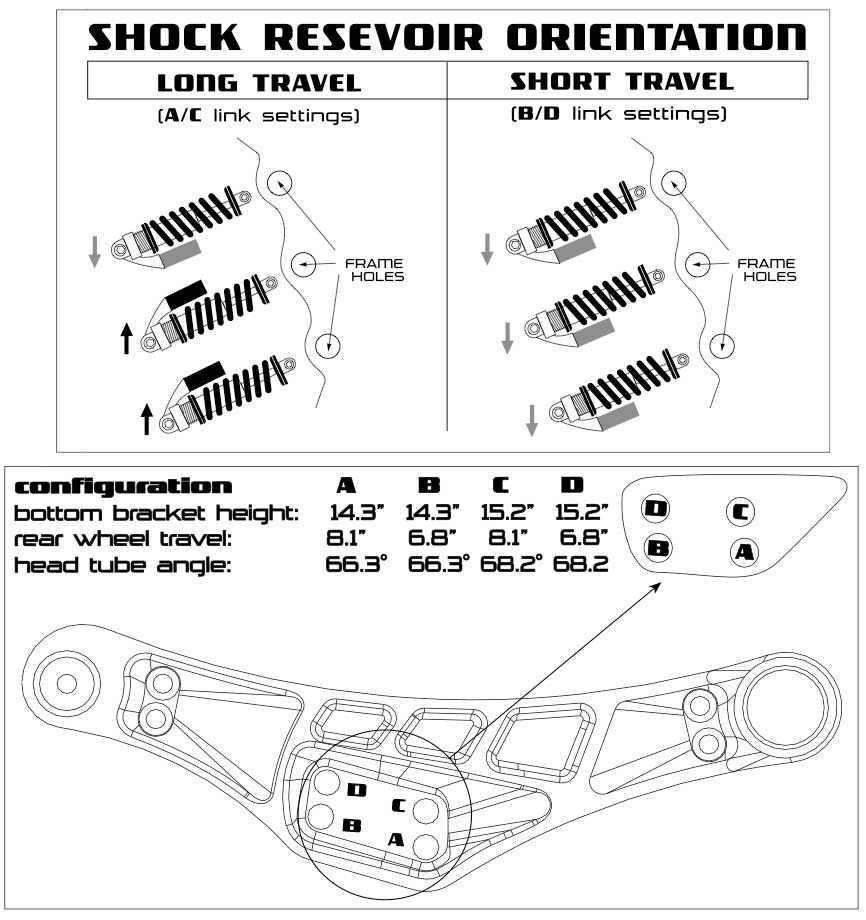 All those holes!
Those three upper pivot holes do indeed affect the progressiveness of the shock. The lowest hole is most progressive; the highest hole is the most linear.
Progressive = The shock moves very easily in the first part of the travel, then gets much stiffer near the end. This gives you more bottom-out resistance, as well as more control for high-speed riding.
Linear = The shock starts off a bit stiffer, but it moves through its travel more easily. This yields a plusher ride, especially on choppy terrain.
Those three holes work in conjunction with the four (4!) holes on the swing link to determine your travel, geometry and, finally, spring rate.
So basically …
1) Choose your travel and geometry by choosing a hole on the swing link.
2) Start with the middle upper pivot hole. I'll assume you have the right spring.
3) Ride. Ride like the God you are.
4) If you are bottoming the suspension, try the lower (more progressive) hole. If you aren't using full travel, try the upper (more linear) hole.
For me, the magic spot was in the long travel, slack geometry, fully progressive setting.
Oh man …
— Lee
---
https://www.leelikesbikes.com/wp-content/uploads/2018/08/leelikesbikeslogoheader.jpg
0
0
leelikesbikes
https://www.leelikesbikes.com/wp-content/uploads/2018/08/leelikesbikeslogoheader.jpg
leelikesbikes
2008-02-26 07:51:04
2008-02-25 19:53:50
All those holes: 2002-2004 BigHit suspension