A little Winter Park XC action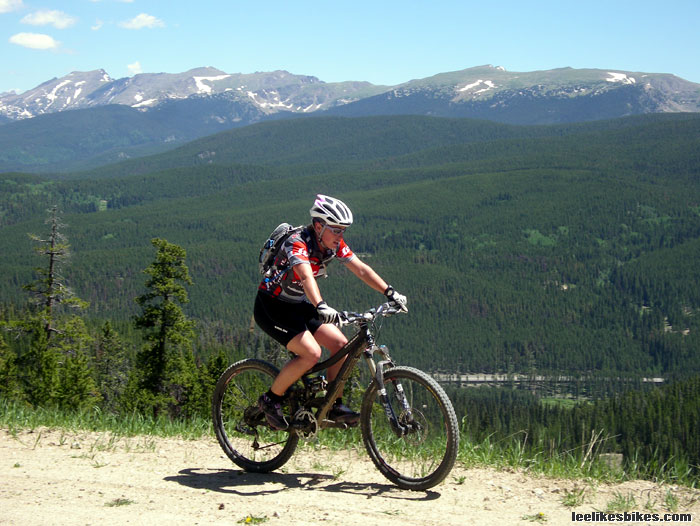 This is my third summer in Colorado, and last weekend I rode Winter Park for the first time. It won't be my last.
---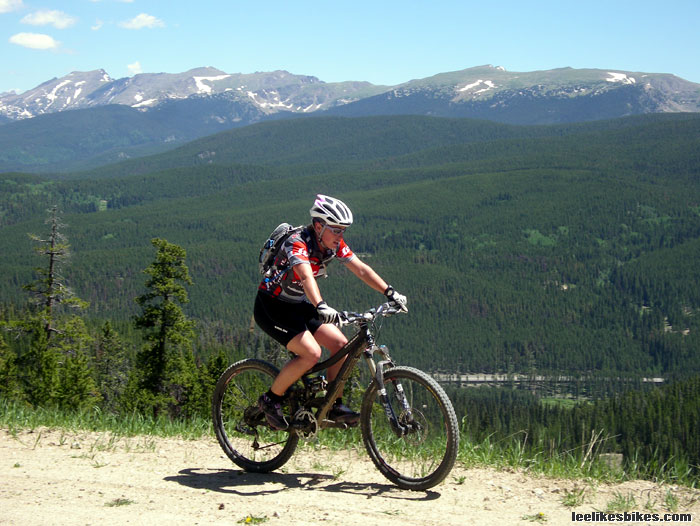 Bobbi and her Enduro are buddies.
The Winter Park ski area is known for its sweet XC-style trails. Last Sunday Bobbi Watt, Petr Hanak and I rocked it Lycra style.
We spun from the 9,000-foot parking lot to the 10,700-foot summit. Bobbi churned along on her Enduro, and Petr (an ex-pro XC racer) embarrassed the mountain on his hardtail. My S-Works Carbon Stumpjumper pedaled as efficiently as can be, but my body — well, it got the job done. Mountain climbed; potential energy gained. Let's rip.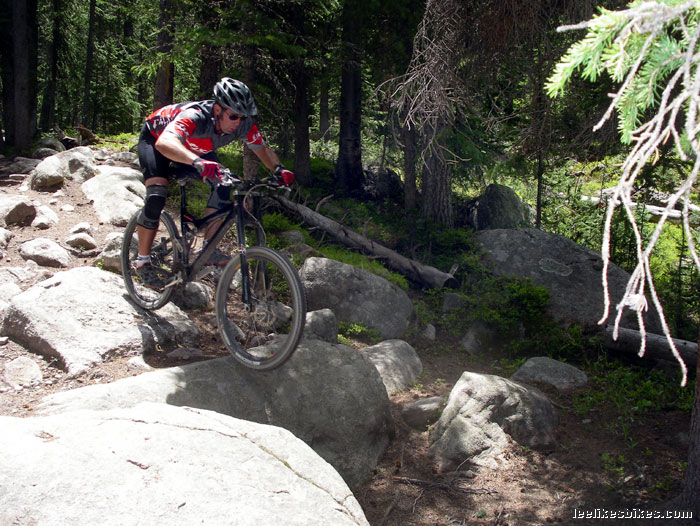 Mountain Goat: XC riding with a little texture. Me and my Stumpy.
We lowered our seats and sprinted into Mountain Goat. The trail started flat and swoopy then got tight, steep and rocky — excellent! Trails are like partners — you love your regular one, but new ones are extra fun.
Mountain Goat opened up and got very fast, then we popped onto a dirt road. We climbed across the ski area then took Long Way to the base. We hammered along smooth straights, dove from berm to berm and knitted a sweater with the contour lines.
Good stuff. Last weekend also included a sessions on the world's toughest pump track and at a private training ground with a 4X track, slalom course, dirt jumps and more. Details soon.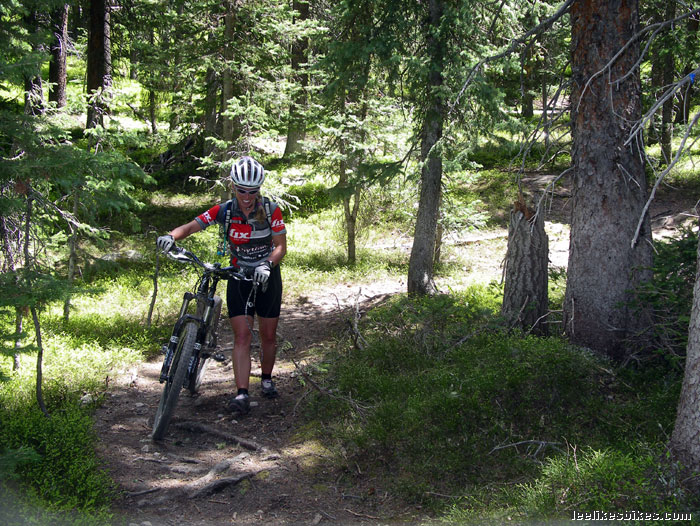 I hopped off my bike to catch Bobbi ripping through these woods. Look at the chain in her hand — they don't call her Snap! for nothing.
https://www.leelikesbikes.com/wp-content/uploads/2018/08/leelikesbikeslogoheader.jpg
0
0
leelikesbikes
https://www.leelikesbikes.com/wp-content/uploads/2018/08/leelikesbikeslogoheader.jpg
leelikesbikes
2006-06-21 17:10:24
2006-06-21 21:53:57
A little Winter Park XC action