25% off Powermax indoor cycling classes in Boulder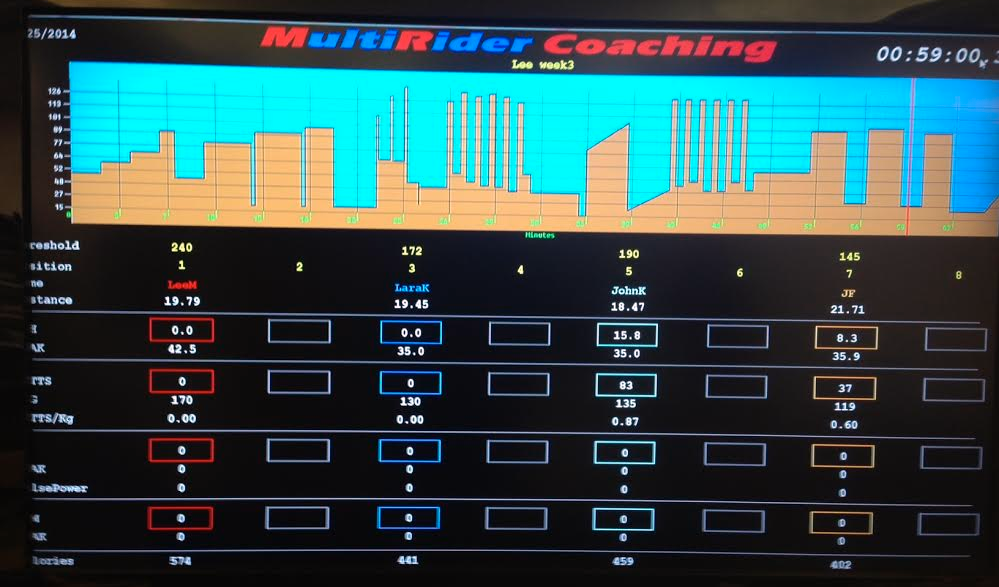 Hey all, my coach Lester Pardoe has offered new riders a 25% discount on Powermax indoor cycling classes at the Boulder Center for Sports Medicine. This is the most effective (and most fun) show in town. Rip it!
---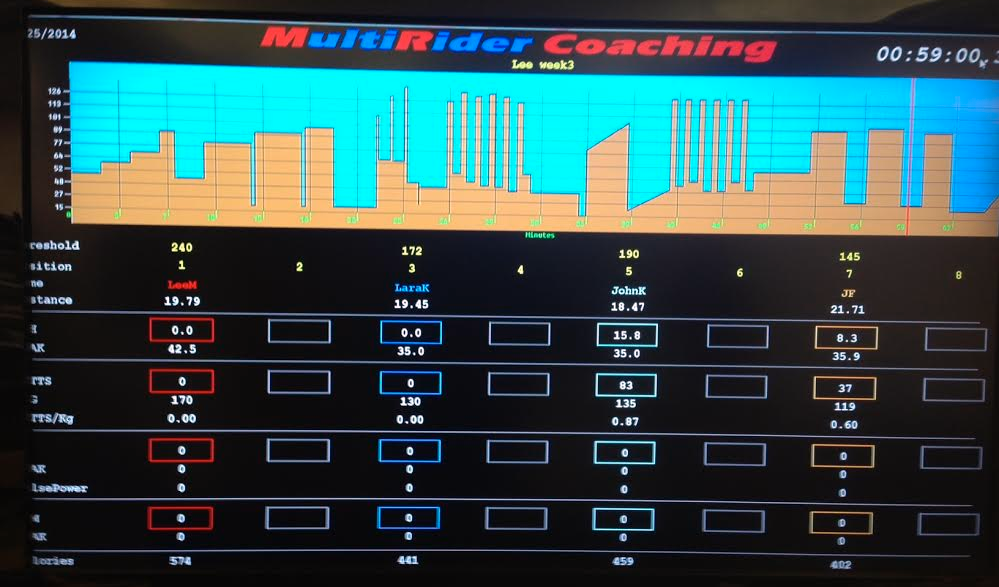 The great equalizer. Everyone's effort is based on their own ability. We all suffer the same punishment — and enjoy the same glory.
Ride your own bike. Choose either a Wahoo Kickr or a Computrainer trainer. The Kickr will accept mountain bikes with through axles!
Work with the best. BCSM trains weekend warriors and top pros. Periodized programs give you the best training benefits. 2X per week classes include strength training. Train smart this winter. Ride strong next spring and summer.
Train November through December. Sessions run the week of Nov. 3 through the week of Dec. 16. Choose a day/time that works for you.
Coupons are live until Nov. 2.
Here are the codes for each session:
• Sat 9:00-11:00am BCSMNEWRIDER25SAT9
• Tuesday 6:00-7:15am BCSMNEWRIDER25TUES6
• Tuesday 7:20-8:35 BCSMNEWRIDER25TUES7
• Tuesday 12:00-1:30pm BCSMNEWRIDER25TUES12
• Wednesday 12:00-1:30pm BCSMNEWRIDER25WED12
• Thursday 6:00-7:15am BCSMNEWRIDER25THUR6
• Thursday 7:20-8:35am BCSMNEWRIDER25THUR7
• Thursday 12:00-1:30pm BCSMNEWRIDER25THUR12
• Friday 12:30-2:00pm BCSMNEWRIDER25FRI12
Schedule and prices (pdf) Classes start at $105.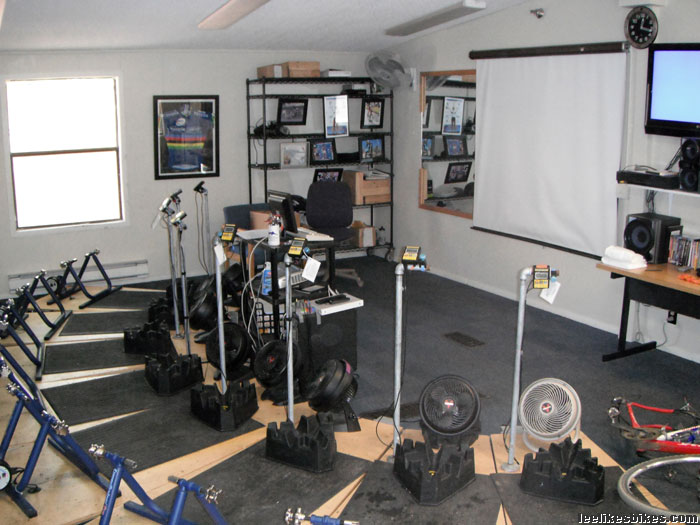 ---
Know more. Have more fun!
Join the leelikesbikes mailing list:
---
https://www.leelikesbikes.com/wp-content/uploads/2018/08/leelikesbikeslogoheader.jpg
0
0
leelikesbikes
https://www.leelikesbikes.com/wp-content/uploads/2018/08/leelikesbikeslogoheader.jpg
leelikesbikes
2014-10-29 08:45:14
2014-10-29 08:45:14
25% off Powermax indoor cycling classes in Boulder