2017 Specialized Fuse Comp fork upgrade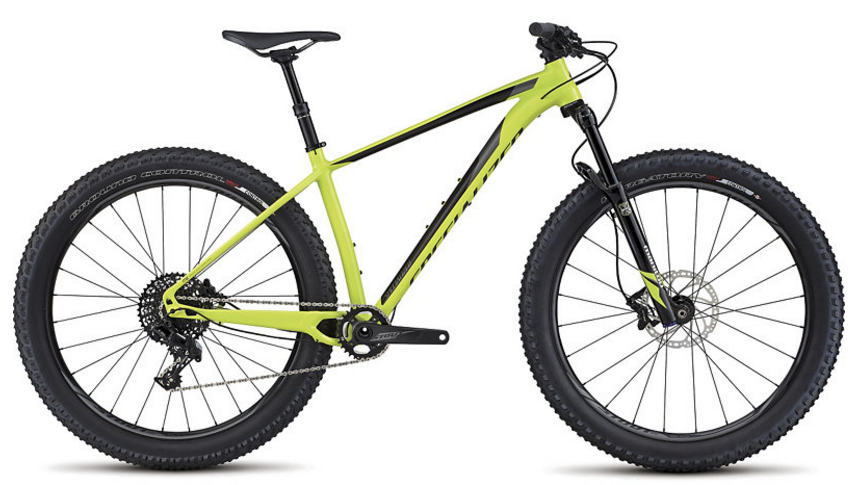 Lee,
What would you suggest that won't break the bank? I have $500 to spend.
I weight 225 lbs. Like to hit the jumps at the local bike park (Rockburn) and go through and not around stuff. Live in Maryland.  Ride allot at Patapsco.  
Do I need 34 mm stanchions? It is my one bike quiver.
Michael
---
Hey Michael,
Thanks for reaching out and congrats on your new Fuse Comp. I have the Fuse Pro, and it's a great bike. My wife commandeered it, but when I get to ride it I love it. Plus hardtails like the Fuse deliver tons of versatility and fun at a great price.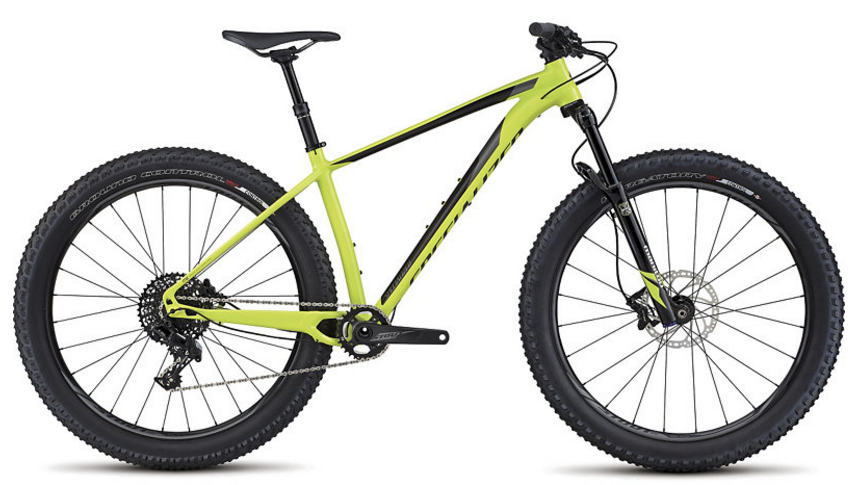 2017 Specialized Fuse Comp
My first question has to be, why are you upgrading? You have a new bike! Ride it. The Manitou Machete isn't the sweetest fork on the market, but it works. Dial it in for you and focus on your kung fu.
Now I have to say something uncool. If you would have spent that $500 on the higher level Fuse Expert, you'd already have a higher-end fork. And the cheapest way to buy parts? On a complete bike.
OK, let's say you have to upgrade the fork. Maybe you're feeling crazy flex (at 225 pounds you're big for a mountain biker). Or maybe you're in tune with spring rates and damping, and the Manitou isn't doing it for you.
When I got my Fuse Pro, I bought a FOX 34 for it and — wow — huge improvement over the stock RockShox. The bike was crazy better. Then I installed Shimano XT brakes. Yes! Security! Then a set of Roval carbon wheels. Right after that I taught a camp in Moab on that bike. So badass on Slickrock Trail. I threw some money at the bike, and it's freaking sweet. No wonder my wife stole it.
LET'S TAKE A MOMENT to appreciate the fact we get to worry about these things. Life is damn good.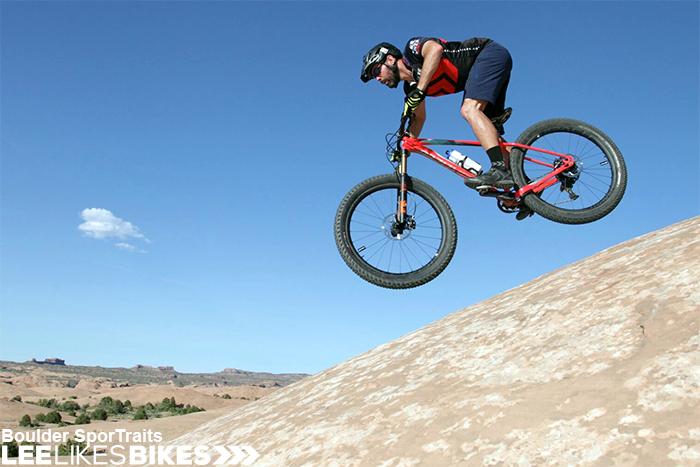 My "S-Works" Fuse was stoked on Moab's Slickrock Trail.
$500 is not a lot of money to work with. I have to tell you I've been riding FOX faithfully for 15 years, and that FOX has helped me out. I'm currently enjoying the Enduro Öhlins Coil, but every fork I've paid for? FOX. RockShox is OK, but the FOX stuff works better and lasts longer, at least for me.
NOTE: My shoulders have no cartilage. We're talking bone on bone. If I see a bump coming I can handle it fine. The surprise hits and the random chatter: They really hurt! The FOX dampers have some magic in them that absorbs the violence and lets me ride with less pain. The RockShox Pike was a good fork, but the FOX 36 hurts way less. I'll pay for that.
Right now on eBay, there are new FOX 34s in the $500 range. Given your size, you don't need 34mm stanchions, but they will be nice. That is a great fork.
Another option is a used FOX 34. These things are built to last. Get it serviced by someone like DirtLabs, and enjoy.
Make sense?
Lee
---
Know more. Have more fun!
Join the leelikesbikes mailing list:
---
https://www.leelikesbikes.com/wp-content/uploads/2018/08/leelikesbikeslogoheader.jpg
0
0
leelikesbikes
https://www.leelikesbikes.com/wp-content/uploads/2018/08/leelikesbikeslogoheader.jpg
leelikesbikes
2017-08-10 09:18:13
2017-08-10 09:18:13
2017 Specialized Fuse Comp fork upgrade