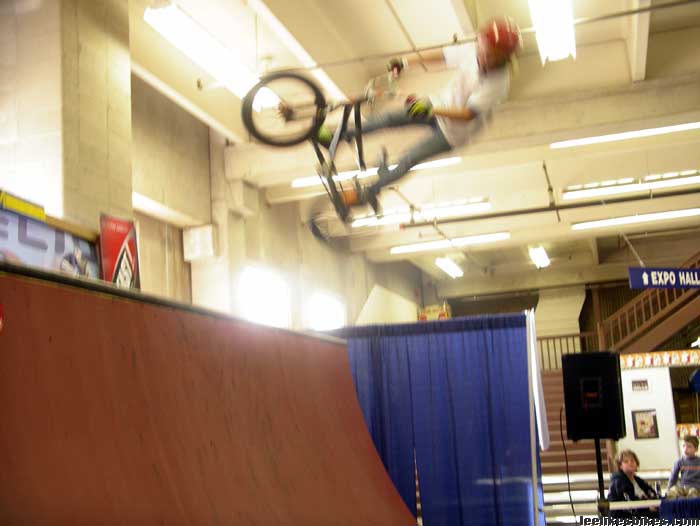 Yesterday The Wife and I rocked the Denver Veloswap. Lots of bikes. Lots of people. Impressions:

The more you click, the more I can post. Lee Likes Groceries dot com!
---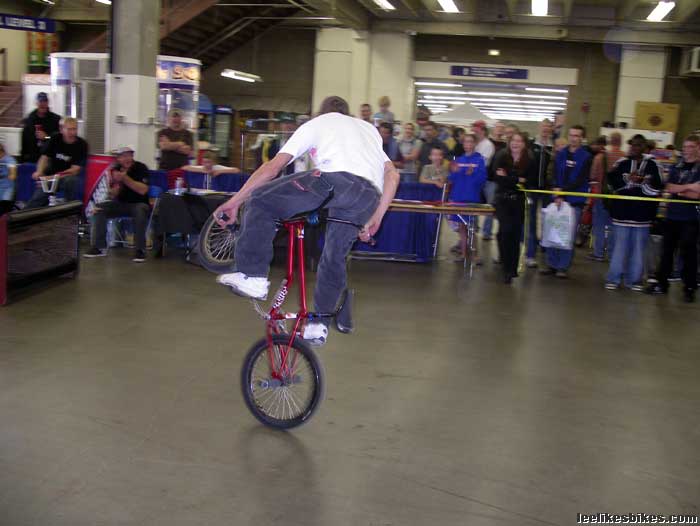 Ridiculous.
– This was my first Veloswap, as I (thankfully) have no need to haggle for bike parts. I went to check the scene and see if I can score an old BMX cruiser and maybe a tasty cyclocross bike.
– No dice on either front. There were almost zero BMX or CX bikes. Jen at IMBA had an old Kona Jake the Snake CX bike, but that got snatched up.
– If you wanted a deal on a used XC, road or cruiser bike, you were in heaven. They were everywhere. By the thousands.
– Do you want miscellaneous parts? You're in the right place. I can see: If you're on a budget or you love hunting for deals, Veloswap is for you.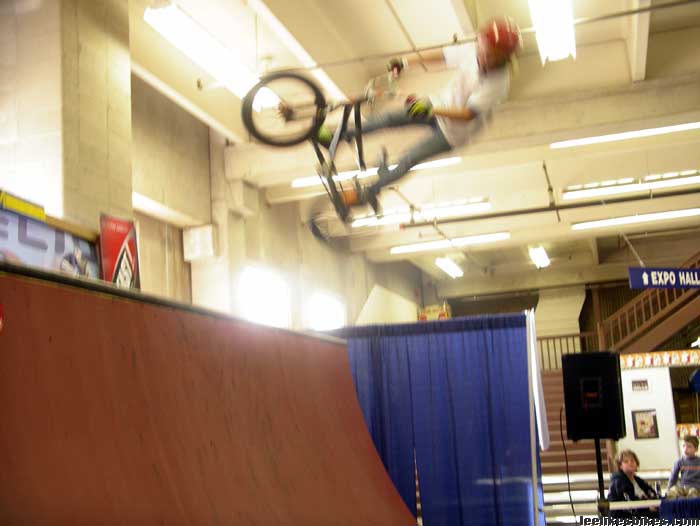 This diminutive blur is only 10 years old.
– Why the heck would you pay several thousand dollars for a used bike? So you saved $XXX on a high-end Yeti or Maverick. Good for you. Now who's going to service it? And what about warranty? I can see buying a beater for a couple hundred, but to slap down $3k on a $4k bike — that's penny wise and pound foolish.
– Lots of riders turned piles of useless bike stuff into wads of cash. It's amazing how much your old parts are worth to ordinary riders — people who are just plain stoked to be riding.
– The Yellow Designs Stunt Team rocks. They were limited to a small corner with a quarter pipe and a mini ramp, but they put on a great show. The flatland tricks … ridiculous. Evan "Wolverine" Powell was out there on his mountain bike. Super cool.
– I got to see lots of cool people. With the race season over we've all changed colors, fallen off the tree and scattered in the wind. Veloswap kind of piled us back up for the day. Hey everyone.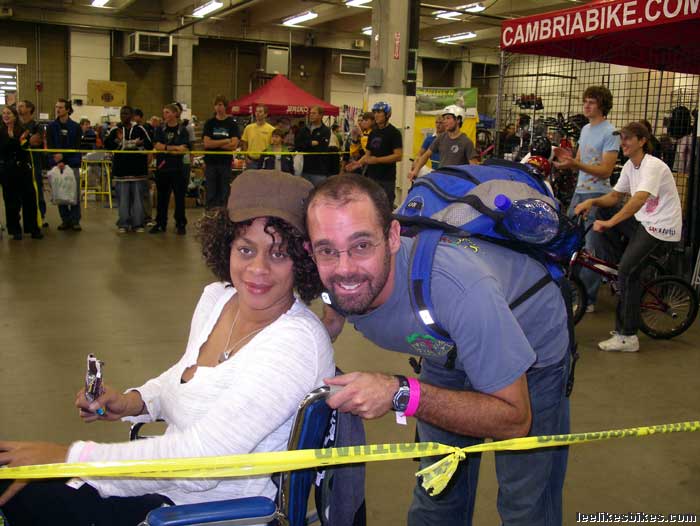 Arlette (aka @b) and me, Lee
– People who are grumpy at the races are grumpy at Veloswap. One pro who shall remain nameless was a grumpy-grumpy-puss as usual. Dude: You're not the only person selling used Minions. Can you put on a smile, or is that just not Hard Core?
– The Veloswap staff was very helpful. Jess White the PR person took amazing care of The Wife, getting her a sweet wheelchair for the day. The wheels came in handy — she bought a bunch of clothes. Mmm … clothes …
– We had a great time tooling around the stalls, checking out stuff and working the social scene. Next year: How about a portable pump track over by the Yellow crew?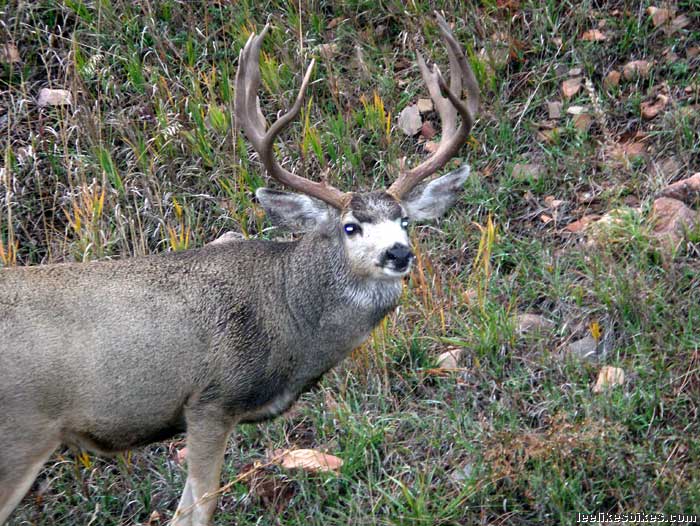 Random buck action in our neighborhood when we got home. That's enough venison to last the winter …
https://www.leelikesbikes.com/wp-content/uploads/2018/08/leelikesbikeslogoheader.jpg
0
0
leelikesbikes
https://www.leelikesbikes.com/wp-content/uploads/2018/08/leelikesbikeslogoheader.jpg
leelikesbikes
2007-10-28 17:24:32
2007-10-28 17:26:21
Veloswap: the day after