Lee Likes Bikes destination camp in Boulder, CO July 22-26, 2015
The LLB Spring 2015 Moab Camp was a huge success, and we're excited to offer another destination camp. This one will be based in Bouder, CO this July 22-26 — and it'll be even more dialed than the Moab camp!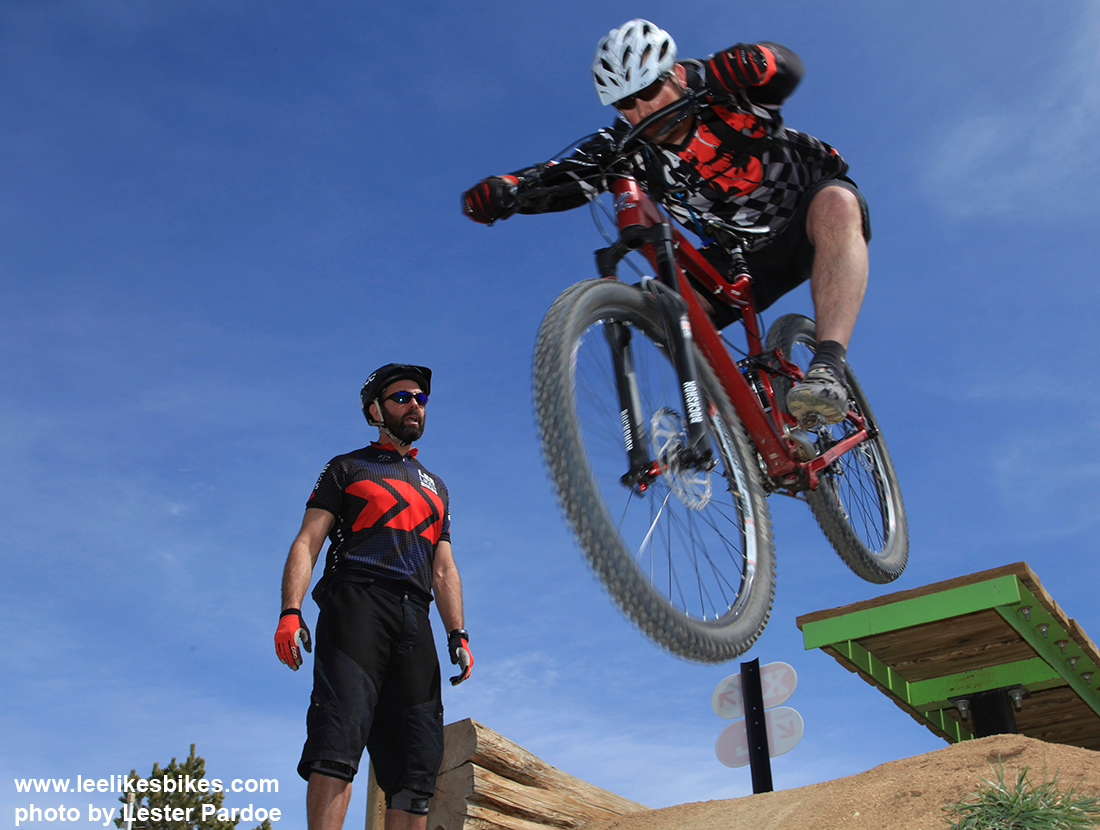 If you want to fly safely, Valmont Bike Park is a great place to learn.
Overview
We work hard to deliver a fun, educational and life-changing experience. There's your riding life before this camp, and there's your riding life after this camp. You can expect:
Four days of riding and learning at Valmont Bike Park, Boulder-area trails and the incredible Trestle Bike Park. Camp runs Thursday morning through Sunday afternoon.
Maximum 4:1 rider to coach ratio.
Personalized skills instruction with some of the best MTB skills coaches in the world.
Functional movement screen and a personalized off-bike training program.
On-bike physiological tests. Learn your threshold and peak power so you can optimize your training.
Interactive lectures on off-bike training, bike fitness training and post-ride recovery.
A pro-level bike mechanic will make repairs and adjustments while you relax. We will have basic parts on hand.
A professional photographer will ride with us. Camp includes three high-res photo files and one print.
Recover at the end of the day with professional-level compression boots and soft-tissue therapy. You'll love this!
Accommodations at Holiday Inn Express are included Thursday, Friday and Saturday nights (two people per room). You can add nights if you like.
Breakfast and lunches are included.
Ride your bike on fantastic trails with like-minded shredders!
Price
$2,200 without lodging
$2,500 with lodging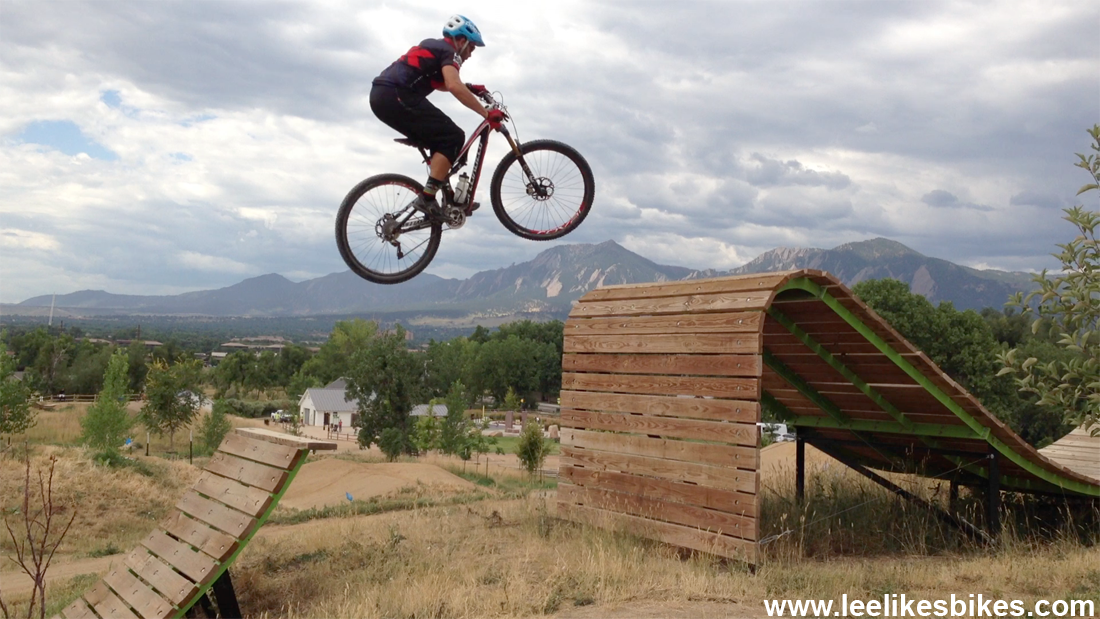 If Lee can rock the Whale Tail, so can you (as long as you're ready to do it safely).
Sign up
Boulder, CO July 22-26, 2015
$2,500 with lodging
$2,200 without lodging
By signing up for this camp, you agree to our policies. If you want to cancel your attendance at this camp, you must email lee@leelikesbikes.com within 14 days of the camp start. After that time, there will be no refund, but you can give your spot to someone else.
To pay by credit car over the phone, email lee@leelikesbikes.com
Schedule
Activities are subject to change, and we'll adjust as needed, but here's the plan:
Wednesday, July 22
Meet at the hotel at 5 p.m. for greetings and snacks.
Lee will give a lecture on the Cognitive Model of Shredding. You'll learn the fundamental movements that underlie great riding. With this model in your head, the on-bike learning goes way faster.
We'll set up your cockpits for optimal handling. In case you need a shorter stem (which is likely), we'll have some on hand.
Dinner will be on your own. There are several restaurants within an easy walk.
Thursday, July 23
You'll split into groups at the world class Valmont Bike Park. Throughout the day you'll:
Get physiological testing. We'll out your mountain bike on a Wahoo Kickr trainer (the best out there) and run you through a threshold and peak power test. This will give you key numbers to help you optimize your training (and get the most from Lester's training lecture).
Get a functional movement assessment and a customized training program. We are stoked to partner with our friend and trainer Dee Tidwell from Enduro MTB Training. He'll look at the way you move and prescribe exercises to correct imbalances, build strength, ride better and (in Lee's case) live with less pain.
Learn the fundamental skills that help you ride all terrain safer/better/bigger/faster.
Play at the bike park! Valmont has miles of trails, two pump tracks, a dual slalom course, dirt jumps, slopestyle and more.
Picnic lunch at the park. Off-bike training lecture.
Dinner on your own.
In the evening you'll get the A1 Pro recovery treatment from Dane DeLozier and Brian Briggs. This is so nice!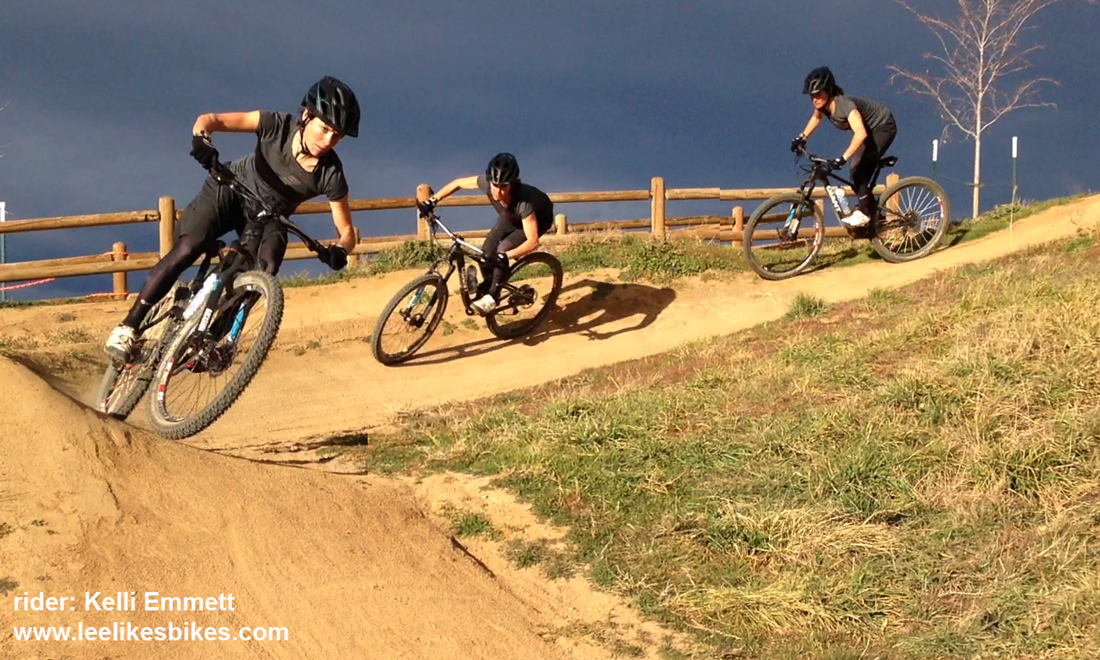 Factory Giant enduro racer Kelli Emmett learns to go faster with less effort. During a class with Lee at Valmont Bike Park, she knocked 10 percent off her slalom time — which is huge at her level. "What's crazy," she said, "is it feels easier and slower."
Friday, July 24
You'll wake up surprisingly fresh thanks to Dane and Brian, eat breakfast at the hotel then head to Valmont.
We'll spend the whole day at this bike paradise, digging into the core skills then applying them on all sorts of terrain. If you want to learn how to fly — and land safely — this is the place.
Picnic lunch at the park. Training lecture with Lester.
Dinner on your own.
Recovery with Dane and Brian.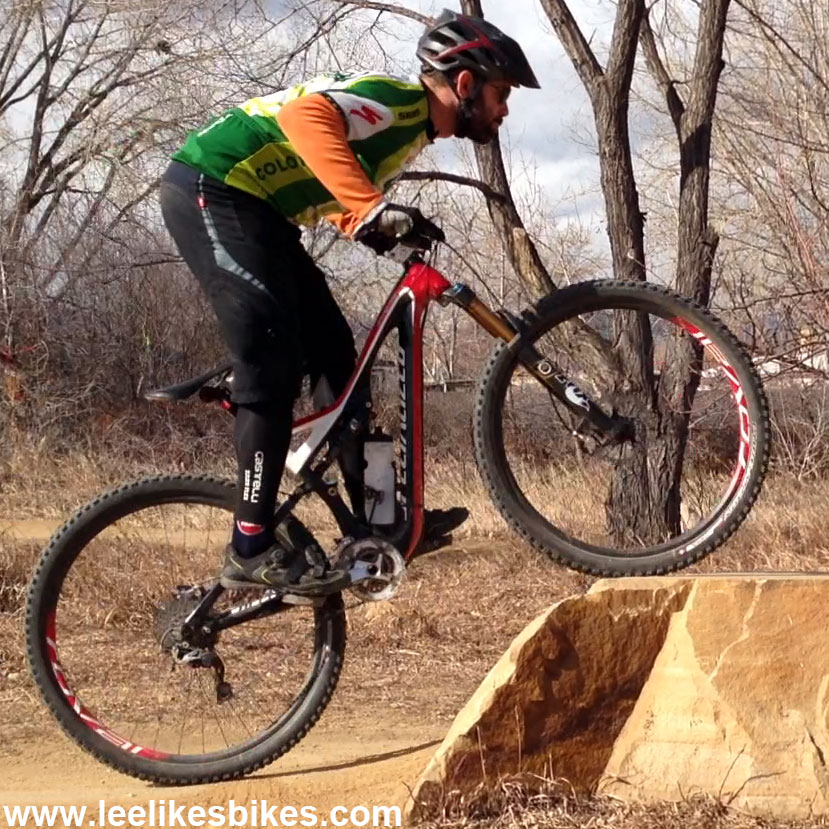 Pump-track roller … steep-faced rock. It's all the same once you understand the LLB kung fu.
Saturday, July 25
It's a good thing you got recovery, ate well and did NOT party in downtown Boulder last night, because today is a big trail day. Depending on weather conditions, we'll shred beautiful trails in Lyons or the mountains above Boulder.
Expect to stop and session sections. We'll show you how your new kung fu applies to natural terrain.
Picnic lunch in the field.
Dinner on your own.
Recovery lecture (and snacks!) with Dane and Brian, then some of that glorious recovery work.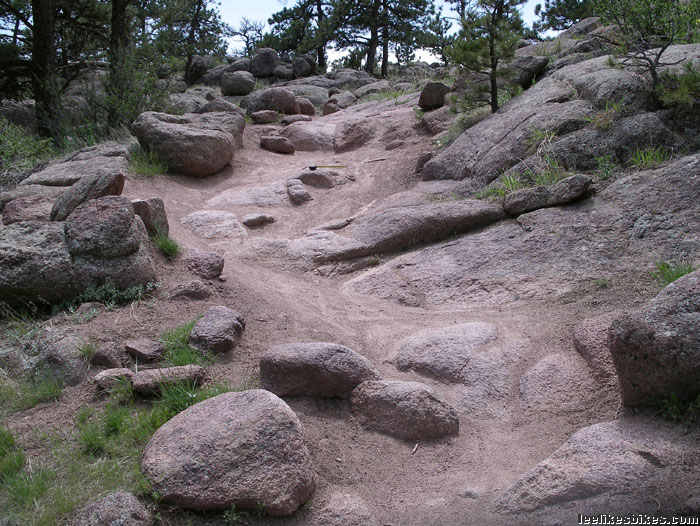 There's rocky flow in these hills! Hall Ranch in Lyons, CO.
Sunday, July 26
Today you'll earn your Doctorate of Shred. We'll arrange a ride to Winter Park, where we'll spend the day at Trestle Bike Park. This place is so fun you can't believe it, with a wide range of flowy and challenging terrain.
We'll be riding the lifts up, but don't worry: You'll get plenty of exercise. With 2,200 feet of vert per run, a fit rider can get 20,000 feet of downhill on one day. Yes, we're laying down that challenge.
Lunch at the base area.
Ride until the lifts close, then head back to Boulder Tired and stoked!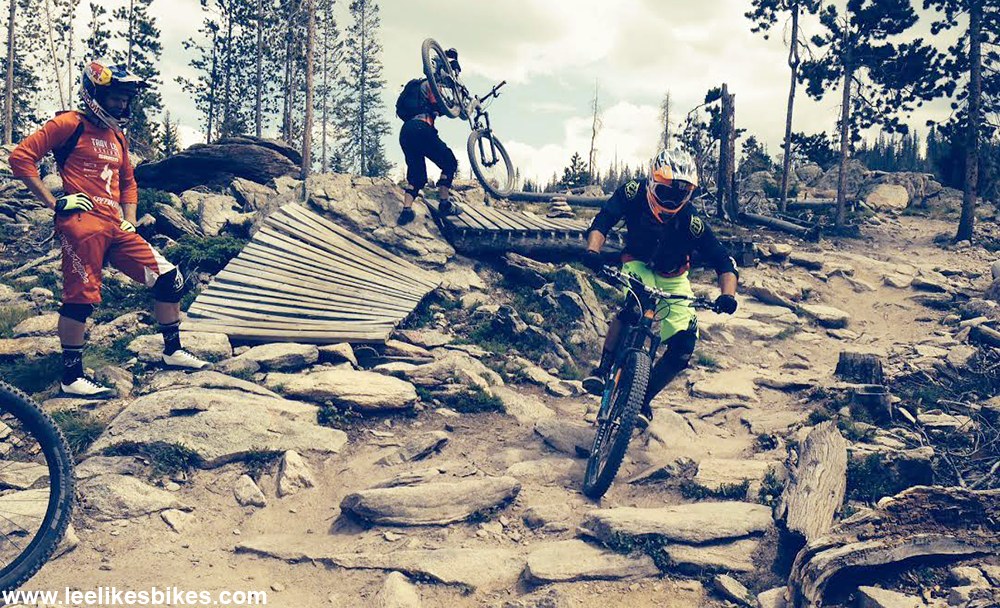 Guest coach Curtis Keene helps riders pick sweet lines during last summer's LLB enduro class. This is on a black trail near the top of the mountain.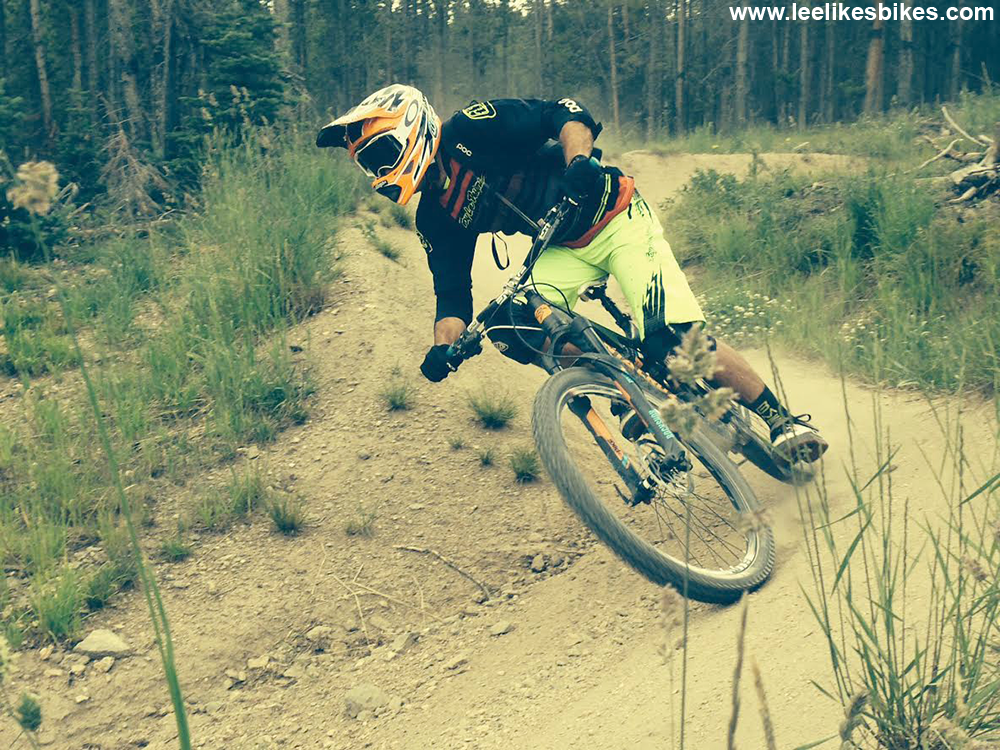 While Trestle's black trails can be rocky, the blues are pure, bermy love.
Skills!
We'll have plenty of time to help everyone reach their individual goals. Expect to learn all about:
Riding position
Effective braking
Advanced cornering
Advanced pumping
Technical climbing
Technical descending
Dropping and jumping
Whatever else we get into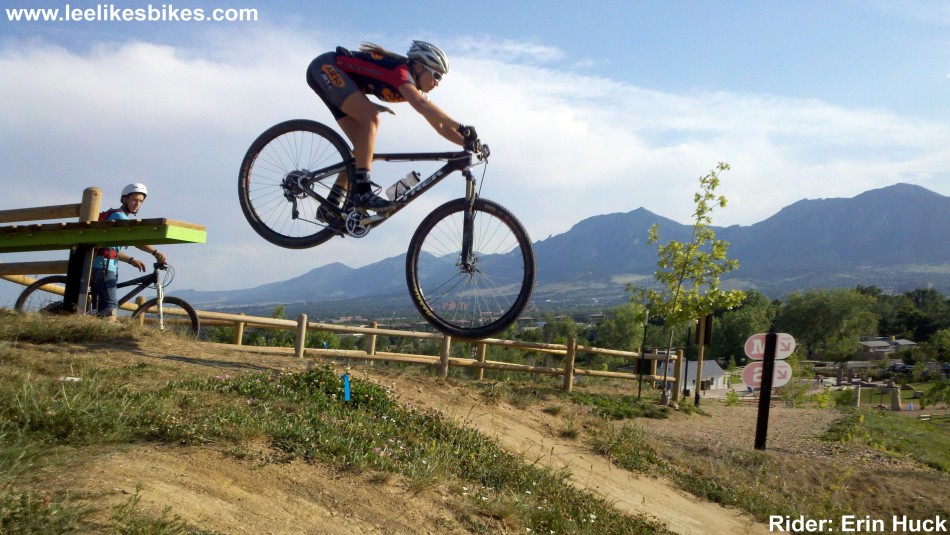 Elite XC racer Erin Huck nails the drop at the top of the large slopestyle. This skill has served her well on the World Cup.
Which bike will you need?
We suggest bringing your normal trail bike. Whatever you ride at home will work here. That said:
Lee has pump/jump bikes you can try at Valmont.
Our partner The Fix Bike Shop rents a variety of machines and sells all kinds of riding equipment, clothing and protective gear. You can mail your bike there and have it assembled.
Specialized demo bikes!
If you don't want to travel with your bike, or if you want to ride one of the best bikes available, we can set you up with a Specialized demo bike (thanks to local rep Jason Emmanuel). Tell us what size you ride, and we'll see what we can get for you. This will not suck.
About the team
Lee McCormack
Lee (the Lee in Lee Likes Bikes) is a world renowned skills author and instructor, as well as the skills development director for the National Interscholastic Cycling Association. He has trained thousands of riders, including beginners, pros and high school coaches throughout out the United States. His books and website are helping riders worldwide have more fun on their bikes.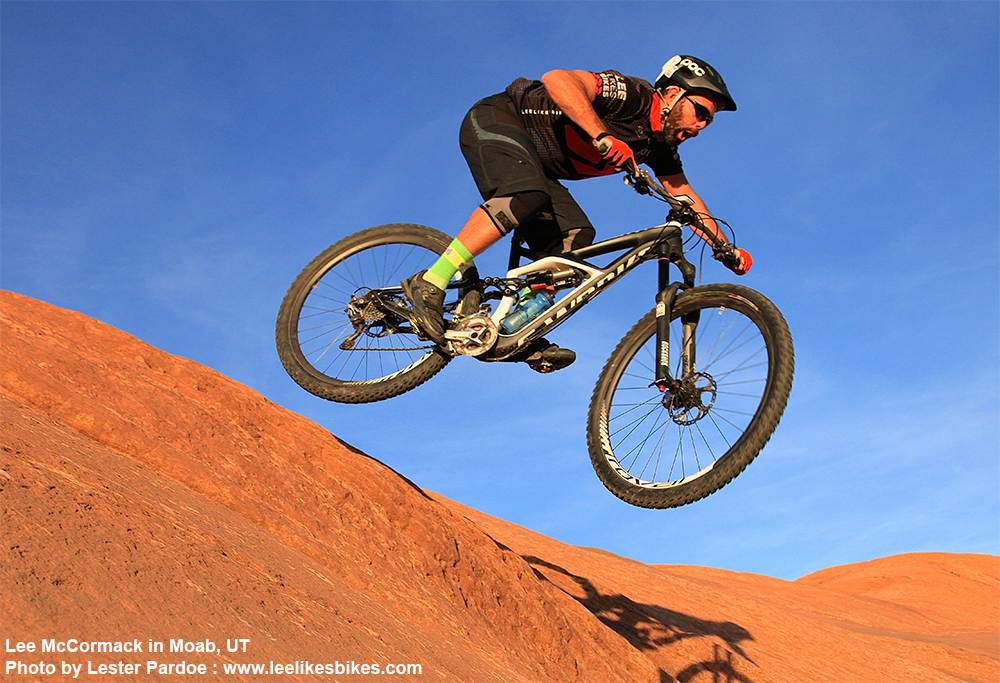 Braaap! Lee loves to Flow — but he really loves teaching other people how to Flow.
We will make changes as needed to ensure a great experience. Lee surrounds himself with great people:
Lester Pardoe, B.Pe.
Lee's personal coach and co-author of Prepare to Pin It, Lester is an Exercise Physiologist and Coach with 27 years of professional coaching experience with everyday riders, pros and Olympians. As an athlete, he qualified for three Olympics in speedskating and has ridden his bikes in the BC Bike Race, Trans Alps, Leadville 100, La Ruta, Cape Epic and Trans Rockies. Lester loves to shred – and he loves to help riders reach their goals.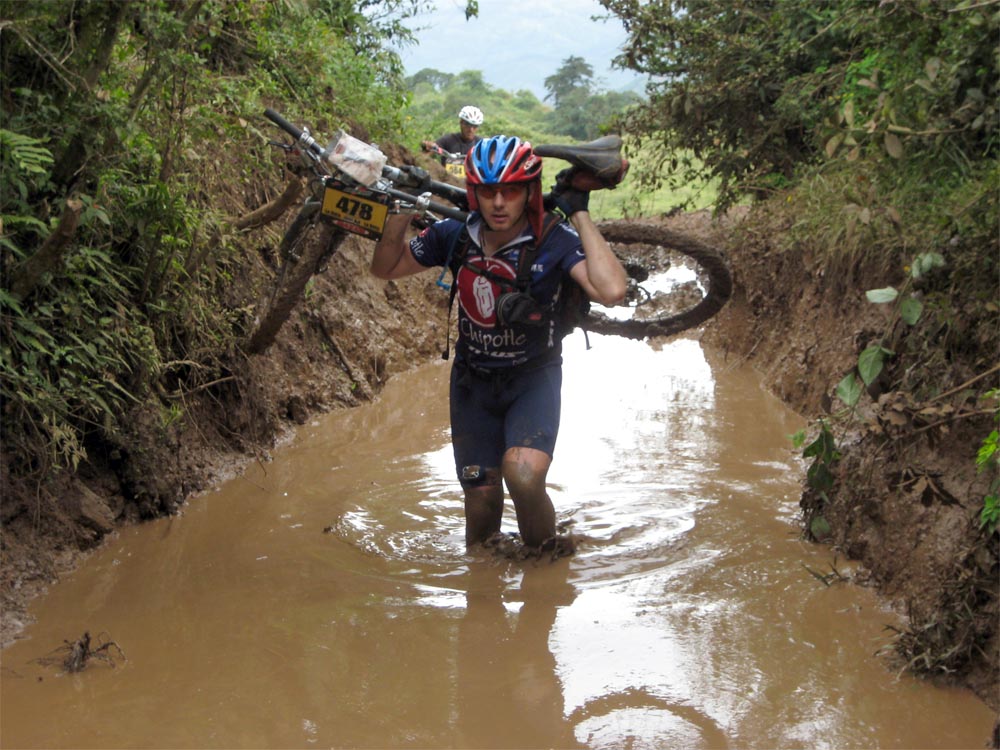 Lester gets it done at La Ruta de los Conquistadores stage race in Costa Rica.
Kevin Stiffler, MS, Ed.M.
Kevin is a special blend of intellectual giant and physical badass. He has an A.S. in Mechanical Engineering, a B.S. in Applied Technology Education and a Masters in Online Education; he is currently pursuing his PhD. in Curriculum Development. He is a highly skilled rider with a strong background in BMX and freestyle, and he is an excellent teacher.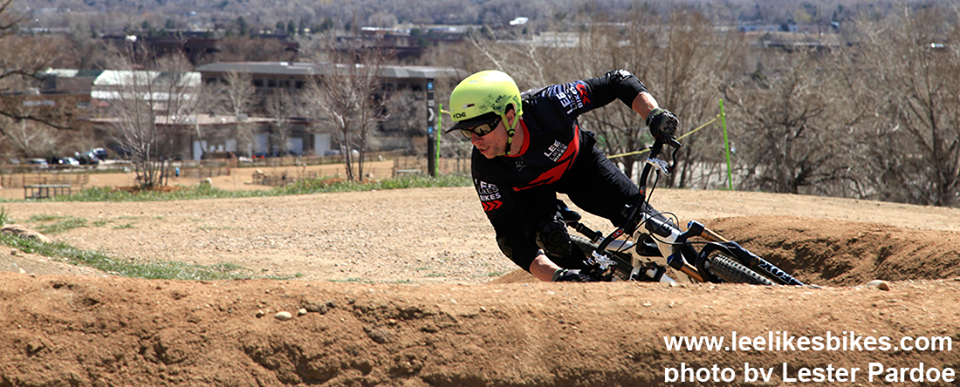 Kevin knows how to rail corners — teach you how to rail.
Andy Somerville
As a founding coach and a director for the SoCal High School Cycling League, Andy has helped scores of teens win races and simply finish races in one piece. Andy is a licensed MTB 101 Instructor for the National Interscholastic Cycling Association (which uses the Lee Likes Bikes Training Method), and Andy is one of the few elite Lee Likes Bikes skills instructors. When you work with Andy, you are getting a whole lot of experience plus excellent kung fu.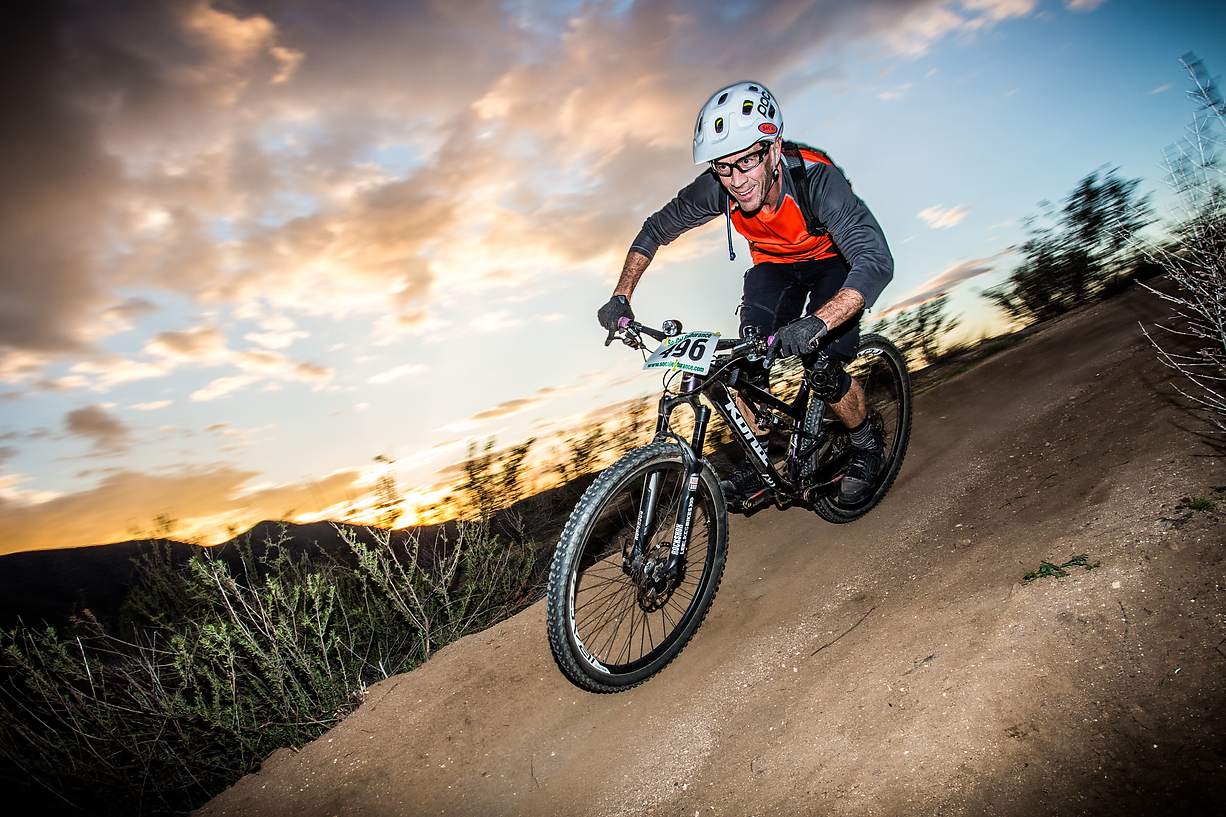 Andy rocks a SoCal enduro race.
Dane DeLozier, DPT, ATC, PES
Licensed physical therapist, certified athletic trainer and performance enhancement specialist who we poached from the Boulder Center for Sports Medicine. Dane is a genius with shoulder therapy, and he's also quite the rider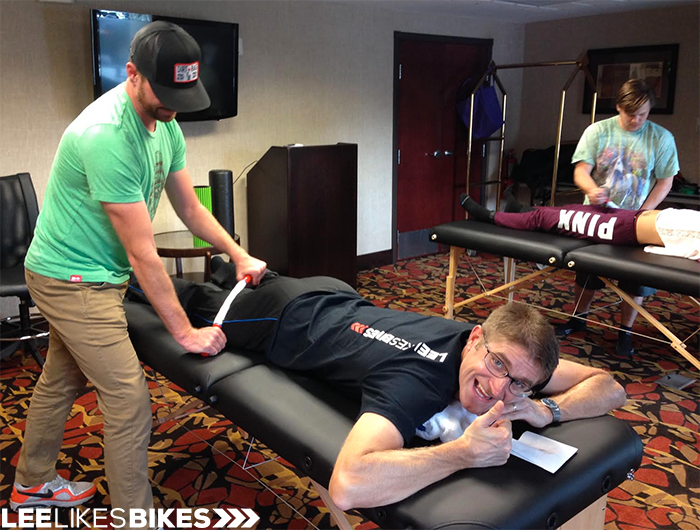 Dane works some kinks our of Phil's impressive legs during our Spring 2015 camp in Moab.
Brian Briggs, PT, DPT, SCS, ATC, CSCS
Expert in the field of sports medicine at the high school, collegiate and professional levels. His magic needles are continually re-setting my locked up muscles, and he's a stoked rider.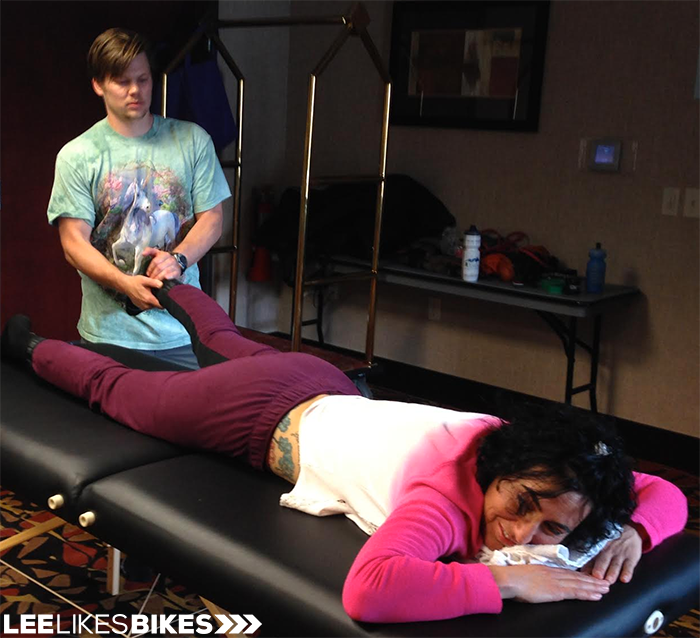 Brian uses Unicorn Power to loosen up Gina's legs during our Spring 2015 camp in Moab.
Dee Tidwell
He wouldn't say this himself, but Dee is highly respected in the fitness community as a smart, experienced and skilled trainer. His company Enduro MTB Training Dee helping mountain bikers ride their best.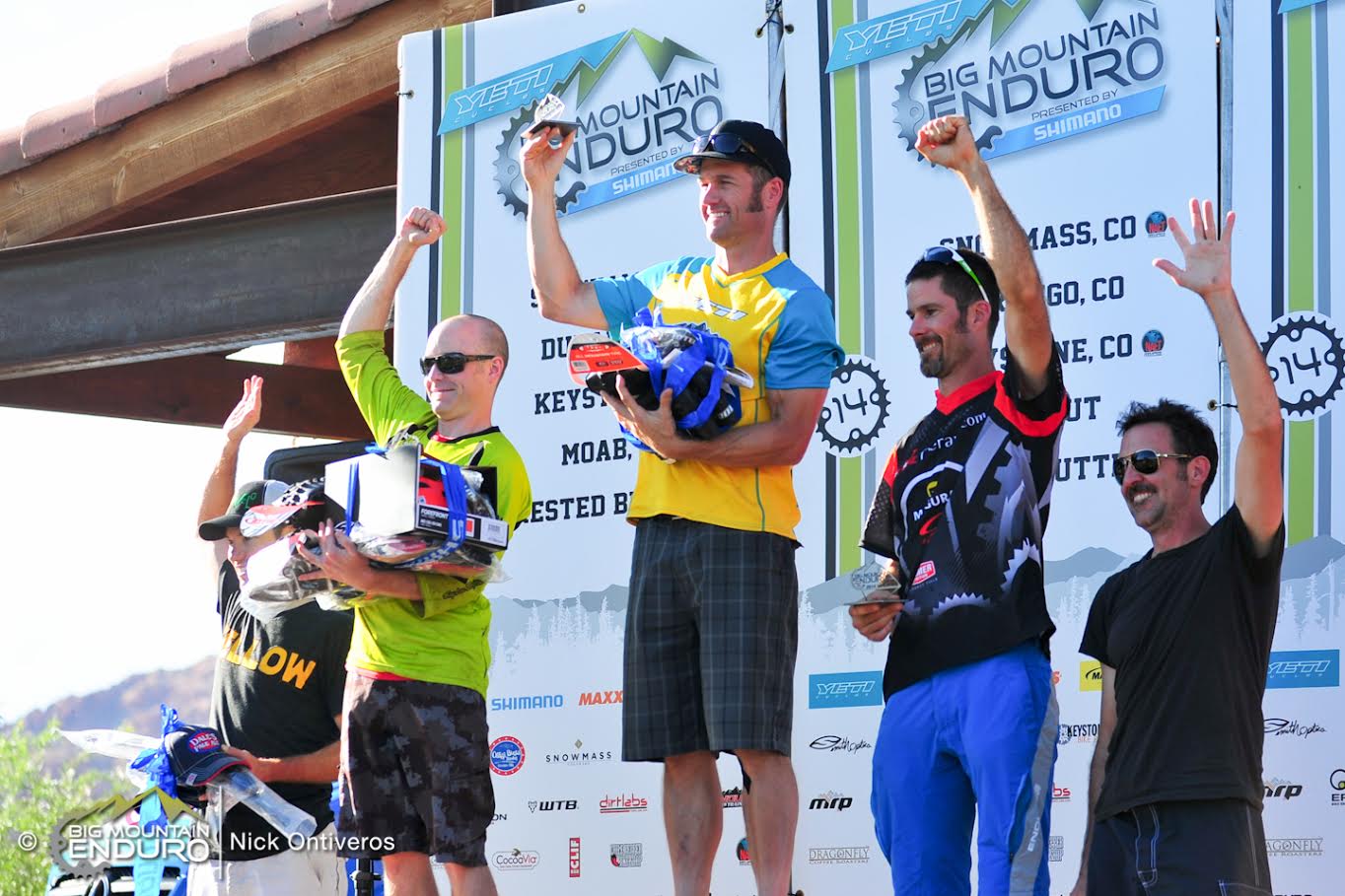 Dee was the overall age-group winner of the Big Mountain Enduro series.
Sign up
Boulder, CO July 22-26, 2015
$2,500 with lodging
$2,200 without lodging
By signing up for this camp, you agree to our policies. If you want to cancel your attendance at this camp, you must email lee@leelikesbikes.com within 14 days of the camp start. After that time, there will be no refund, but you can give your spot to someone else.
To pay by credit car over the phone, email lee@leelikesbikes.com
---