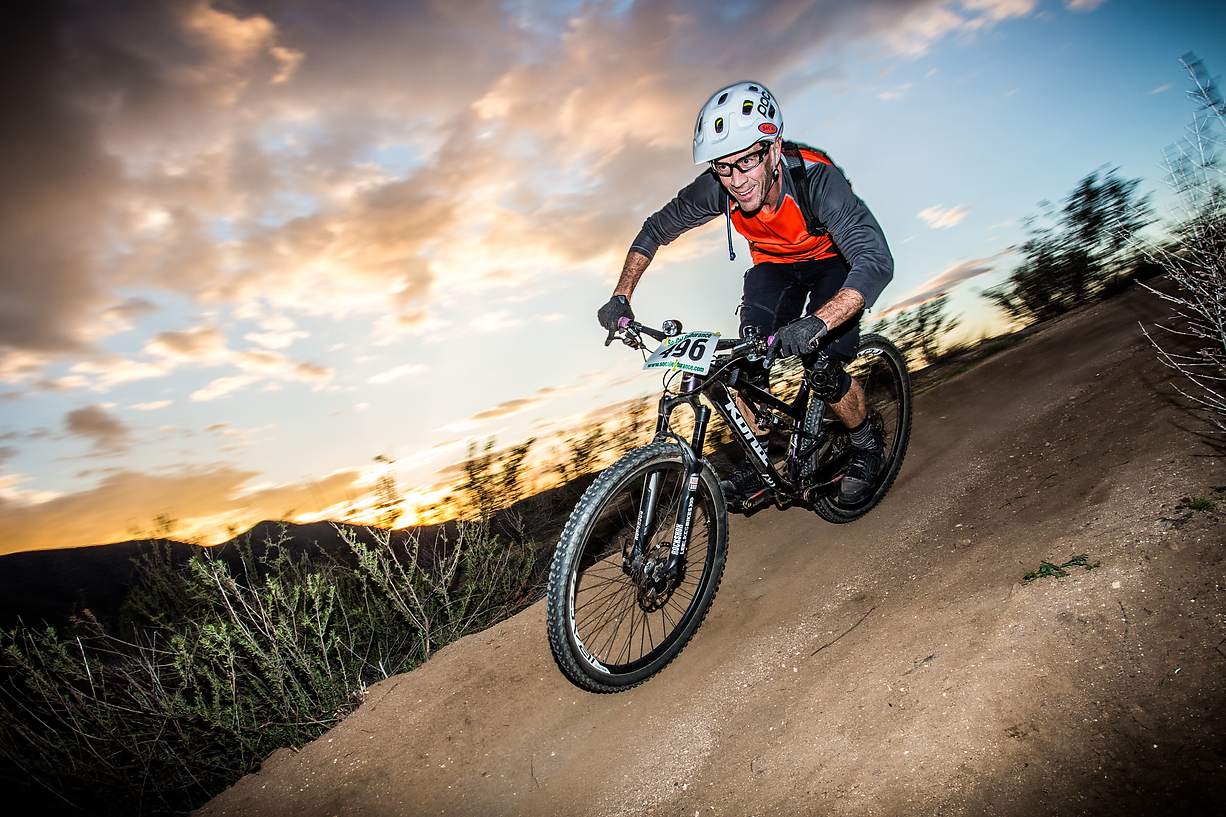 Photo by Philip Beckman, pbcreativephoto.com
What you will learn
Andy will take you through the core skills of the Lee Likes Bikes Training Method (learn more about the Lee Likes Bikes Training Method here). Expect to rock these skills, then learn to apply them on real terrain:
• Attack position
• Braking
• Cornering
• Up and down obstacles
• Pumping terrain
• Shredding and having more fun!
About Coach Andy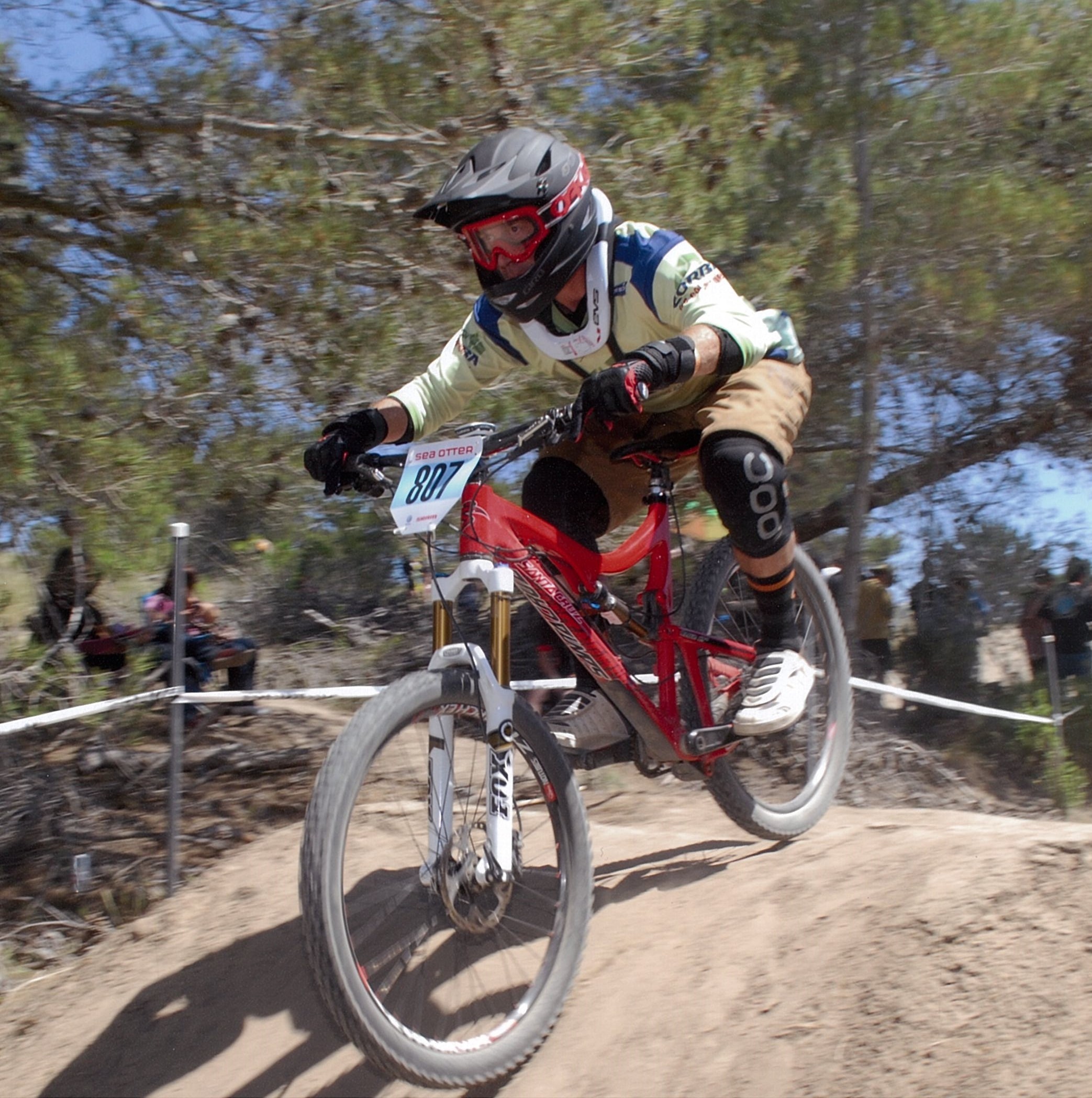 Andy Somerville is a seasoned bike coach who helps riders of all ages improve their efficiency and performance.
As a founding coach and a director for the SoCal High School Cycling League, Andy has helped scores of teens (yikes!) win races and simply finish races in one piece. Andy is a licensed MTB 101 Instructor for the National Interscholastic Cycling Association (which uses the Lee Likes Bikes Training Method), teaching coaches to teach the good stuff to the next generation of high school cyclists. Also, Andy is one of the few elite Lee Likes Bikes skills instructors. When you work with Andy, you are getting a whole lot of experience plus excellent kung fu.
As an experienced racer in XC, Super D, and Enduro, Andy understands the rider's viewpoint and real-world challenges on course and trail. Andy has keen observation skills, clear communication skills, empathy and a healthy sense of humor. His teaching style is down to earth and easy to understand.
Andy is ultra-passionate about cycling, health, trail advocacy and promoting access to our beloved sport. His mission is to help riders improve their skills and confidence so they can explore new trails and have great adventures. Off the bike, Andy works in marketing for a consumer products company and has raised three avid cyclists of his own.
Sea Otter DH photo by Zazoosh Media. Other photos by Joel Woodward.
Public sessions
Andy is teaching public skills clinics in Southern California and elsewhere.
Check out LLB full-day skills clinics
Private sessions
Andy is holding private and semi-private sessions in Southern California.
To arrange your session(s), email Andy at andy@leelikesbikes.com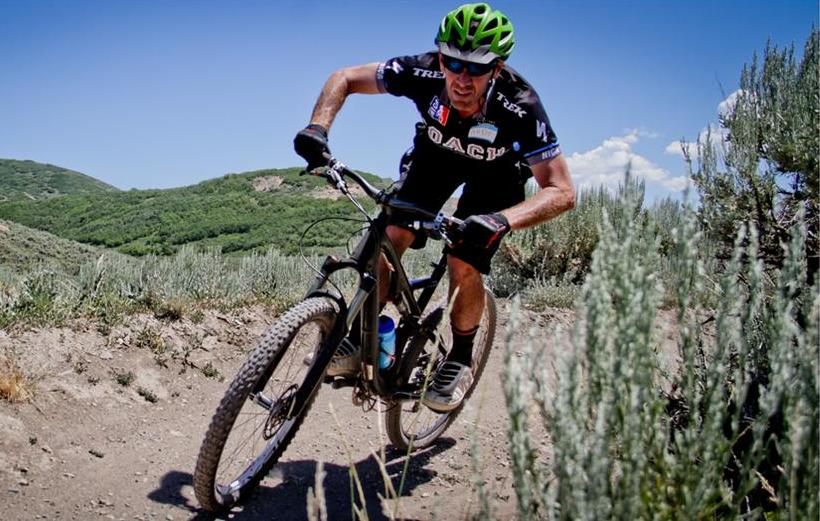 Sign up for private and semiprivate classes:
Each class is limited to six riders. We are all about quality instruction.
You can pay with Paypal balance, credit card or bank account. You DO NOT need a Paypal account. If you want to pay with credit card over the phone, email lee@leelikesbikes.com.
After you send payment, Andy will contact you to set up/confirm your session(s).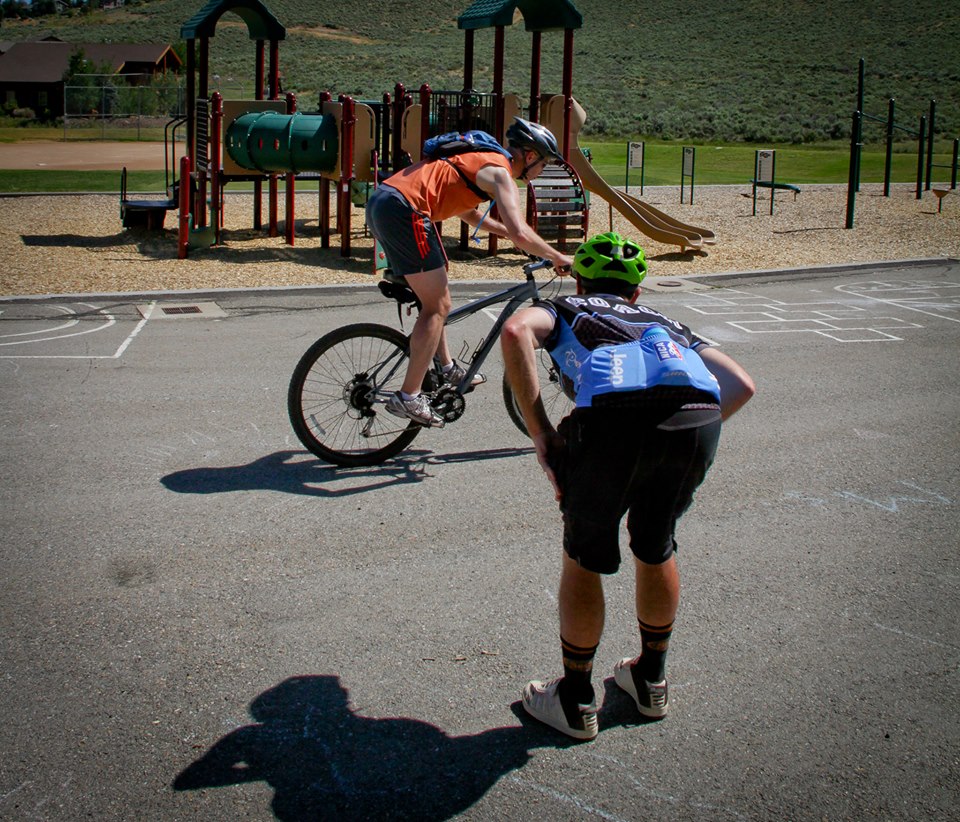 Coach Andy assesses an attack position in Park City, UT. He's showing a pretty good hip hinge himself.
Questions?
Contact Lee McCormack at lee@leelikesbikes.com or Andy Somerville at andy@leelikesbikes.com.
Policies
All classes adhere to our policies.
Stoked riders
Hi Andy,
I enjoyed the clinic, no regrets, and would love to do another clinic.
So I went and road Santiago Oaks last night went down Deer, Cactus, and Chutes and I just got LOW like you said and I my times improved by a few seconds or matched my PRs with a much smoother feeling.  Actually, I didn't feel fast at all as I was thinking of body and feet positioning.
Khoa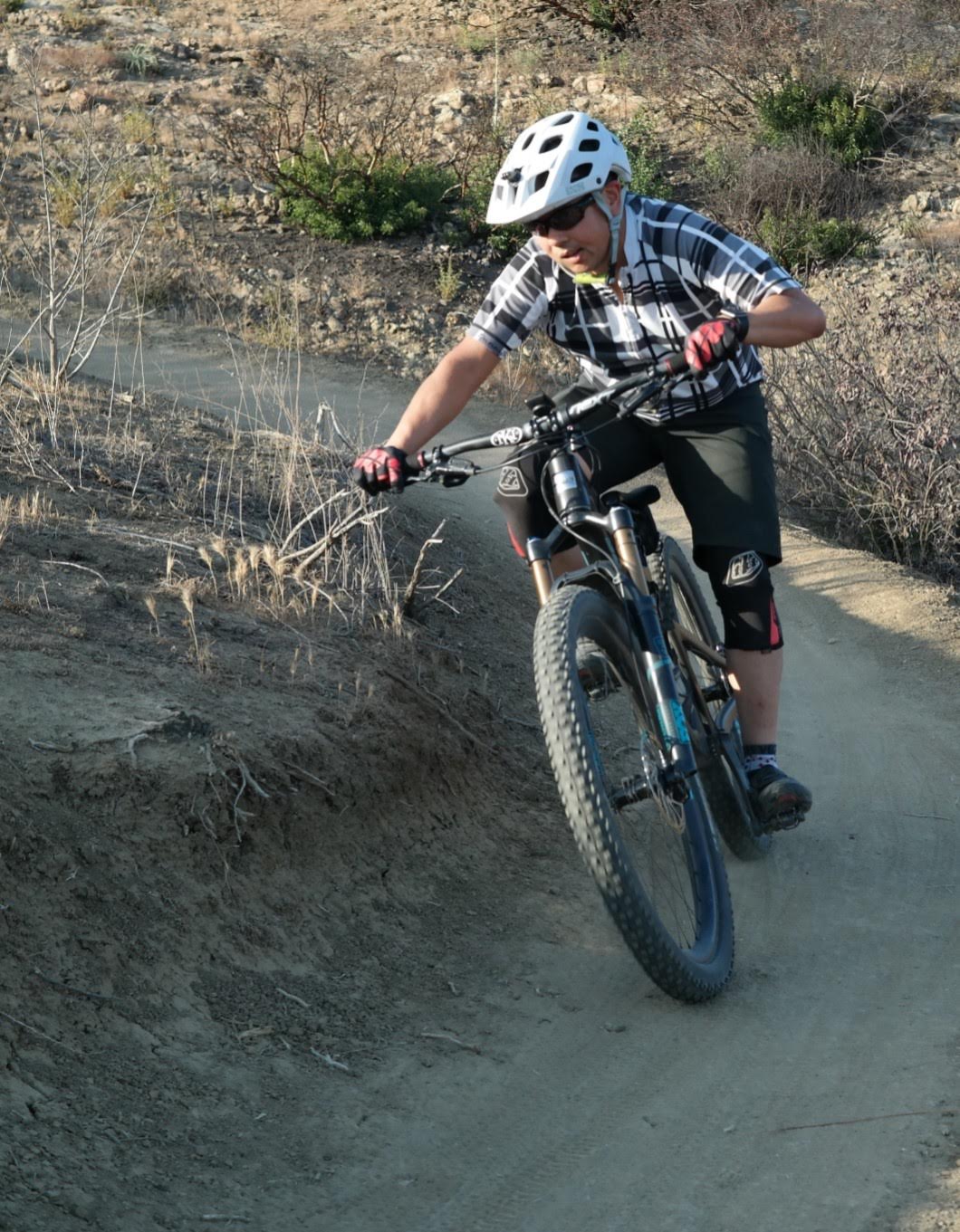 – – – – – – – – –
The clinic was great! You were great! I would be interested in another session.
And one day I hope to get my wife out there. She is pregnant right now with our second so it will be a few months before I can get her out.
Thanks for the pic!
Happy Friday
Nick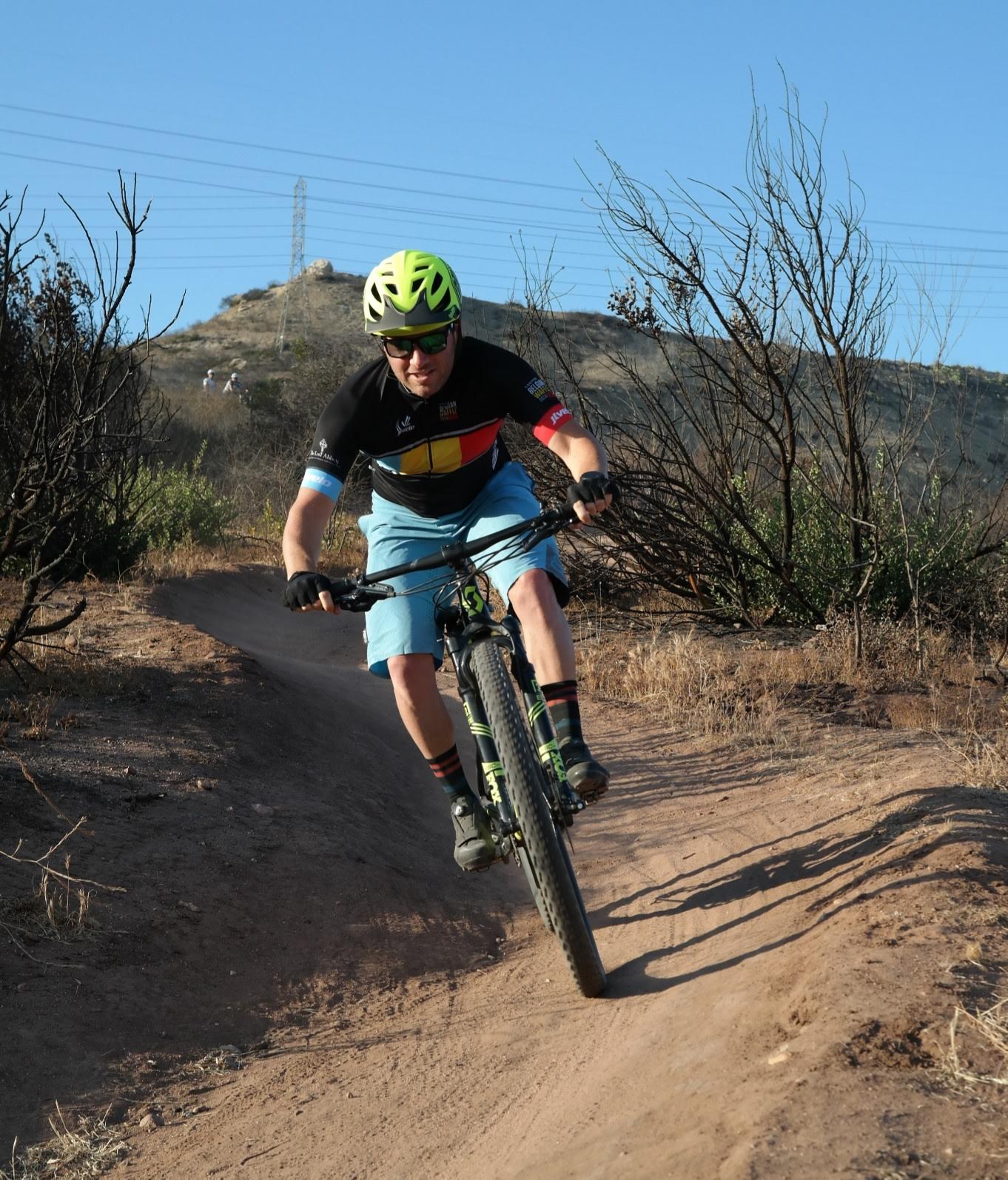 – – – – – – – – –
Good Morning Andy,
I wanted to reach out and thank you for the awesome MTB Clinic last night, I learned so much on how the basic foundation of MTB riding which helps to be more confident.
Please add me to your MTB Skills Clinics email list coming up very interested in learning more,
Thanks again,
Dave
 – – – – – – – – –
Hi Andy,
Thanks again for a great clinic (and photo); I learned a ton! I know you said we were the guinea pigs for this new format and from my perspective it was a success.
For me, the format is perfect. A full day of biking is extremely difficult for my personal/work schedule (2 kids under 3). So the evening format is just right. While I would always enjoy an entire day of riding, the two hours seemed just enough to be taught one skill that I can take back with me and practice. It was also nice to have enough time to get a short ride in at the end of class.
Please keep me posted on any future clinic dates.
Mike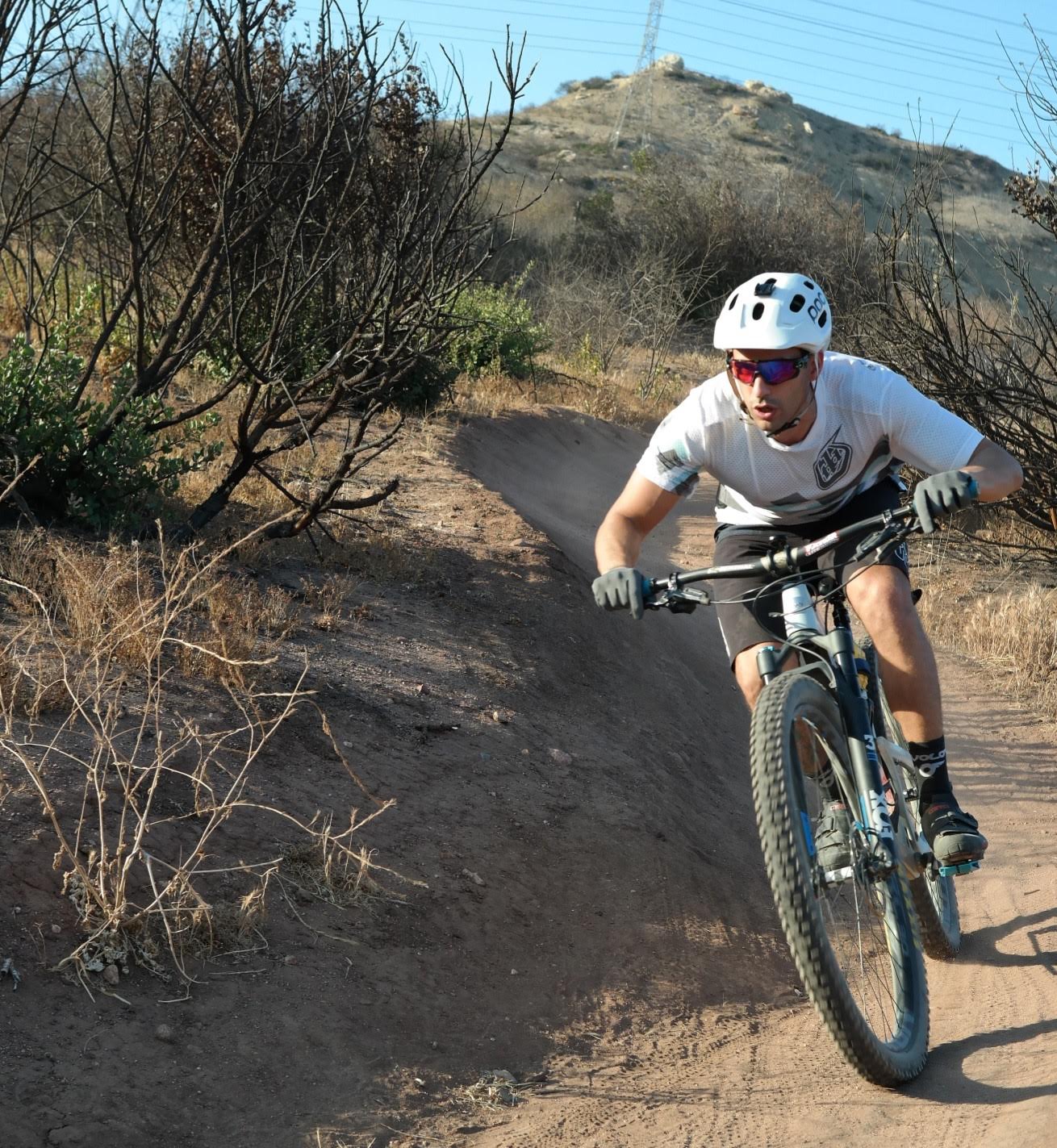 – – – – – – – – –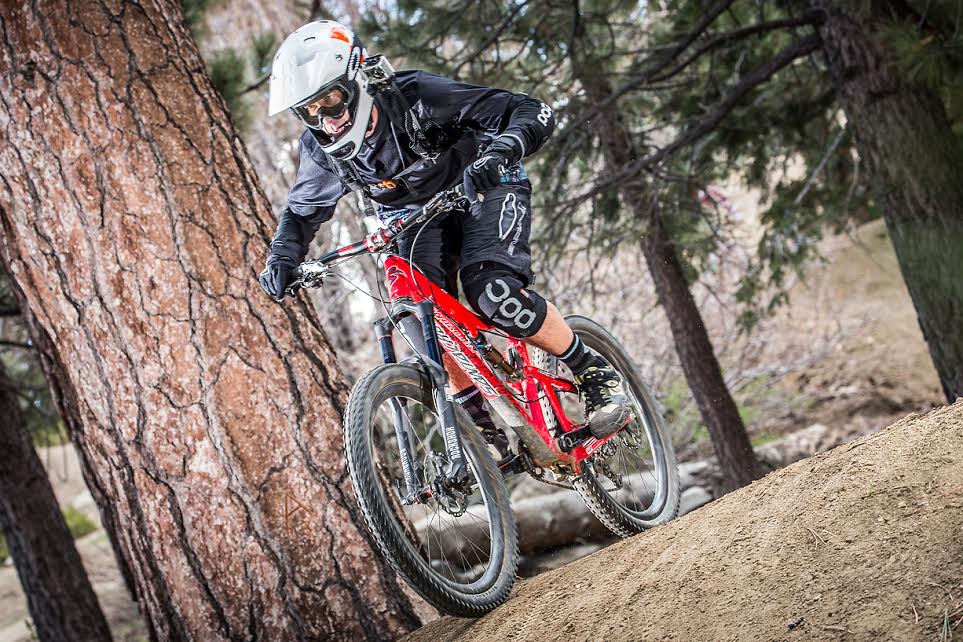 Andy shreds in Big Bear, CA. Braaap!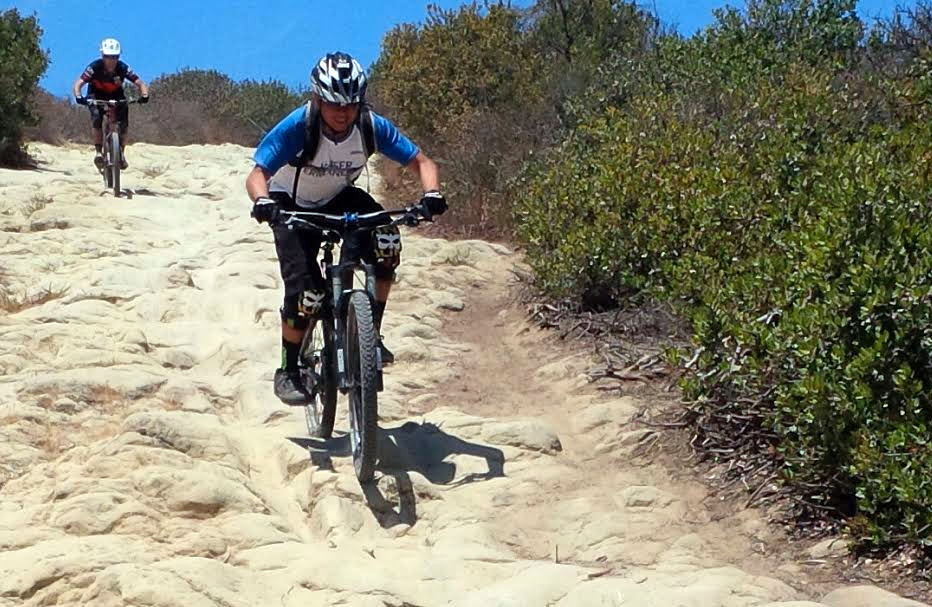 Pumping the rocks during an Andy clinic in Orange County, CA.
---