After last Sunday's race, I was beat down like a clown, but a dirt bike waited in my van, and trails beckoned.

From his ranch, Keith Darner sent us across Highway 285 to a trailhead, and off we went. The narrow road wiggled through a sandy wash then forked into myriad trails. We picked 1434, and it was sweet. Second and third gear up, up and up, swooping through turns and doubling water bars.
I ripped along a ridge, my Honda skimmming across sandstone and my feet dancing on the pegs. On my left, the sun set behind snow-tipped peaks. A right turn snaked into the darkness. I braked, leaned and dove from the golden light of dusk into the green embrace of an aspen grove. It was like falling from a sunlit shoulder into a hidden bosom.
Does anyone else know how rad this is?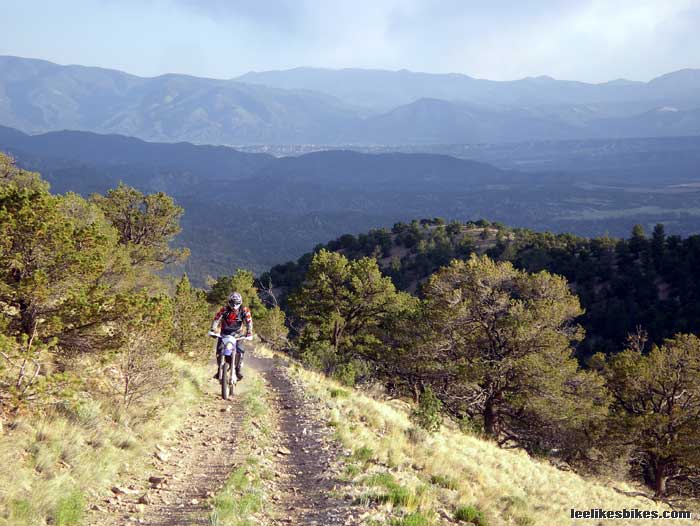 Alex Clark experiences the intollerable immenseness of being.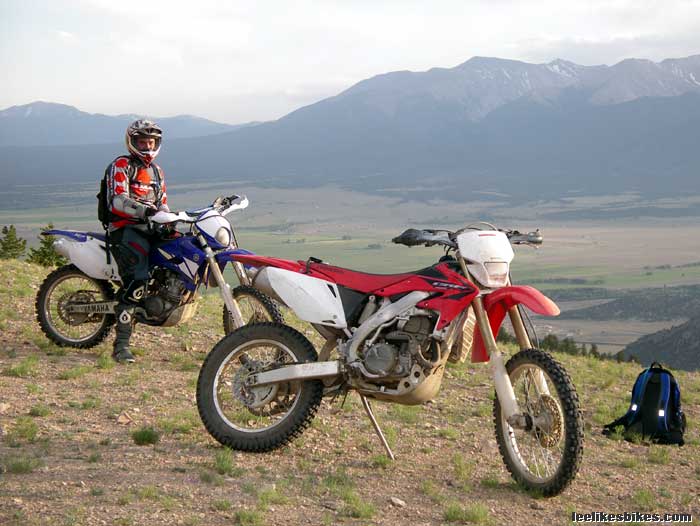 The flowy sections never get photographed, but this isn't too shabby. Alex on his YZ250F. My mighty CRF450X.
https://www.leelikesbikes.com/wp-content/uploads/2018/08/leelikesbikeslogoheader.jpg
0
0
leelikesbikes
https://www.leelikesbikes.com/wp-content/uploads/2018/08/leelikesbikeslogoheader.jpg
leelikesbikes
2006-06-13 22:43:51
2006-06-14 13:33:18
A quick post-race moto