Hello high school riders and coaches!
This is Lee McCormack, NICA's skills development director and the guy who wrote the Teaching Mountain Bike Skills NICA coaching manual. I've written lots of other MTB skills/training books, and I've taught riding skills to thousands of riders of all ages and levels (yes, even pros).
All LLB coaches love Riding (with a capital R), and we love teaching people how to Ride.
We are stoked to offer this special class for league riders, head coaches, assistant coaches and ride leaders.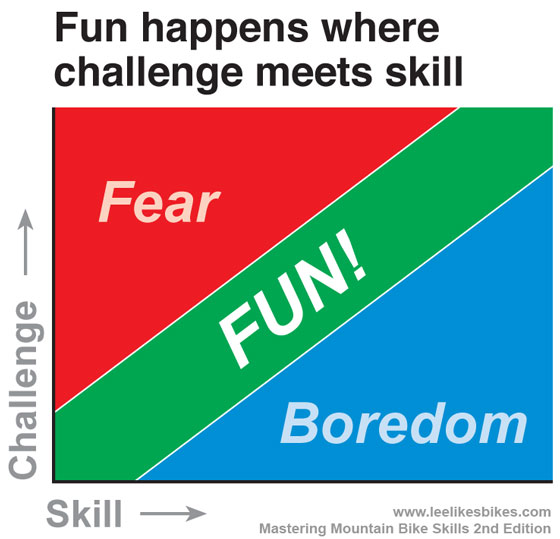 As long as you're learning, you're having fun. Let's learn and have fun!
Riders: The more you know the skills before class, the more time we can spend riding! And the more you'll get out of class.
Coaches: The better you understand the skills, the better you can model great riding. And the more you can help the riders!
Class day will go something like this:
10 a.m. to noon: Skills and drills. We will move quickly with help from coaches and ride leaders.

Noon to 1 p.m.: Lunch (BYOL) and questions.

1 to 4 p.m.: On-trail application. Let's go for a ride and show you how your new kung fu plugs into the trail. We'll split into groups as needed.

The rest of your life: Faster. Safer. Smarter.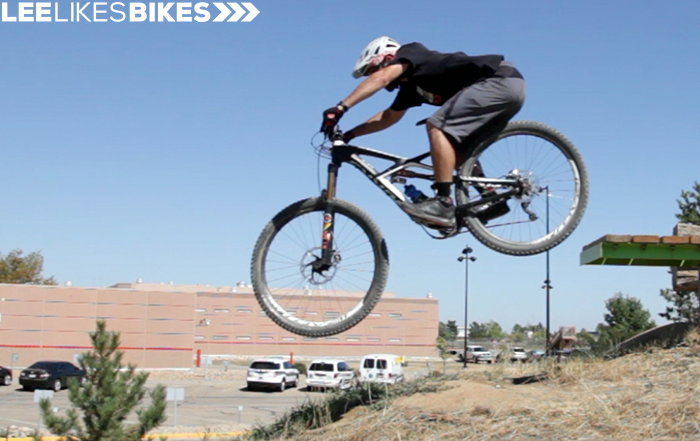 On the ground or in the air … when your kung fu is dialed, it all feels the same.
Riders!
Dial in the core skills you've been working on: position, braking, cornering, going up and down things, and pumping.
Build on those core skills to make everything you do on your bike smoother, more powerful, safer and sweeter (and faster, if that's your goal).
You should have at least a basic mastery of the core skills. Expect to learn about:
Advanced body dynamics. Move beyond the attack position to a powerful, fluid full-body riding style.

Loaded braking. Bring extra traction everywhere you go.

Pumping corners. Generate traction — and speed! — in every corner.

Efficient climbing. Get maximum speed from minimal effort. Clean those technical sections.

Sine Wave of Love. Simple, powerful pumping techniques — on the ground and off — and how to make every trail feel flowy.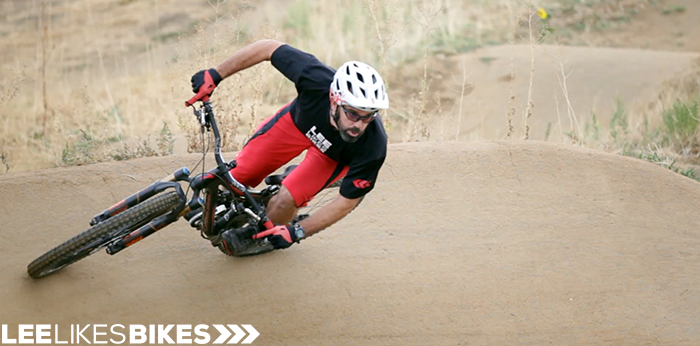 Rail corners faster and sweeter than ever.
Coaches!
This will be one of the funnest, most valuable days you ever spend on a bike.
Improve your own riding. Remember, fun happens at the intersection of challenge and skill.

Help student athletes ride with even more confidence and grace.

Earn Professional Development Units for your head coach, assistant coach or ride leader license.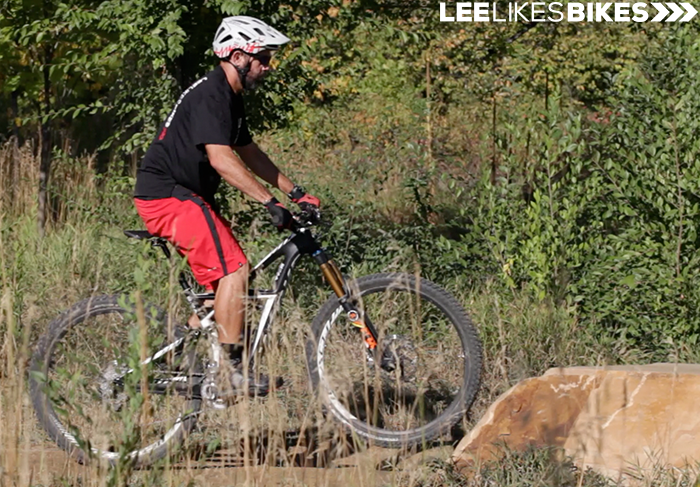 Vertical ledge? No big deal with the proper technique.
Cost
Each class is limited to 20 riders and 10 coaches.
$75 per rider
$150 per coach
Locations and dates
All LLB policies for skills instruction apply to these classes.
Bonelli Park, San Dimas CA : Dec. 13, 2015
Rider sign up >>>
Coach sign up >>>
Vail Lake, Temecula CA : Jan. 23, 2015
Rider sign up >>>
Coach sign up >>>
Pace Bend Park, Spicewood, TX : Dec. 5, 2015
Rider sign up : SOLD OUT
Coach sign up : SOLD OUT
Pace Bend Park, Spicewood, TX : Dec. 6, 2015
Rider sign up : SOLD OUT
Coach sign up : SOLD OUT
Comments from students


Stoked group in Austin, TX. Ages 9 to 40something.
"I've never ridden that loop so smoothly. It felt effortless."
Shawn M
"This ledge shrank since yesterday."
Rick M
"Thank you for the absolute finest training experience. My intention was to allow my student athletes the opportunity to learn without a coach/parent hovering, but I found myself so mesmerized by your training technique and perfection of its delivery, I could not pull myself away. I have found the mountain bike community to be a generous and compassionate bunch. I look forward to the adventures ahead and sharing with this wonderful community."
Much admiration,
Chad N
"Thank you SO much for the opportunity to bring Hunter over for your clinic. He had the best time and really appreciates learning from someone with your skill. (He doesn't take it lightly!) I hope you pros realize the impact you have on these kids (especially mine!) You are a rock star you know?!!"
Thanks again!
Jerri J
"Hey Lee. I had a great time on Sunday. It was so cool to see immediate results not just in my own riding but in the riding of all those kids. That was awesome! Your whole presentation was fantastic. It felt like you were out there saying "Man, I've got all this cool stuff I've discovered and I just can't wait to share it with you guys." Thanks for sharing. I might have to write "Lower" on all the kids' top tubes or at least on mine. Maybe even some custom headset caps. I hope I'm fortunate enough to have our paths cross again someday. Until then keep the hands light, the feet heavy and the rubber down."
Darren P
"I'm using all your techniques at our high school practices and they really make a difference, especially the power climb movement. Oh my gosh! Now I'm going to take it out to some really steep hill climbs to check it out."
Laurel W
"Thanks for teaching us at your clinic on Saturday. Garland, Evan, and I all learned a ton of great information about how to improve our riding skills. It already came in handy on our ride at Walnut Creek today — I had a blast cornering, used the brakes at least half as much, and when I did, I stopped on a dime!"
Regards,
Jon K
Hi Lee,
I just had to tell you how amazing your clinic was. As you covered every topic, I could see (and you so gently pointed out) so many areas where I needed to make adjustments. "Light hands and heavy feet" has a whole new meaning now that it has been combined with balance on the bike. So many "Aha" moments at the clinic and today as I rode and could feel what it is to ride with my weight completely in my feet. So much more control, confidence and speed! Attending your clinic made all the difference in the world.
We had a pretty advanced group of boys on Sunday, but I know they now can see the difference between just being able to ride a technical trail and riding it safely with skill and speed.
Thanks for being awesome!
Laurel
Hi Lee,
First; Thank you! You have my gratitude. Although it's been wet here recently (College Station, TX), I have had some time to practice what I learned. The first major thing I got from your clinic is that I am much more aware of what I'm doing and how I'm doing it on the trail. The session helped me tag, in my mind, my own weaknesses in technique and and idea of how to ride things correctly. For example, going over bumps or up short rises in the trail is something I do completely different now. Whenever I come to such and obstacle, I know power comes from your core, so I've been thinking to myself, "deadlift the bike!" And it has worked, and I keep momentum, and no more yanking up on the handlebars means I don't waste a bunch of energy!
The second major thing is that you helped me understand how stability is granted on the mountain bike at the intersection between human and machine. Everything done to maintain stability and balance uses all major and minor core muscles and various stabilizing muscles in the legs – not just the big ones. The way you taught the first half of the class really connected body positioning and strength to how it is that your bike works. I would like to pass this knowledge on to the kids – not only the how's and why's of maintaining stability, but also teach them exercises for flexibility and core-strengthening. Your clinic made me think that if there is any other exercise that goes along with mountain biking, I think it's yoga, and maybe this is true for any sports where this sort of stability is key. So much of yoga is about developing stability and maintaining core strength and balance. I think it would be an excellent way to help maintain a solid base.
Jared M
Lee,
Incredible, lots of homework ( Objectives exceeded) Already looking forward to our next session!!)
Dave in Temecula, CA
Lee,
Thank you for your time on Saturday. Your expertise was well received and I got a lot to think about and work on based on your teaching. Also, thank you for encouraging Brent and Shane to take the class and for you spending a bit extra time with them as needed. They were certainly challenged by the advanced level of the class. Shane finished on a high by killing that hill climb.
John in Temecula, CA
Hello Lee,
I will be purchasing a dropper post. That is what I thought about your class.You have really made me think about my riding style.
Thank you. I also want to send the other riders from the High School team to one of your classes next time you are at Vail Lake Resort. Please keep me in the loop on your upcoming schedule.
Chad in Temecula, CA
Hi Lee,
Hope you are doing well.
The class was excellent. I have been working with all of your riding thoughts all week. I can't wait until I master deadlifting climbs
Yesterday, I had the first chance to pass on what I learned to our enthusiastic, novice riders! The first steps to small changes with big long term impact. They are embracing Butt Based Biking!
Thanks for doing what you do so well!
Joe in Temecula, CA
Questions?
Email lee@leelikesbikes.com.
Sweet!
---