Welcome to Pump Track Nation v2
How to build the best pump track on Earth — Yours
2nd Edition! Vastly redone and 3x the size, but still just $10 for the ebook.
Through www.leelikesbikes.com I get lots of questions about designing and building pump tracks. I answer many questions on the site, but I thought it was time to put all of the essential info in one place. This ebook contains never-before-published information about designing and building pump tracks. If you spend a few bucks on this book, you'll spend less time building — and more time riding!
Pages: 90
Photos: 73
Diagrams: 42
Ebook: $10
Print book: $28
Order Welcome to Pump Track Nation here >>>
Contents
What is a pump track?
Know your pump track history
Why build a pump track?
How much does a pump track cost?
Must-do checklist
Choosing a location
Grade and drainage
You'll need these tools
Don't make these mistakes
Dig down or stack up?
Do you want a track or a park?
How pumping works
Rad rollers
Beautiful berms
Berm-rollers
Berm-to-berm transitions
Building interchanges
Sweet jumps
Designing your track
Sample layouts
What kind of dirt?
Testing your dirt
How much dirt do you need?
Make a build sheet
Draw your track on the ground
Place your dirt
Shape your track
If you dig up your yard
About soil compaction
Pack your track
Water/ride/repeat
Maintenance
Managing risk
Pump track liability waiver
Let's do this!
Order Welcome to Pump Track Nation here >>>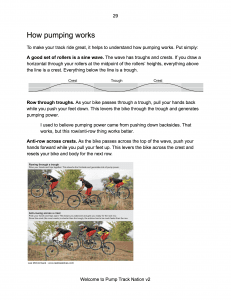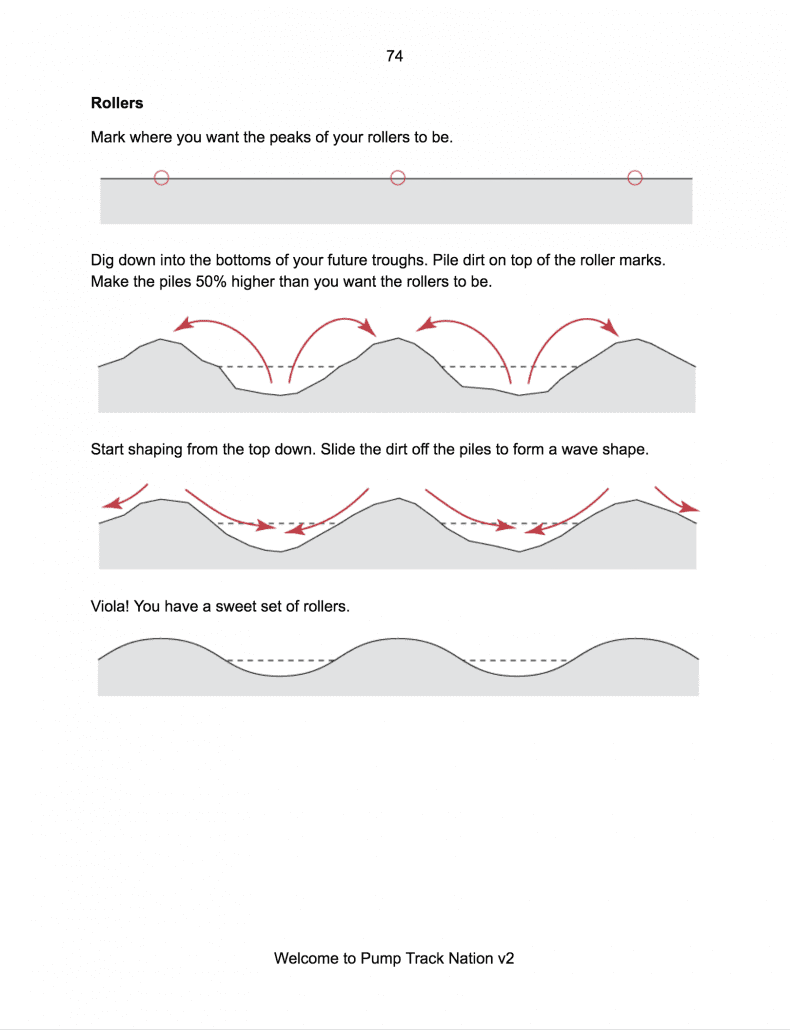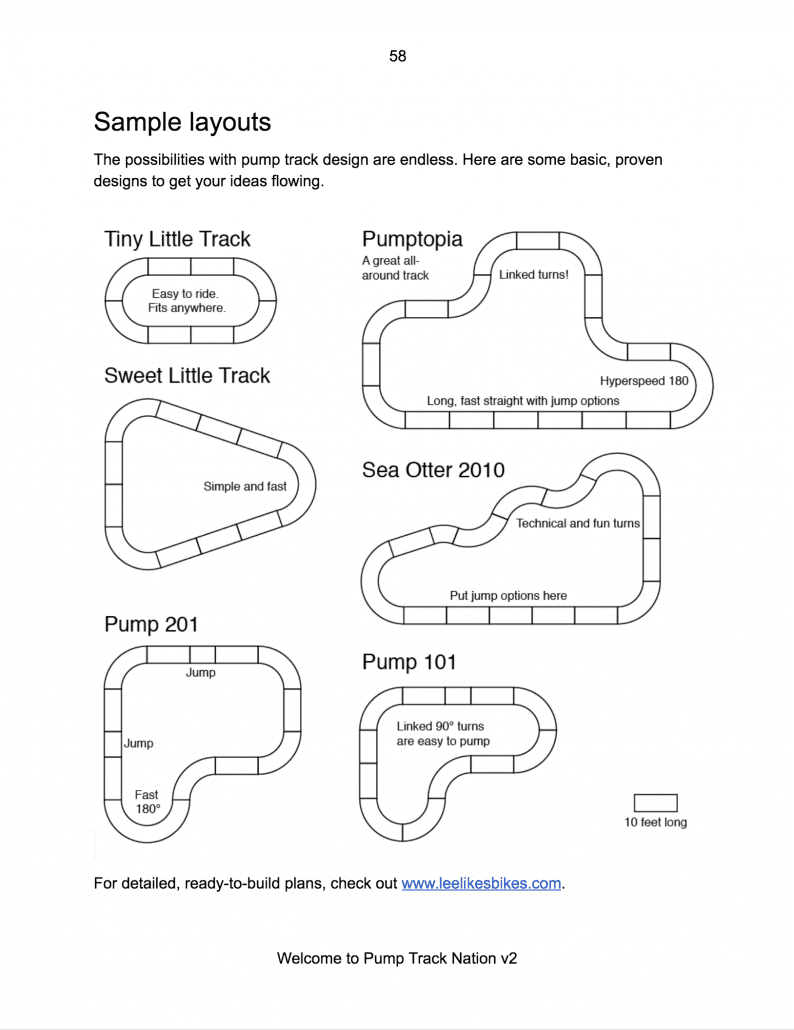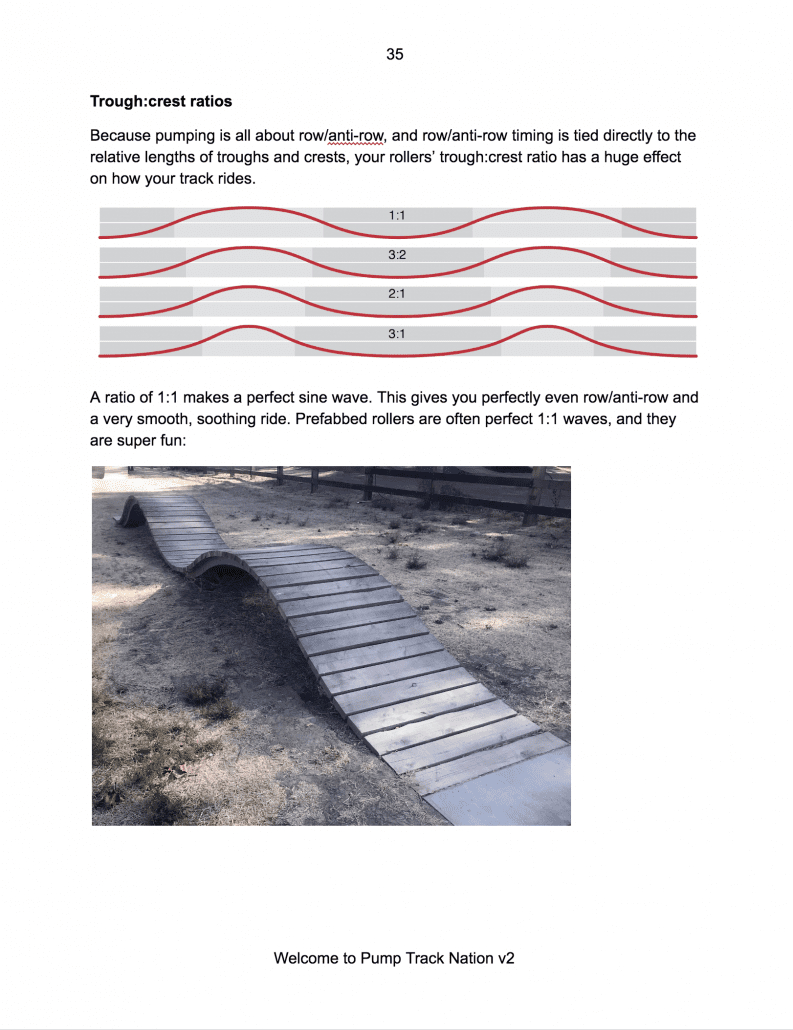 ---