Lee,
I was looking at your fitness books: Pump up the Base and Prepare to Pin It. It appears that one should start with Pump Up the Base during the off-season. Then, move to Prepare to Pin It. What about those of us that live in Southern California? We do not have an off-season. Is it still worthwhile to use the Pump up the base program considering that I am not going to stop my regular mountain bike rides, or should I go straight to the Prepare to Pin It program?
Ron
---
Ron,
Good question.
If you already have a solid base of moderately hard pedaling, you can go straight into Prepare to Pin It. If you don't, definitely start with Pump Up the Base.
Regarding no off season:
Ideally, you should cycle the types of riding/training you do. This gives your body a break and ultimately allows you to achieve higher levels of braaap.
Pump Up the Base builds aerobic capacity and peak sprint power. This is perfect for winter or your "off" time. During the Colorado winter I rock the trainer like a fiend.
Prepare to Pin It hones your in-season badassness. The bigger the base and the higher the peak power you start with, the more badass you can be.
I've seen crazy results this year doing PUTB then P2PI.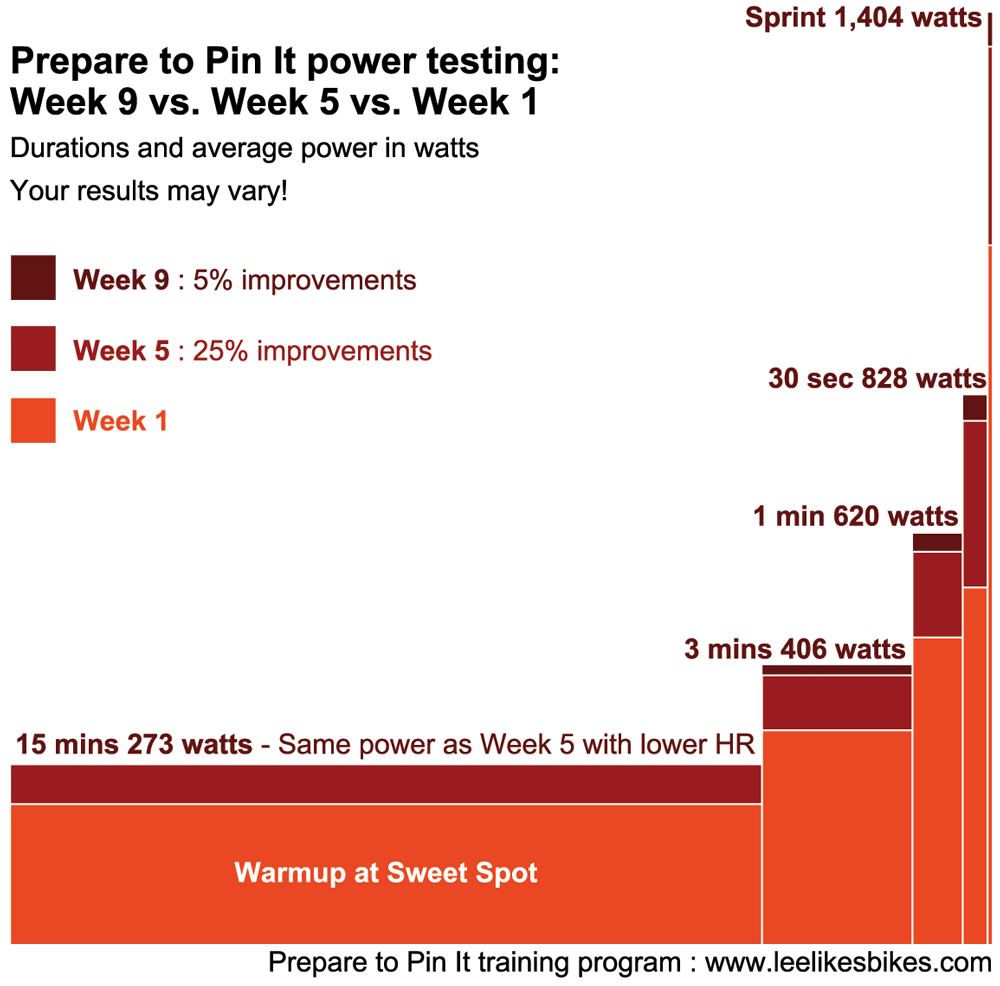 Your results may vary: P2PI week 5 power testing
If you've been riding all spring and feel like you're in good shape, you can find some real power—and the structure to get enough rest, which will ultimately give you even more power—using P2PI.
Pin it!
—Lee
---
Know more. Have more fun!
Join the leelikesbikes mailing list:
---
Comments »
No comments yet.
Leave a comment