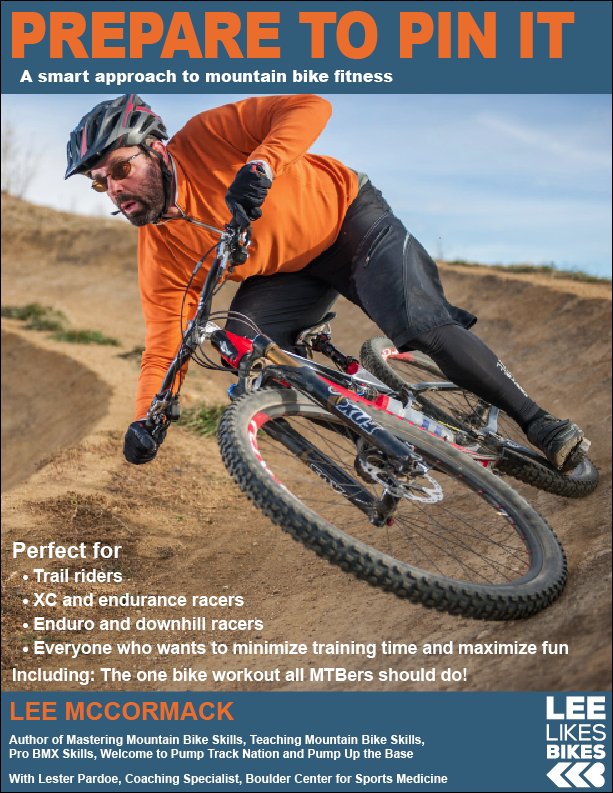 PREPARE TO PIN IT:
A smart approach to mountain bike fitness
Perfect for:
• Trail riders
• XC and endurance racers
• Enduro and downhill racers
• Everyone who wants to minimize training time and maximize fun
Prepare to Pin It is designed for early and mid-season training. It's the perfect follow-up to Pump Up the Base, but if you're in decent shape you can jump right in.
>> Learn more and order your copy of Prepare to Pin It
---
2 Comments »
Bobby Says February 8, 2013 @ 11:04 am

Hey Lee,

I'm looking at both of your programs…and thinking I should just go with Prepare to Pin It? I'm currently in decent shape and have been riding/trail running quite a bit. I'll be racing quite a few enduro and xc events this year.I just wanted to get your input.
Thanks,
Bobby




leelikesbikes Says February 8, 2013 @ 11:13 am

If you're already in shape, and especially if you're racing this spring/early summer, go for Prepare to Pin It.

National Jr. DH champion Alex Willie has been doing Pump Up the Base over the winter, and—with Sea Otter in April—we will soon transition him to the harder work in Prepare to Pin It.



Leave a comment