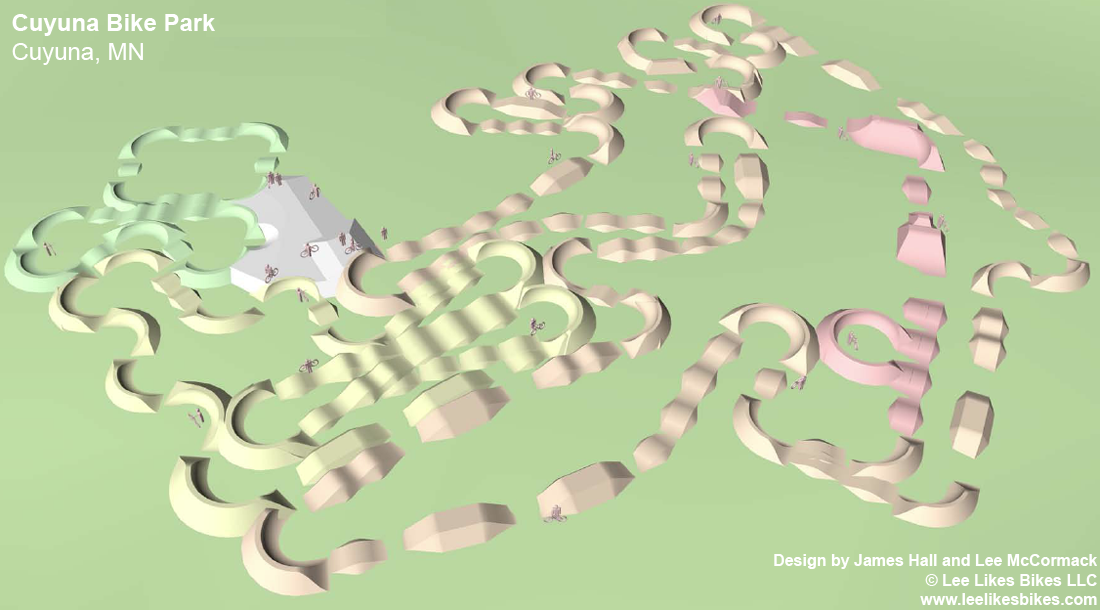 Bruce Swan, Dave Carapetyan and volunteers are working hard in Cuyuna, MN, and they have the intermediate pump track running. Check this out:
---
From Bruce today: "Intermediate track overview. Riding fast already. Started layout and benching on advanced track today!"
This is the yellow track in the overall design: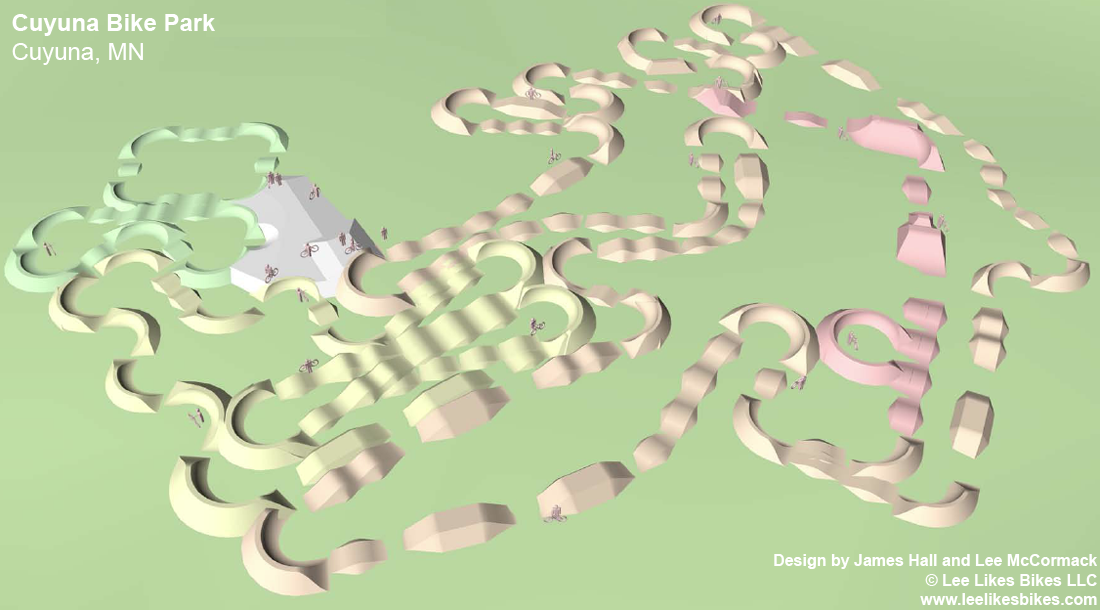 Design by Lee McCormack and James Hall. Click for bigger.
I'm excited to see this come together.
Next for this fall/winter:
• A small community bike park in Garderville, NV
• A huge indoor bike park in Las Vegas, NV
---
Know more. Have more fun!
Join the leelikesbikes mailing list:
---
3 Comments »
Rik Says August 29, 2013 @ 1:20 am

Hi Lee

That is amazing. Good luck with the project..

I'm just wondering what software you used to make the plan?

It looks like a work of art on its own.

Pow'r tae yer pedals

Rik




leelikesbikes Says August 29, 2013 @ 6:22 am

Hi Rik,,

I work in either Freehand or Illustrator.

My partner James does renderings like this one in SolidWorks.




MW Says September 8, 2013 @ 8:34 pm

The rendering looks like Excite bike! Nice!



Leave a comment