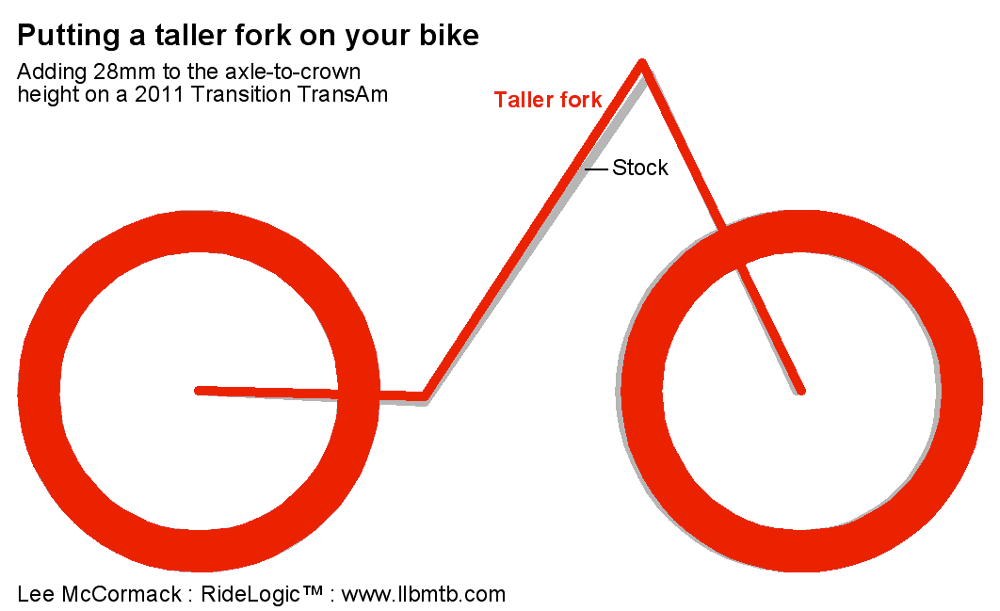 Warning: For serious MTB nerds.
Lately I've been doing a lot of RideLogic™ bike setup consultations for members of the Lee Likes Bikes MTB School.
The school has a simple method and detailed calculators to help you dial in your bike for your body and riding style. One service I offer members is a $49 consultation. You tell me what you're trying to achieve, and I do the calculations for you. This is a great way to dial in your current bike or choose your next bike—with total confidence. A lot of people spend thousands of dollars on bikes that don't fit them. Not cool!
To run the RideLogic™ calculations I need accurate head angle and frame reach/stack numbers. When people install longer-than-stock forks, those numbers change, so I have to do some pre-calculation calculations.
(more…)