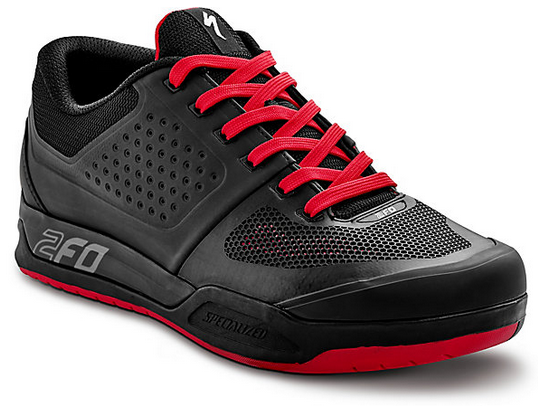 Hi Lee,
I attended your Oct 21st class in Temecula with Jon Farinholt. I was the guy with the white Ibis.
I have been wearing a pair of Sidi SRS Race Dragons (with the twist-up nylon gut tighteners) for the past 10 years. They are tight fitting, lightweight, and perfect for cross country rides but I now question their applicability to the kinds of riding we were doing Saturday that included rocky and tricky technical downhill chutes and descents.
I have also noticed that I am reluctant to unclip (and put my foot down) going down steep (and or) rutted chutes. because the shoes have little grip (probably because the replaceable "treads" are worn down, and this has decreased my confidence and probably contributed to most of my get-offs and crashes.
So I am wondering whether I should get a pair of the contemporary "tennis-shoe" designs favored by most riders today. I do like all the advantages that clip-ins offer though, and I would like to continue to use my XT MTB "mini-platform" pedals.
What are your thoughts and recommendations on this?
Also, thanks for a very very memorable experience. All of us were impressed.
Thanks.
Bill
(more…)